(N.Morgan) The events of September 11th 2001 have haunted this country and the attacks plagued with unanswered questions.
In a stunning claim, former FEMA investigator Kurt Sonnenfeld claims evidence he obtained conclusive proof that the contents of the vaults in the towers were removed prior to the 9/11 attacks, as if those in power knew something big was coming.
Kurt Sonnenfeld was working for the US Federal Emergency Management Agency, an organization tied to the US Department of Homeland Security, when the terrorist attack on the World Trade Center took place.
After the planes crashed into the buildings, Kurt was given unfettered access to Ground Zero- the site where the towers once stood tall.
Armed with camera gear, the 39-year-old was instructed to film everything he saw.
The evidence he documented was supposed to be a part of a report about what happened – but he never turned in the footage.
Kurt claims they want to silence him over what he saw beneath World Trade Center 6, evidence he is convinced paints the Bush Administration as big players in the deadliest attack on American soil.
Kurt wove his way through the rubble of Manhattan's downtown financial district and shot hours of footage but never handed it in.
He says inside the building he came across a vault that had been cleared of its contents before the planes struck.
In a documentary filmed in Argentina, Kurt said the discovery is proof that America knew the attacks were coming, at the very least.
"One thing I'm certain of is that agencies of intelligence of the United States of America knew what was going to happen and at least let it happen," he said.
"Not only did they know it was going to happen, but they in fact collaborated."
It is given credibility by a similar discovery on a basement door below World Trade Center 4.
According to a New York Times article, the door to a vault was still intact but it appeared as if somebody had tried to gain entry.
Behind the vault door were nearly a thousand tonnes of silver and gold.
Reports describing the contents of the vaults before the attack suggest that nearly $1 billion in precious metals was stored in the vaults.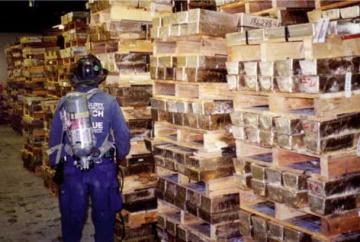 A figure of $650 million in a National Real Estate Investor article published after the attack is apparently based on pre-attack reports.
Unknown to most people at the time, $650 million in gold and silver was being kept in a special vault four floors beneath Four World Trade Center.
An article in the TimesOnline gives the following rundown of precious metals that were being stored in the WTC vault belonging to Comex.
Comex metals trading – 3,800 gold bars weighing 12 tonnes and worth more than $100 million
Comex clients – 800,000 ounces of gold with a value of about $220 million
Comex clients – 102 million ounces of silver, worth $430 million
Bank of Nova Scotia – $200 million of gold
I another twist to this ongoing saga, Kurt's wife died under mysterious circumstances after he completed his investigation.
The cause of her death was a bullet to the back of the head…
Sonnenfeld was charged with the murder but those charges were eventually dropped, at which point he found refuge in Argentina. He has since remarried and had two children.
The U.S. Department of Justice is now attempting to extradite Sonnenfeld back to the United States where he will once again face murder charges for the death of his wife.
But Sonnenfeld says that the reasons behind the U.S. government's push to bring him back to America are more nefarious, alluding to his intimate knowledge of the 9/11 Ground Zero crime scene as a potential reason for taking him into custody.
We know for a fact that gold was being stored under Trade Center 4. Perhaps similar riches were being stored under WTC 6.
That the vault was completely empty when Sonnenfeld carried out his investigation certainly suggests foreknowledge by highly placed insiders.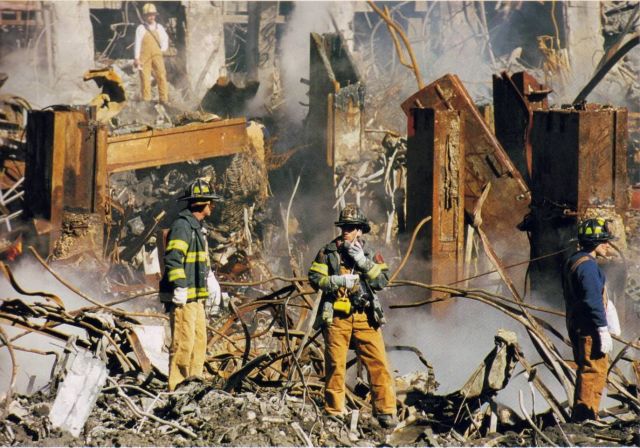 References:
http://www.survivalistnewsnetwork.com/fema-investigators-shock-911-claim/
http://911research.wtc7.net/wtc/evidence/gold.html