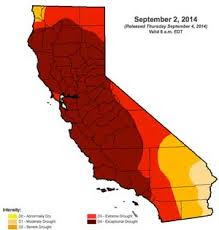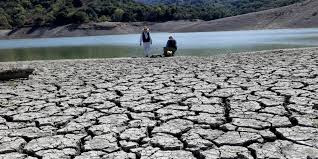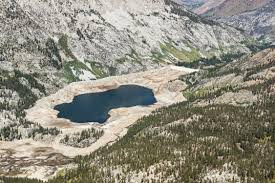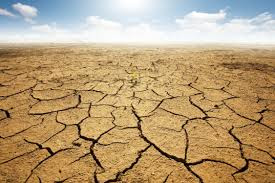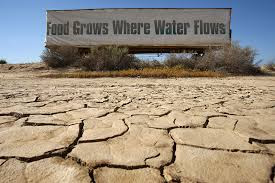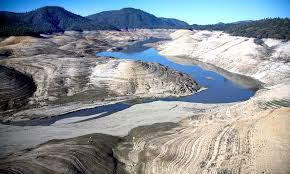 AND THE ONLY LIKELY SMART ANSWER TO STOP THIS FROM HAPPENING IS PASSAGE OF THE OMNI LAW AND FAST IN AMERICA!
I THINK THAT LAW IS OUT OF HAND NOW IN AMERICA AND SO OFTEN IS USED TO COMMIT INJUSTICE INSTEAD OF JUSTICE IN SOCIETY. THAT IS AMONG REASONS WHY I WROTE UP AND PUSH FOR PASSAGE OF THE OMNI LAW IN AMERICA NOW. OUR SPOILED BRAT LEADERS DO NOT WANT TO OBEY THEIR OATH OF ALLEGIANCE TO UPHOLD THE U.S. CONSTITUTION AND U.S. BILL OF RIGHTS AS THE BINDING NATIONAL LAW OF AMERICA OVER WASH., D.C. FULL NAME OF THE OMNI LAW IS SHOWN ON OUR WEBSITE AND IS "THE OMNIBUS CIVIL RIGHTS ACT FOR AMERICA" AND GIVES THE AMERICAN PEOPLE THE AUTHORITY FOR NATIONAL REFERENDUM OVER WASH., D.C. SO IT HAS TO OBEY THE WILL OF THE AMERICAN PEOPLE AS MASTERS OF THE GOVERNMENT AND NOT THEIR CONQUERED SUBJECTS OF THE WOULD-BE NORMAN WARLORD RULERS OVER GOVERNMENT AND THE AMERICAN PEOPLE. WE DO NOT HAVE A CONSTITUTIONAL REPUBLIC TODAY, BUT AN OLIGARCHY WHICH IS THE RULE OF THE FEW OVER THE MANY. THEY ARE NOT AT ALL ANXIOUS IN WASH., D.C. TODAY TO BE THE REPRESENTATIVES OF THE AMERICAN PEOPLE INSTEAD OF THE NON-REPRESENTATIVES OF THE AMERICAN PEOPLE.
OUR NATIONAL WEBSITE FOR PASSAGE OF THE OMNI LAW IS WWW.FASTBOOMAMERICANECONOMY.COM EMAIL IS FASTBOOMAMERICANECONOMY.COM@GMAIL.COM OUR MAILING ADDRESS FOR ORDERS AND PAYMENTS NOT PLACED THROUGH OUR WEBSITE IS NIFI, P.O. BOX 1465, SENECA, SC 29679. MAKE CHECKS, ETC. OUT TO NIFI AND TELL US WHAT THE PAYMENT IS FOR. MONEY RAISED HELPS SPEED UP THE PASSAGE OF THE OMNI LAW IN AMERICA. WITH ENOUGH SUPPORT, WE JUDGE THAT WE CAN EVEN PASS IT IN THIS YEAR OF 2015 FOR REASONS WE WILL NOT STATE HERE. DON'T WANT THE OTHER SIDE TO KNOW ALL OUR ACES YET!
NOW FOR THE BIG ISSUE THAT CAN SMASH THE ECONOMY OF AMERICA AND DUE TO THE LACK OF RESPONSIBILITY OF CONGRESS AND WHITE HOUSE, THE OMNI LAW HAS TO BE PASSED AND SOON SO THE AMERICAN ECONOMY IS NOT SMASHED BY THEIR PSUEDO-LEADERSHIP IN IMPORTANT ISSUES IN AMERICA.
OBAMA HAD BETTER CANCEL HIS PLANS OF FLOODING AMERICA WITH MILLIONS OF NEW IMMIGRANTS IN THE COMING MONTHS. IF THE PEOPLE OF CALIFORNIA HAVE TO MASS EVACUATE CALIFORNIA IN 2016 DUE TO NO WATER IN THE STATE FOR THE PEOPLE, WASH., D.C. WOULD SUDDENLY HAVE SO MANY MILLIONS OF DISPLACED AMERICANS ON TOP OF ILLEGAL AND OBAMA CREATED SUDDEN "LEGAL" IMMIGRANTS, ETC. OBAMA WANTS TO FLOOD AMERICA WITH NOW AS WOULD BANKRUPT WASH., D.C. AND ALL OF AMERICA. IT IS AN INSANE NERO MADMAN IDEA TO TRY AND HOUSE AND FEED SO MANY MILLIONS OF PEOPLE WITH NO JOBS, NO ASSETS, AND EVERY PERSON AN EXPENSIVE LIABILITY FOR AMERICA TO FEED AND HOUSE. THE NATIONAL ECONOMY WOULD APPARENTLY NOT BE ABLE TO SUPPORT SUCH A LARGE DISPLACED POPULATION IN AMERICA. THIS WOULD PROBABLY END AMERICA AS A NATION DUE TO OBAMA WITH HIS INSANE IDEA TO FLOOD AMERICA WITH HOMELESS IMMIGRANTS FROM ALL OVER THE WORLD IN THE NEXT FEW MONTHS. PASS THE OMNI LAW IMMEDIATELY AND WE WILL SAVE CALIFORNIA AND END THIS PLAN TO MASS FLOOD AMERICA WITH SUDDENLY MILLIONS OF IMMIGRANTS THAT THE AMERICAN ECONOMY CANNOT HANDLE AT THIS TIME WITHOUT LIKELY TOTAL BANKRUPTCY AND COLLAPSE OF THE AMERICAN ECONOMY IF TRIED.
OBAMA IS ARROGANT AND DOES NOT CARE IF HIS POLICIES THAT HE IS TRYING SO HARD TO PUSH WILL APPARENTLY BANKRUPT AND END AMERICA AS A NATION IF HE SUCCEEDS IN CARRYING OUT HIS PLANNED POLICIES FOR AMERICA FOR THE COMING MONTHS NOW. PASS OUR OMNI LAW AND FAST OR ELSE YOU MAY FIND THAT YOU NO LONGER HAVE A NATION CALLED AMERICA TO LIVE IN.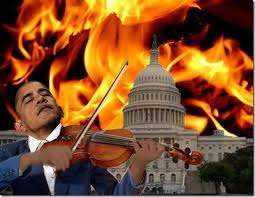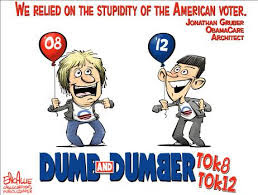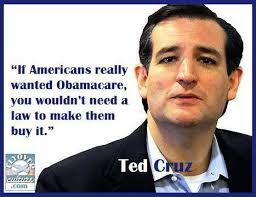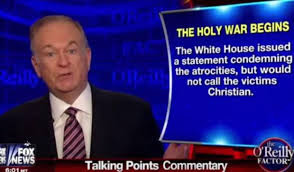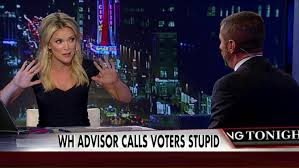 IN THIS REPORT IS THE ANSWER HOW TO GIVE AMERICA A FUTURE! FOLKS, YOU PUT HEAVY HEAT ON MEMBERS OF CONGRESS, THEN THEY WILL START BACKING PASSAGE OF THE OMNI LAW. SINCE I WROTE THE PROPOSED OMNI LAW, A MEMBER OF CONGRESS HAS TO SPONSOR IT AS A BILL TO BE VOTED ON BY MEMBERS OF CONGRESS AND THE PROCESS OF PASSING A NEW CONSTITUTIONAL AMENDMENT BEGINS IN AMERICA!
AS ONE MEMBER OF CONGRESS SAID LONG AGO WHEN A REPRESENTATIVE OF MINE APPROACHED HIM ABOUT GIVING THE AMERICAN PEOPLE THE RIGHT OF REFERENDUM OVER THE FEDERAL GOVERNMENT, "WHEN YOU SHOW US THAT THE PEOPLE CARE, THEN WE WILL CARE. UNTIL THEN, DO NOT BOTHER US!" WITH THINKING LIKE THAT, MEMBERS FEEL VERY COMFORTABLE IN LETTING CALIFORNIA COLLAPSE IN 2016 DUE TO LACK OF WATER AND POTENTIALLY BANKRUPTING AMERICA AS A NATION IN THE PROCESS. BECAUSE THEY WILL NOT SAVE CALIFORNIA FROM PENDING COLLAPSE AS A STATE, I OFFER MY SERVICES TO SAVE CALIFORNIA FROM COLLAPSE DUE TO LACK OF WATER ONLY MY HANDS ARE TIED AND ONCE THE OMNI LAW IS PASSED, I AM FREED TO DO IT! UNTIL THE OMNI LAW IS PASSED, WASH., D.C. IS TOO POLITICAL TO DO WHAT IS RIGHT FOR CALIFORNIA OVER THE WATER ISSUE!
I DESCEND FROM TWO OF THE MOST BRILLIANT INVENTORS IN AMERICAN HISTORY AND THE GIFT IS HEREDITARY. I HAVE DEALT WITH MORE INVENTORS PROBABLY THAN ANY OTHER MAN IN AMERICA AND I KNOW WHERE THE TALENT IS AT TO SOLVE THE WATER CRISIS AND LIGHTNING FAST AS REQUIRED TO SAVE CALIFORNIA FROM IMMINENT COLLAPSE. I DID SUPER WELL WHEN STUDYING WITH AN ENGINEERING SCHOOL AND ALLOWED TO TAKE ONE WEEK WORTH OF ENGINEERING STUDIES DAILY AND KEPT AN A AVERAGE WHILE DOING THIS. TWO OF THE TOP ENGINEERS OF AMERICA OF THE 20TH CENTURY SAW WHAT I WAS ABLE TO PRODUCE IN INVENTIVE IDEAS AND BOTH INDICATED THAT THEY RATED ME TO BE THE NEW THOMAS EDISON OF AMERICA IN INVENTIVE GENIUS. I SUPPOSE IT IS A MINOR POINT, BUT MY MOTHER WAS RATED BY I.Q. TEST WHEN AROUND 10 YEARS OLD AS THE MOST BRILLIANT CHILD IN AMERICAN HISTORY UP TO THEN AND LATER WENT TO A STATE UNIVERSITY WITHOUT PRIOR FORMAL EDUCATION AFTER SELF-EDUCATING HERSELF. SHE WAS A CHILD ACTRESS AND HAD NO TIME FOR FORMAL SCHOOLING. AS FOR ME, I STUDIED UNDER SIX OF THE MOST BRILLIANT ECONOMISTS OF AMERICA AND EUROPE INCLUDING A GERMAN ECONOMIST ENDORSED BY TOP GENIUSES OF THE WESTERN WORLD AS TEACHING THE ONLY TRUE ECONOMIC SCIENCE IN THE 20TH CENTURY. I SPENT ELEVEN CALENDAR YEARS IN MILITARY ACADEMIES. ALSO, I HAVE A HEAVY BACKGROUND IN BUSINESS MANAGEMENT AND LEADERSHIP.
WELL, AMERICAN FOLKS, YOU CAN PICK OBAMA TO SOLVE THE WATER CRISIS OF AMERICA AND HOPEFULLY WITHIN A YEAR FROM NOW. OF COURSE HE HAS NO KNOWLEDGE OF SCIENCE AND ENGINEERING AND NO TALENT IN THESE FIELDS. OR HELP PASS THE OMNI LAW AND I BY NATIONAL REFERENDUM WILL THEN BE MADE BRIEFLY THE WATER CZAR OF AMERICA UNTIL THE CALIFORNIA WATER CRISIS IS SOLVED AND OTHER WATER PROBLEMS THREATENING THE FUTURE OF AMERICA. I AM NOT DUMB FOR SOLVING THIS, BUT SMART ENOUGH TO USE ALL THE BRILLIANT BRAINS I CAN FIND AND WE COLLECTIVELY WILL WORK FAST AS LIGHTNING TO SOLVE THE WATER CRISIS OF CALIFORNIA BEFORE CALIFORNIA IS LOST FOREVER AS A FUNCTIONING STATE OF AMERICA. HELP PASS THE OMNI LAW OR IF YOU STALL, TOO LATE FOR ME TO SAVE CALIFORNIA AND MAYBE ALL OF AMERICA FROM GOING BANKRUPT AND COLLAPSING DUE TO CALIFORNIA. AND IF AMERICA COLLAPSES, EXPERTS THINK MOST OF THE AMERICAN PEOPLE WILL THEN DIE OF STARVATION IN AMERICA. TIME IS CRITICIAL AND TIME IS INCREDIBLY SHORT. HELP PASS THE OMNI LAW AND NOW! SEND A COPY OF THIS REPORT TO MEMBERS OF CONGRESS AND STATE LEGISLATURES AND ASK THEM TO TELL YOU IF THEY WILL SUPPORT PASSAGE OF THE OMNI LAW OR NOT. IT IS SHOWN ON OUR WEBSITE IN OFFICIAL VERSION FOR CONGRESS TO COPY AND PASS. WE WOULD NOT LET THE POLITICIANS LOAD IT WITH EXCEPTIONS AND MAKE IT POWERLESS AS A LAW TO SOLVE MANY PRESSING NATIONAL PROBLEMS OF AMERICA TODAY. MANY MAJOR PROBLEMS OF AMERICA MUST BE SOLVED SOON. THE ALTERNATIVE IS POTENTIAL DISASTER FOR AMERICA! ON MANY KEY ISSUES, THE POLITICIANS ARE TOO IRRESPONSIBLE, TOO COWARDLY, AND TOO SLOW TO SOLVE THESE KEY NATIONAL ISSUES IN TIMELY FASHION BEFORE THE MAJOR DAMAGE IS DONE TO AMERICA!
FOR THOSE SUPPORTING US, WE WILL SOON ALSO HAVE A PETITION SHEET FOR PEOPLE TO MASS SIGN TO SHOW MEMBERS OF CONGRESS THAT THE PEOPLE MASS SUPPORT PASSAGE OF THE OMNI LAW. WE ARE PLANNING FOR OUR PETITION DRIVE SHEET TO SHOW MANY OF THE PROBLEMS OF AMERICA THAT CAN BE SOLVED ONCE THE OMNI LAW IS PASSED. IF YOU WANT TO SEE THE PETITION SHEETS ONCE WE ARE READY FOR FINAL RELEASE NATIONALLY, SEND AN EMAIL TO OUR LISTED EMAIL ADDDRESS AND IN THE SUBJECT MATTER SECTION SAY "SEND PETITION SHEET." GIVE US YOUR EMAIL ADDRESS AND AS SOON AS READY, WE WILL SEND TO YOUR LISTED EMAIL ADDRESS MASTERS YOU CAN PRINT FROM UP TO ANY NUMBER YOU WANT TO RELEASE LOCALLY OR NATIONALLY.
PASS THIS REPORT AROUND TO ALL OF AMERICA. AND HELP FINANCIALLY BACK THE OMNI LAW DRIVE ON OUR WEBSITE FAST AS YOU CAN AND MAKE IT COUNT! HOLLYWOOD MOVIE STARS! IF CALIFORNIA COLLAPSES DUE TO LACK OF WATER, YOUR EXPENSIVE HOMES BECOME WORTH NOTHING THEN. BACK ME FAST AS I DO NOT WANT TO SEE HOLLYWOOD DISAPPEAR FROM THE STATE MAP. I LIVED IN HOLLYWOOD AS A SMALL BOY AND LIVED TWO BLOCKS AWAY FROM SPIKE JONES AND HIS WIFE WHO WERE GOOD FRIENDS OF MY PARENTS. ALSO, BACK THEN WHEN IN HOLLYWOOD, I WENT TO THE MILITARY SCHOOL THERE AND MY ROOMMATE WAS THE SON OF TOM MIX WHO WAS A PROMINENT HOLLYWOOD WESTERN MOVIE STAR BACK THEN.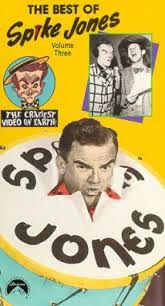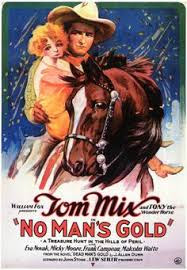 YOURS FOR GOD AND COUNTRY, ERASMUS OF AMERICA (PEN NAME FOR THAT AMERICAN LEADER WHO DOES NOT WANT AMERICA TO COLLAPSE SO MUST DO THINGS THAT WOULD NOT BE HIS FIRST CHOICE TO DO IN LIFE OTHERWISE. I DO NOT BELIEVE THAT AMERICA HAS A FUTURE WITHOUT PASSAGE OF THE OMNI LAW, SO MUST CHAMPION IT UNTIL IT IS SUCCESSFULLY PASSED IN AMERICA OR ELSE I SEE THE END OF AMERICA AS A NATION AND PEOPLE OTHERWISE.)

P.S. OBAMA IS NOT INTERESTED IN SOLVING THE WATER CRISIS OF CALIFORNIA OR ELSE WHY FEDERAL OPERATIVES OF HIS I CALL "THE OBAMA BOYS" TURNED ON ERASING SOFTWARE TRYING TO ERASE THIS NATIONAL REPORT SO IT COULD NOT BE RELEASED TO YOU? FORTUNATELY I KNEW SOME TECHNICAL TRICKS HOW TO SAVE THIS REPORT FROM BEING DESTROYED BY THE FEDERAL OPERATIVES SENT BY OBAMA TRYING TO BLOCK THIS WATER CRISIS REPORT FROM BEING RELEASED NATIONALLY TO YOU THE AMERICAN PEOPLE!
NESARA- Restore America – Galactic News
Source:
http://nesaranews.blogspot.com/2015/06/the-water-crisis-of-california-can.html