by Michelle Schoffro Cook
Care2
Who doesn't love kale? It's probably ranks as one of the most-loved vegetables on the planet. Let's face it: kale is a superstar in the vegetable kingdom. And for good reason: steamed kale has been shown to lower cholesterol levels. Regular consumption has been linked to reducing at least five types of cancer, including: bladder, breast, colon, ovary and prostate. It's powerful compounds known as glucosinolates have even been found to regulate detoxification at the genetic level. And that's not to mention its superfood status when it comes to other nutrients like vitamin K, A, calcium and a group of compounds known as flavonoids, of which kale has more than just about any other vegetable.
But, what if (and don't hate the messenger here), the story about kale wasn't all good news? In a recent blog known as "The Vegetable Detective" Todd Oppenheimer raised the concern that kale, even organic kale, while healthy in moderate amounts, could (at least in theory) be linked to thallium poisoning. He reported that Ernie Hubbard, a molecular biologist with a background in biochemistry and genetics in Marin County, California, found that a surprising number of his private practice clients reported the same symptoms: chronic fatigue, heart arrhythmias, skin and hair issues, neurological problems, foggy thinking, digestive troubles and gluten-sensitivity, to name a few. So when a company contacted him to test a detoxification product "ZNatural" it was developing to bind (or "chelate") to toxins like heavy metals to eliminate them in the urine, he agreed.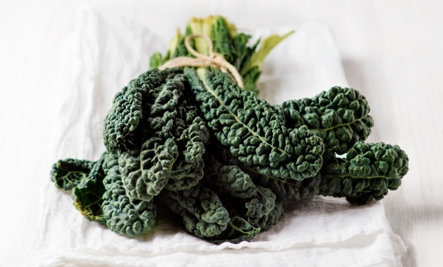 Twenty clients agreed to try the product and Hubbard went to work testing their urine samples. High levels of the heavy metal thallium kept showing up. According to Oppenheimer, around the same time, Hubbard found a study that found cruciferous vegetables are excellent accumulators of heavy metals, including thallium. Cruciferous vegetables include: kale, broccoli, cauliflower, cabbage, brussels sprouts, collard and mustard greens. While considering kale's explosion in popularity, Hubbard reportedly made the link between kale and possible thallium toxicity.
Read more »
Every Day is Earth Day
Source:
http://www.riseearth.com/2015/07/could-kale-be-poisoning-you.html