Story Views


Now:
Last Hour:
Last 24 Hours:
Total:
The Inevitable, Planned Collapse of the U.S. and EU
Thursday, July 9, 2015 13:37
% of readers think this story is Fact. Add your two cents.

http://www.earth-heal.com/index.php/news/news.html
25 June 2015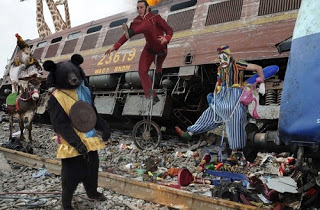 -In order to understand what is really going on around the globe in terms of the collapsing economy, we must set aside false mainstream versions of reality. When it comes to the EU and its current fiscal turmoil, it is very important to, in some respects, ignore Greece entirely. That's right; forget about all the supposed drama surrounding Greek debt obligations. Will they find a way to pay creditors? Will they default? Will they make a deal with Russia and the BRICS? Will there be last-minute concessions to save the system? It doesn't matter. It's all a soap opera, an elaborate Kabuki theater run by international financiers and globalists.
It is most important to remember the fundamentals. Greece will default on its debts. Period. There is no way around it. Maybe Greece makes a deal today, maybe it makes a deal tomorrow; but eventually, the country's ability to stretch out its resources in order to meet its exponential liabilities will end. It is inevitable, and no last-minute "deal" is going to change the math at the core of it all.
Why are so many economists so worried about a little country like Greece?
Earth Heal – News For An Earth In Transition
Source:
http://www.earth-heal.com/news/news/53-global-hegemony/2242-collapse-of-the-u-s-and-eu.html