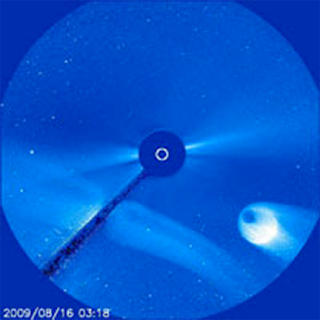 AK NOTE: The Draco and Bloodline string energies were recently cleansed of negative predatory frequencies. String Essence energies are no longer an issue of concern or a matter of hierarchy in the future of Earth.
On 9/19/15, at 10:15 AM, AK/Bill/Terran wrote:
A historical question. The mix/proportion of Draco and Bloodline strings on Earth, was that in roughly in proportion to the distribution of such beings elsewhere or was it particularly concentrated here?
DEAR ONE/TERRAN. THE PERCENTAGE AND PROPORTION OF DRACO AND BLOODLINE STRINGS ARE HIGH IN PROPORTION TO THE OTHER REALMS.
THAT IS THE BLOODLINE STRINGS, HAVING REMEMBERED AND RECALLED THE ABILITY TO BLOCK THE AMNESIA FOR THE MOST PART, ENJOYED THEIR POSITIONS ON EARTH THE MOST.
THE RECYCLE/REINCARNATION PROCESS FAVORED THE BLOODLINES BECAUSE THEY WERE ABLE TO RETURN IMMEDIATELY INTO THEIR FAMILY LINES.
THERE ARE A HIGH NUMBER OF DRACO NOW BECAUSE OF THE MASSIVE PUSH FOR HYBRIDIZATION OVER THE PAST TWENTY YEARS.
THAT IS THERE ARE MANY MORE HUMAN FORMS WITH HIDDEN DRACO STRINGS THAN EVER BEFORE ON THE EARTH. IN LOVEJOY. END.
[9/19/15, 2:03:25 PM] AK/Bill/Terran: AK: Were any dracos lines deported from other realms/densities /galaxies/universes to earth, and if so how common was this practice and when did it end?
[9/19/15, 2:05:49 PM] DEAR ONE/TERRAN. NO DRACO LINES WERE "DEPORTED" FROM OTHER REALMS. ALL CAME HERE FREELY.
EARTH WAS A PLAYGROUND FOR THEM. HIDDEN IN THE CAVERNS AND OTHER PRIVATE LOCATIONS IN JUNGLES AND DESERTS, THE DRACO THRIVED.
THE OTHER REALMS DID NEGOTIATE WITH DRACO TO REMOVE ESSENCE LINES/DRACO HYBRIDS, BUT IT WAS NOT A REGULATED "DEPORTATION" EVENT. IN LOVEJOY.
[9/19/15, 2:06:42 PM] AK/Bill/Terran: Why did the Draco hide from humanity?
[9/19/15, 2:07:45 PM] DEAR ONE/AK/TERRAN. IN THE REPTLILIAN FORM, THE DRACO WERE NOT ATTRACTIVE/APPEARED FEROCIOUS. IN THE HYBRID FORM, THE DRACO COULD COME AND GO AMOUNG THE OTHER EARTHFORMS WITH EASE. END.