by Coach Dianiluz Cora, CEC
The Spirit Science
As we all move forward and continue experiencing the World from a whole new vibrational stand point, many of us feel isolated and alone. As you grow and learn, you begin to act and speak differently. New paradigms shift our perspectives continually and finding kindred souls who understand our "spiritual jargon" becomes increasingly difficult by the moment.
As a result, we begin to feel lonely and in order to protect themselves, some people choose to withdraw from the World. Eventually, we begin to wonder if this spiritual path is truly made for us, because we feel that it is just too hard to live in a place where no one understands us. Well, if you are feeling like this, worry not: Dorothy felt exactly like you on her way to Oz until she came across her soulmates.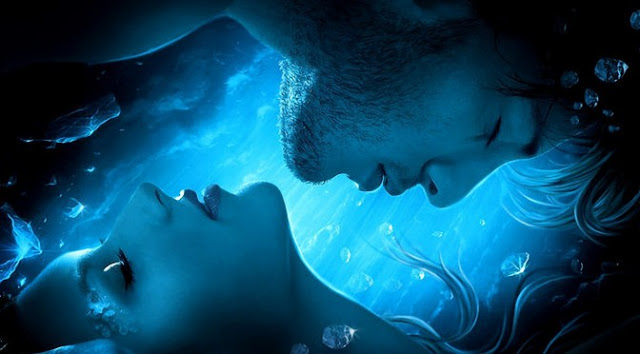 There are many definitions on Kindred Souls, Soulmates and even Twin Flames. Feel free to pick and choose. However, each person knows deep down inside what their soul needs in order to evolve.
Getting a soul family changed my life. Being surrounded by loving people, soul sisters, a soul mother and my soul son, among many other magnificent loving and understanding kindred spirits, has given me the courage to continue my spiritual journey, while openly sharing my very human fears and doubts without fearing rejection for my beliefs and /or faults.

Having people that I trust, accept me for who I am, has opened doors that were before closed. Feeling the love of my soul family has given me a good reason to stay firm on this path, while enjoying the Love that Divine gives me directly through them. These are my earthly connectors; these are the ones that bring me closer to heaven while being still on Earth.
Believe in soulmates – Is not a fairy tale; is the reality of who spiritual beings are and we are all spirits in human bodies. You probably have already contacted some or have some in your family. You know… those people who feel like you have known each other forever and you hardly ever have a dispute of any kind with. You even share great telepathic communication and awesome synchronicity is always present in the relationship. Yeah, those! You know the ones!
Love your soul – For Law of Attraction to bring your soulmates into your experience, you need to love your soul first. Take good loving care of it. Listen to what it is telling you and connect with the love you both are. Honor all the callings of your soul including your life mission. Be the soul you want to receive. The Law of Attraction will take care of the rest.
Ask for what you want – Whether you ask for a spiritual teacher (father/mother figure), a child, a loving partner or a sibling, ask the Universe for what you want and be very specific about it. Don't just say "Send a me a soulmate!". Kindly ask to receive a soul with the characteristics of what is it that you need at the time. Make a list. Add descriptions and feel incredibly happy as you co-create this new family of Light Beings around you.
Be grateful – Be grateful for your new soulmates as you create this new family. Most importantly, be grateful for the people in your life that made you want to ask for these souls to arrive. Many people in our lives hurt us and cause us pain. Their role in your life caused you to desire something better. You can now lovingly release them along with the painful stories that came along with them as you appreciate their role in your life. They came here to help you awaken to your soul and your true loves. Be truly grateful.
Get ready to receive – Pay attention and open up your arms and heart to receive. Keep affirming: "Allowing, permitting, receiving my soulmates now." Your family will begin to arrive little by little. Some of them you will recognize because they look familiar, even when you have never met before. Some will think almost exactly like you and share their most inner thoughts with trust and ease. Some other you will recognize because all their actions remind you of Divine Love.
Dorothy made it to Oz. Mostly, because she was surrounded by love, wisdom and courage; three very important elements needed on a spiritual journey. Her soulmates were the reflection of what she needed to expand within her in order to go home.
When you take Divine qualities and manifest them as a Light family, you have all the power to make anything happen for you. Then you know for sure that you have a soulmate family. It feels like you are finally home, because in fact, there is no place like home and in the Spirit realm, home is where your soul is.
Every Day is Earth Day
Source:
http://www.riseearth.com/2015/10/5-steps-to-creating-family-with-your.html