Former German Nazi soldier Paul Schaefer, March 11, 2005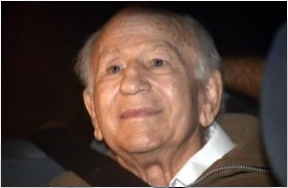 Santiago (AFP) – Late Chilean dictator Augusto Pinochet's regime had ties to a secretive enclave founded by an ex-Nazi corporal that has been accused of collaborating in human rights abuses, according to a leaked report.
The leaked document, an intelligence report by the Chilean national police, renews scrutiny of Colonia Dignidad, a German-speaking outpost in southern Chile founded in 1961 by Paul Schaefer, a former medic in the Nazi German army who fled his home country after being charged with child abuse.
Schaefer, who died in 2010 at the age of 88, was accused of running his heavily fortified Chilean "colony" as a cult that he lorded over with sadistic brutality.
He was sentenced to 20 years in jail in 2006 for sexually abusing and torturing children at the enclave.
He also faced accusations of allowing Pinochet agents to torture political prisoners in a maze of stone-walled tunnels beneath Colonia Dignidad, which was seized by the state in 2005.
The 13,000-hectare (32,000-acre) mountain resort, 350 kilometers (215 miles) south of Santiago, was home to about 300 refugees from Nazi Germany and their descendants.
It was equipped with a hospital and an airport, and became what the Chilean Congress called a "state within a state."
It features in a new movie, "Colonia," starring Emma Watson as a young woman who joins Schaefer's colony after her lover is abducted and taken there.

Pinochet's regime killed more than 3,200 people and tortured more than 38,000 during its crack-down on leftist opponents …. http://news.yahoo.com
Source:
http://luismmx.blogspot.com/2015/10/pinochet-regime-tied-to-ex-nazi-medics.html