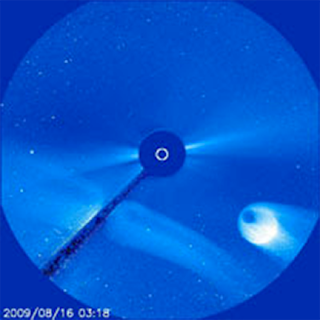 [10/13/15, 5:11:27 PM] Terran: AK:  DO I HAVE AN INBODYMENT IN STASIS ABOARD AN SA VEHICLE?
[10/13/15, 5:12:23 PM] DEAR ONE/AK/TERRAN. THERE ARE NO INBODYMENTS OF YOUR ESSENCE IN STASIS AT THIS MOMENT OF NOW. IN LOVEJOY. END.
[10/13/15, 5:13:01 PM] Terran: AK: WAS THERE EVER ONE?
[10/13/15, 5:15:25 PM] DEAR ONE/AK/TERRAN YES YOU HAVE HAD "LESSER" INBODYMENTS IN STASIS ON SEVERAL OCCASIONS OVER THE DURATION OF THE FORMER GALACTIC WARS.  THESE INBODYMENTS WERE FOR SPECIFIC "BATTLE" EXCEPTIONS AND WERE USED ON AN ADD NEEDED BASIS.  THE SAME IS TRUE FOR MANY ESSENCES IN THE FORMER PLEIADIAN AND OTHER REALMS.  THESE VESSELS ARE RETIRED WHEN NOT NEEDED ANY LONGER.
[10/13/15, 5:16:31 PM] THE DURATION OF STASIS CAN VARY FROM WHAT WOULD BE PERCEIVED AS DECADES TO EVEN MILLENNIA FROM YOUR EARTH VIEWPOINT.  "TIME" IS NOT A FACTOR IN STASIS AND STASIS RECOVERY. IN LOVEJOY. END.
From an earlier conversation:

[9/22/15 1:06 PM] AK/Bill/Terran wrote: AK: THERE ARE STASIS SARCOPHAGUS  OF LARGE BEINGS SCATTERED AROUND THE PLANET, INCLUDING SOME DECOYS.  THE INBODYMENTS INSIDE ARE STILL ALIVE.  HEATHER TOLD ME THESE WERE US

[from long ago]

 IS IT KNOWN WHERE ALL 11 ORIGINALS SARCOPHAGUS ARE?  DO YOU KNOW WHERE MINE IS LOCATED? THE MILITARIES HAVE FOUND SOME OF THEM, LIKE THE ONES IN MAURITANIA.
DEAR ONE/TERRAN INDEED THE STASIS BEINGS ARE STILL ALIVE AND IT IS KNOWN WHO THEY ARE. THERE WERE MORE THAN 11 AS A HANDFUL OF THE 100 CREATED GIANT FORM AS WELL.  
THE STATUS OF THE STASIS BEINGS IS THESE FOUR HAVE BEEN TAKEN INTO "CUSTODY" BY MILITARY SOURCES AND REMAIN ON PLANET UNDER GUARD.   
THE REMAINING ARE BURIED THROUGHOUT CRYSTAL CAVERNS AND FORMERLY THOUGHT OF AS SACRED LOCATIONS. IT IS NOW RECOGNIZED THAT ALL LOCATIONS ARE EQUALLY SACRED.  IN LOVEJOY. END.
[10/13/15, 5:16:57 PM] Terran: AK: SO THE ONLY INBODYMENT IN STASIS IS THE ONE IN MILITARY HANDS?
[10/13/15, 5:18:03 PM] DEAR ONE/AK/TERRAN THE GIANT FORM IS AN EARTHREALM FORM INDEED IN THE SAFEKEEPING OF YOUR MILITARY.  KNOW THAT THE ESSENCE DOES NOT FACE HARM OR DAMAGE FROM THIS STASIS OR POSITION/LOCATION. IN LOVEJOY. END.
[10/13/15, 5:18:44 PM] Terran: AK: I AM AWARE OF THIS.  HOW TALL IS THIS FORM?
[10/13/15, 5:19:49 PM] DEAR ONE/AK/TERRAN THE FORM WAS DESIGNED/CREATED AT TWELVE FEET. THERE IS SOME SHRINKAGE THAT OCCURS DURING IMMOBILITY.  THE FORM NOW COULD BE AS TALL AS ELEVEN FEET AND EIGHT INCHES. IN LOVEJOY, END.
[10/13/15, 5:22:49 PM] Terran: Imagine that on a basketball team!