Follow TIS on Twitter: @Truth_is_Scary & Like TIS of Facebook- facebook.com/TruthisScary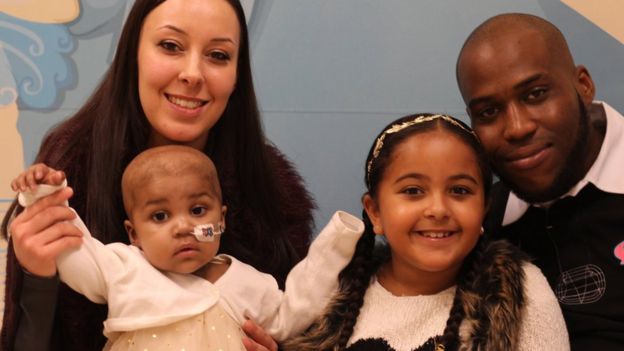 The first person in the world to receive a pioneering genetic therapy has had her cancer reversed, say Great Ormond Street doctors.
One-year-old Layla Richards, from London, had incurable aggressive leukaemia only five months ago.
Doctors used "designer immune cells" to fight the cancer and say her improvement was "almost a miracle".
It is too soon to know if she has been cured, but her progress already marks a huge moment for the field.
…
Medical staff, in conjunction with the biotech company Cellectis, rapidly gained permission to try a highly experimental therapy that had been trialled only in mice.
The treatment – designer immune cells – were the product of cutting-edge advances in gene editing.
Previous therapies have tried to add new genes to correct a defect whereas this one edited those already there.
Molecular scissors
Microscopic scissors – technically known as Talens – were used to precisely engineer the DNA inside a donor's immune cells.
The cells were designed to seek out and kill only leukaemia cells and to make them invisible to the strong drugs given to patients.
The designer cells were then injected into Layla and she also needed a second bone marrow transplant to restore her immune system.
Now, just months after her family was told she had incurable cancer, Layla is not only alive, but has no trace of leukaemia in her body.
Source:
http://truthisscary.com/2015/11/designer-cells-reverse-one-year-olds-cancer/