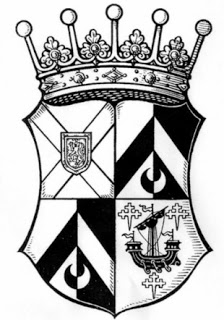 Lord Stirling's
News Blog
EUROPE
Powerful prayer to St. Michael the Archangel – video ~ link
AVE MARIA – by Helene Fischer – video ~ link
On the Road to the Third World War




Armageddon also means that the Second Coming of Christ is near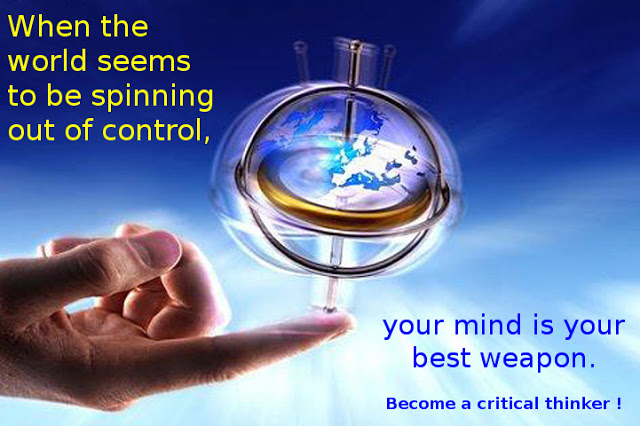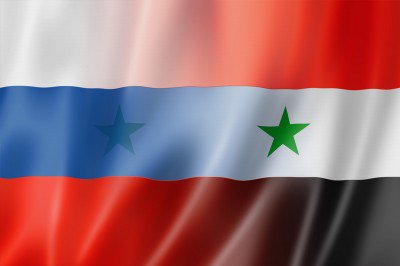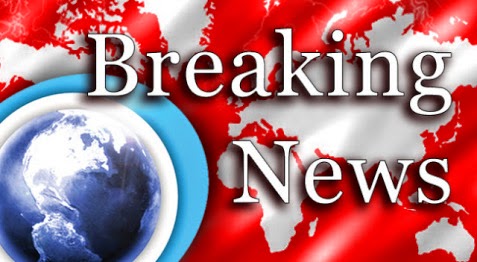 Special Report
War or Peace?
Events in the Syrian War, along with the related Refugee Crisis in Europe and now the outbreak of ISIS and ISIS-type terrorist violence throughout the World, seem to be Quickening!
Either this is indicative of a secret agreement between the true warring parties, the Globalist/Israeli influenced countries and Russia/Iran/Syria/Hezbollah, to end the Syrian War and to do so in a way that preserves, for the West, a semblance of its anti-terrorist image by jointly bombing the remains of the ISIS and assorted Muslim terrorist combatants out-of-existence. Or these recent events signal an proxy war spinning rapidly out-of-control in an increasing global fashion!
One indicates a backing off from a drive towards a massive General Middle East War and the Third World War itself; the other indicates a very dangerous asymmetrical quickening of interlinked global events.
We have seen, in recent months, the Ukrainian War begin, expand into a dangerous tinderbox, retreat to a mostly 'armed near-peace', and now moving towards a pre-war posturing of increased military capabilities. The Ukrainian coup and the resulting civil war reflects several things: A strategy to tie-down Russia and prevent it from continuing to oppose a war against Syria and Iran; an effort to weaken Russia and its allies Iran, Syria, China and others militarily and economically as part of the broader econ-political BRICS struggle between the Global Banking Cartel and those nations resisting the drive towards the New World Order.
The created 'Refugee' Crisis in Europe is a part of the warscape. A flow of mostly military aged Muslim men from North Africa and the Middle East into Europe in such numbers that the planet has never seen before … unless you count the massive numbers of troops in movement in the two World Wars.
Now the European 'Refugee' Crisis has become a new 9/11 based in France and this is linked to events in Africa and around the world involving Muslim extremists. Some analysts, myself included, feel that this may be linked to the predicted three global wars that were outlined by the late Confederate General (and well known satanist) Albert Pike in a letter that was publicly displayed in the British Library for years.
A letter written before the First World War that described three global wars in the plan to bring about a New World Order. The letter correctly described the nature and outcome of the First and Second World Wars. It also described the Third World War as a 'war between Christians and Muslims'.
Are the current terrorism and refugee crises part of a plan to take the world into the Third World War? Is this plan linked to not only geo-political events in the Ukraine, Syria, Africa, and the South China Sea, but also linked to the econ-political financial and currency 'wars'/struggles involving the BRICS nations (and an expanding list of near-allied nations) vs. the old line Western powers and allied nations (such as Japan, Australia, New Zealand, and Israel)?
After the destruction (either by a terrorist bomb or a air-to-air missile) of a Russian civilian airliner over Egypt and only 24 miles from the Israeli border, Russia has shifted its air war in support of Syria into 'high gear'. Currently the Russian Navy is bombarding terrorist targets from the Mediterranean Sea and the Caspian Sea, the Russian Aerospace Force is attacking terrorist targets using a variety of close air support fighter/bombers, based in Syria, and large global-range nuclear capable heavy strategic bombers based in Russia itself. In the last few days this effort has increased dramatically, signalling either a finishing off of the terrorist forces in cooperation with France and perhaps other NATO nations, or an attempt to destroy as much as possible of the enemy assets before the war widens.
One should note that the French Navy is sending the best warfleet that it can assemble, around the nuclear carrier Charles de Gaulle, with one of Britain's latest and highest-tech air defense destroyers. A US Navy supercarrier battle group is also heading towards the Middle East. The Russians already have a powerful battle fleet offshore of Syria.
The recent 'leak' of information about a unmanned Russian submarine designed to carry a single massive thermonuclear warhead capable of causing the destruction of a large part of any America or European coast line via a induced tidal wave of historic proportions. And the recent very strange night time unannounced SLBM launches offshore southern California, are strategic Red Flags indicating that events are most serious.
The United Nations Security Council resolution 'declaring' WAR on ISIS can be used as an unifying cover to allow all parties to a peace deal to quickly 'end the mess' with ISIS. Or it can be used by either side to support its future actions in Syria and elsewhere, as a type of loaded 'loose gun on deck'.
Time will tell if current events signal a move towards peace or a dangerous quickening in the march towards WWIII.
Earl of Stirling

Related background articles:
Paris Attacks: UN Security Council backs 'all necessary measures' against ISIS ~ link
UN Security Council inanimously approves War on ISIS ~ link
Putin to meet Iran's top leader on Monday in Tehran ~ link
Paris Attacks: Third body found in terrorist apartment raided by police ~ link
Kerry: USA can neutralize ISIS faster than it did with al-Qaeda ~ link
Turkey warns Russian Ambassador over Syrian bombing near border ~ link
Assad: No political transition in Syria until terrorists are defeated ~ link
Russian Navy cruise missiles hit ISIS from both the Mediterranean and Caspian Seas – 600 Killed In One Strike ~ link
27 Dead in Mali Muslim terrorist operation ~ link ~ link ~ link

German Economic News Infers France Will Re-Align with Russia and Abandon America ~ link
Obama has Kissed the Devil and Now Pandora's Box Has Been Opened and All Hell Is Breaking Loose ~ link

Both "moderate" terrorists and ISIS whacked in Syrian War ~ link
Russia in biggest air and cruise missile attack of the War ~ link

Instability in Southern Europe ~ link
Saudi Arabian empire headed for collapse ~ link

China: Direct conversion between the Yuan and the Swiss Franc ~ link
Ukraine anti-air missiles to ISIS in Syria via Turkey ~ link
Hey France, Turkey and Qatar just murdered your people – Your Move ~ link

State of Emergency: The Collapse of French democracy ~ link ~ link

Paris Terror Attacks and 9/11 ~ link
Paris Attackers trained by Israeli Mossad in Israel and fought in Syria ~ link
France: Assad must go ~ Assad: "No thanks, get serious" ~ link
Brussels on highest terror alert ~ link
Putin orders his military to intensify attacks ~ link
IDF wounds 443 Palestinians in the West Bank and in Gaza in one day ~ link
How the coming Global Financial Meltdown will play out ~ link
How Putin outsmarted the Global Banking Cartel – The Missing Piece of the Financial Puzzle ~ link

Please post to various sites and copy link to this article to your friends.
Source:
http://europebusines.blogspot.com/2015/11/lord-stirlings-news-blog-europe-special_21.html