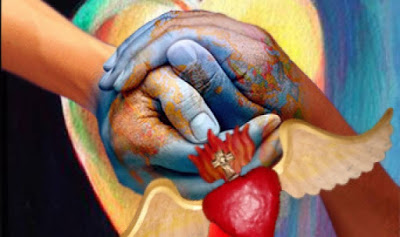 In my over 45 years as a heart centered consultant with emotionally devastated civilians as well as veterans with PTSD, I have discovered that most have a common symptom ~ the psychic pain of being seemingly separated from love, either at birth or in childhood, which can cause us to emotionally check out and close our hearts thus PTHD (Post Traumatic Heart Disorder). At some dark point of aloneness, psychic pain overrides joy and ego defense becomes more important for survival than love and relationships. Medication and drugs then become the principal tool to be utilized in survival and our rapidly increasing middle-age death rate confirms this finding ~ as well as the obvious need for a proven and effective alternative heart centered approach for PTSD or PTHD: Allen L Roland, PhD
"All truth passes through three stages. First, it is ridiculed. Second, it is violently opposed. Third, it is accepted as being self-evident " ~
Arthur Schopenhauer
An American tragedy is happening to middle-aged white Americans. Unlike every other age group, unlike every other racial and ethnic group, unlike their counterparts in other rich countries ~ death rates in this group have been rising, not falling.
That finding was reported Monday by two Princeton economists, Angus Deaton, who last month

won the 2015 Nobel Memorial Prize in Economic Science

, and Anne Case. Analyzing health and mortality data from the Centers for Disease Control and Prevention and from other sources, they concluded that rising annual death rates among this group are being driven not by the big killers like heart disease and

diabetes

but by an epidemic of suicides and afflictions stemming from

substance abuse

:

alcoholic liver disease

and heavy overdoses of heroin and prescription opioids.
See article ~ http://www.nytimes.com/2015/11/03/health/death-rates-rising-for-middle-aged-white-americans-study-finds.html?emc=edit_th_20151103&nl=todaysheadlines&nlid=65700837
But Veterans have been on this prescription opioid trajectory for years ~ and on this Veteran's Day, Veterans suicide has caused more U.S casualties than the wars in Iraq and Afghanistan and for the same reasons. See ICH story ~ http://www.informationclearinghouse.info/article43387.htm
"But veterans experts estimate that 17 of the 22 daily suicides involve vets not enrolled in the VA's health care system, suggesting more research — and far greater funding — will be necessary to get a handle on the problem."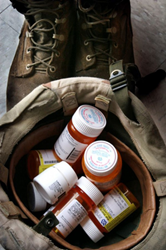 The 2014 Fort Hood shootings once again brings to the surface the heavy fallout from the use of symptom based psychiatric drugs, versus source based alternative therapy, in treating our wounded veterans ~ whereas the dramatic increase in Military suicides directly coincides with the dramatic increase in dangerous psychotropic drugs.
No one really talks about the psychic damage that combat veterans feel when they take someone's life, regardless of the military situation ~ but the effect is real and usually manifests itself as shame based guilt whereas the innate deep need to love and accept love is quite often permanently disabled.
No amount of psychiatric drugs can ease that psychic burden and even Gen. Peter Chiarelli, the Army's No. 2 officer, who has long been an advocate for soldiers suffering from the invisible wounds of war (such as PTSD and TBI) ~ also advocates the need for other alternative approaches ~ " I want to understand what drugs we should use to treat these symptoms, if we should use any drugs at all. I want to look into alternative pain management. We are finding there are other ways to handle pain that are more effective and allow a person to feel a lot better than throwing a bagful of drugs at them." See http://www.veteranstoday.com/2013/05/23/unsaid-issue-behind-veterans-rising-suicide-rate-is-shame-based-guilt/
Citizens Commission on Human Rights (CCHR) says that rather than continually send heartfelt condolences to the families of the victims, it is time for lawmakers to investigate the connection between prescription psychiatric drugs and violence, including suicide.
Here's an excerpt from their excellent recent wake up call to law makers ~
" The military long has been aware of the increasing number of military suicides and last August released the findings of the Department of Defense (DOD) 2013 Study title "Risk Factors Associated With Suicide in Current and Former US Military Personnel.
While psychiatric drug information did not make it onto the questionnaire, CCHR explains that there is ample data to support an investigation into the increasing number of psychotropic drugs prescribed to military personnel and the part the drugs may play in the recurring violence
.
"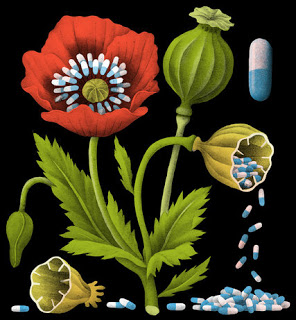 Here are some important findings from the report ~
·
# Since 2002, the suicide rate in the U.S. military has almost doubled.
·
# From 2009 to 2012, more U.S. Soldiers died by suicide than from traffic accidents, heart disease, cancer and homicide.
·
# In 2012, there were 349 suicides among active duty military personnel – more than were killed in combat in Iraq and Afghanistan.
·
# Veterans are killing themselves at a rate of 22 a day – one every 65 minutes.
·
# The U.S. Department of Defense now spends $2 billion a year on mental health alone.
·
# The Veterans Administration's mental health budget has soared from less than $3 billion in 2007 to nearly $7 billion in 2014.
·
# From 2005 to 2011, the Department of Defense and the Veterans Administration increased their prescriptions of psychiatric drugs by nearly seven times. That's more than thirty times faster than the civilian rate.
·
# One in six American service members is on at least one psychiatric drug.
·
# Thirty-seven percent of recent war veterans are being diagnosed with PTSD and 80 percent are of those are prescribed a psychiatric drug.
Colonel Bart Billings ~ a clinical psychologist with a 34 year military career in both active and reserves ~ speaks out regarding the growing evidence of psychiatric drugs, over medication and violence as well as the VA's refusal to deal with the situation. See this important 8 minute video and article ~ http://www.prweb.com/releases/2014/04/prweb11735195.html
But there is a proven Heart Centered approach to PTSD which I have both facilitated over the past five years as well as mentored the past year as a heart centered volunteer ~ a program which concentrates on gratefulness and forgiveness and focuses on self-healing versus medication.
For my whole life, all 81 miraculous years, I have sensed a great truth and actually felt it as a young child ~ that deepest within us is love and that all-consuming love is connected to everything we see and all of nature.
My whole life has been a quest to find a delightful child within myself whose heart was so deeply touched by my grandfather that I could literally feel love leap from my heart towards him ~ and I seemingly sensed that within that love I was an integral part of something far greater than myself.
When I was taken away from my grandfather at 6 years old my heart closed and it became a buried treasure that I spent much of my life looking for. It was only when I totally surrendered to love and eventually the pain of seemingly losing it, that I fell into a rabbit hole of love, joy and soul consciousness (the Unified Field) beneath that pain ~ along with a growing awareness of my eventual part in this universal loving plan whose principle property is the urge to unite.
It was the same life and death Final Option that I experienced as a Naval Aviator in 1960 and I again fully surrendered to a timeless all-knowing and fearless place of soul consciousness which lay beneath my deepest fears, pain and beyond time and space. See the Final Option ~ http://www.veteranstoday.com/2014/05/11/the-final-option/
In my role as a heart centered life coach ~ I meet my clients from a place of celebration and service and invite them to take their turn!
Initially, each one of these participants complete a Life chart ~ a chart which clearly shows their whole life, relationships and war or life experience as a Quest or journey to eventually find themselves.
From our very first session, they begin the process of thanking the people who have been there in their lives and as they do ~ like flowers, their buried or numbed out hearts begin to open allowing them to see through different eyes.
They all have access to these self-healing steps in my updated Kindle Book RADICAL THERAPY, SURRENDER TO LOVE AND HEAL YOURSELF IN SEVEN SESSIONS (not seven years). Here is the Kindle link http://www.amazon.com/Radical-Therapy-Surrender-Yourself-Sessions-ebook/dp/B00JGE5VQE
Most people are not aware that you do NOT need a Kindle to read an Amazon eBook. You can download a free program from Amazon called Kindle for PC, and read it on your computer. Link below:
https://www.amazon.com/gp/digital/fiona/kcp-landing-page?ie=UTF8&ref_=kcp_pc_mkt_lnd
And here's a link to the YouTube Skype sessions of the self-healing process I teach ~ Watch, in the first 20 minutes of session five, how Marina conquers her deepest fear by going through itand she demonstrates that beneath her pain and fear is boundless joy.See video https://www.youtube.com/watch?v=r12MoNnwPKg&feature=youtu.be
Make no mistake about this self-healingprocess ~ for my clients are healing themselves through their homework and action. I touch them from a place of celebration and service and I'm not afraid of their deepest fears for I know and demonstrate that beneath that level of pain and aloneness is a Unified Field of love, joy and celebration as well as their authentic vocation within a universal loving plan.
In my work, as a consultant and heart centered life coach, with clients with PTSD or PTHD ~ I concentrate, with great success, on them opening their hearts ~ initially through gratefulness toward the people and friends who have been there for them and finally to giving and accepting love themselves. They eventually forgive themselves in the process of opening their hearts as well as begin to see through different eyes ~ and medication becomes no longer their only option or escape from America's growing tragedy.
The power and truth of a heart centered approach to self-healing has withstood ridicule and then opposition within the VA and medical pharmaceutical community ~ but it is now fast approaching the stage where its acceptance and value are self-evident.

Allen L Roland, PhD
http://allenlrolandsweblog.blogspot.com
Heart centered spiritual

consultant and advisor

Allen L Roland

can be contacted at
[email protected]
Allen

is also a lecturer

and writer

who shares a

weekly political and social commentary on his
web log
and website
allenroland.com
.
He is also featured columnist on Veterans Today and

guest hosts a monthly national radio show TRUTHTALKon
www.conscioustalk.net
http://www.allenroland.com
http://allenlrolandsweblog.blogspot.com
Source:
http://allenlrolandsweblog.blogspot.com/2015/11/pthd-post-traumatic-heart-disorder.html