by Rena
Learning Mind
Did you know that archaeological research has revealed a huge network which consists of thousands of underground tunnels?
This enormous network dates back to Stone Age, stretching across Europe from Scotland to Turkey. Its original purpose still remains unknown, creating multiple theories and speculations.
German archaeologist Dr Heinrich Kusch, in his book on the ancient superhighways named 'Secrets of the Underground Door to an Ancient World' (Original title in German: "Tore zur Unterwelt: Das Geheimnis der unterirdischen Gänge aus uralter Zeit…") revealed that underground tunnels were dug under literally hundreds of Neolithic settlements all over Europe. It is surprising that so many tunnels have existed for 12,000 years, which leads to the conclusion that the original networks must have been enormous.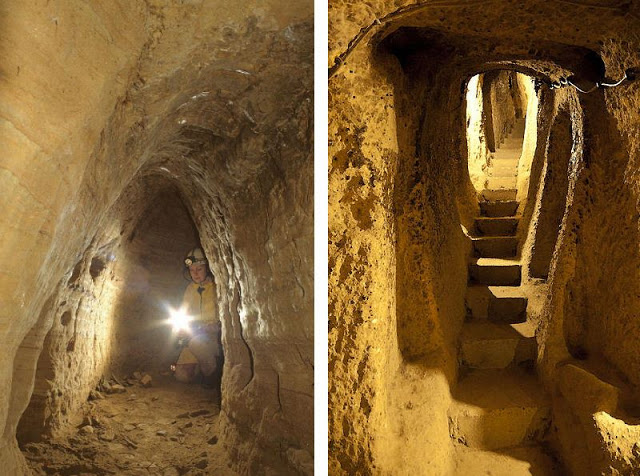 'In Bavaria, in Germany, alone we have found 700 meters of these underground tunnel networks. In Styria, in Austria, we have found 350 meters,' supported Dr Kusch. 'Across Europe, there were thousands of them – from the north in Scotland down to the Mediterranean. They do not all link up but taken together it is a massive underground network.'
Read more »
Every Day is Earth Day
Source:
http://www.riseearth.com/2015/12/mysterious-network-of-prehistoric.html