I'm sure I'll regret saying this, but since stumbling across this article, I have a new found respect for President Obama.
To anyone who reads this through and watches the videos, I'll be waiting for your thank you. This will be one of the most exilerating articles/blog posts you've ever read in your life, I assure you.
As for my respect for Obama, In all fairness, the amount of respect I have is on par with the amount of common sense he exercises in a given day, so no need for anyone to get carried away about my change of heart.
Nonetheless, that is infinitely more respect than I've had for him the last 7 years.
Forgive me if the cynic in me thinks the only reason Obama wants to come clean on the Alien/UFO Disclosure is to stick it in the face of Christians, but I'll refrain from the unpleasant talk and get to why this article is FASCINATING on so many levels.
First, to TRULY grasp the significance of this article, you really need to either be quite a UFO enthusiast, or at least have some background knowledge about why this is the FURTHEST thing in the world from a joke, so let me attempt to provide some background here.
In a previous post titled, Largest Reason Hillary Will Never be President: The Rockefeller Initiative (Videos), a wild and crazy Clinton Scandal (go figure) is revealed to exist, however we know very little about it.
What little information IS known, is taken from the official Office of Science and Technology Policy and the Clinton Presidential Library via the Freedom of Information Act, so I assure you, this is not a prank.
Since this post is about Obama, and not Hillary, there will be links to more on Hillary at the end, but the following is the crucial information: Laurance Rockefeller, of the famed Illuminati family the Rockefeller's went to Bill Clinton during his presidency, and requested/demanded that all information pertaining to UFO's and Aliens be disclosed to the general public. The following is a copy of the initial document:
From what I understand, or what I remember, Hillary became the "go to person" of sorts in the administration on this while someone, presumably the military tried to work out details about how disclosure could be made. The point is, Hillary was up to her eyeballs in aliens, whether it was through conversation or books.
OFFICIALLY, THE ROCKEFELLER INITIATIVE WOULD BE DESCRIBED AS:
In later life, Rockefeller became interested in UFOs. In 1993, along with his niece, Anne Bartley, the stepdaughter of Winthrop Rockefeller and the then-president of the Rockefeller Family Fund, he established the UFO Disclosure Initiative to the Clinton White House. They asked for all UFO information held by the government, including from the CIA and the US Air Force, to be declassified and released to the public. The first and most important test case where declassification had to apply, according to Rockefeller, was the Roswell UFO incident. In September 1994, the Air Force categorically denied the incident was UFO-related. Rockefeller briefed Clinton on the results of his initiative in 1995. Clinton did produce an Executive Order in late 1994 to declassify numerous documents in the National Archives, but this did not specifically refer to UFO-related files.[4]
Mr. Rockefeller, developed a talent for chasing down a scientist by the name of Dr. Gibbons, who was a very significant figure since he was Special Assistant to President Clinton for Science and Technology. In one exchange he was noted as having said:
"There is a belief in many quarters that the government has long held classified information regarding UFOs which has not been released and that the failure to do so has brought about unnecessary suspicion and distrust. Many believe that the release of such information, if it exists, on a basis consistent with national security considerations, would be a significant gesture which would increase confidence in government."
If you understand who the Illuminati are, who the Rockefeller's are, understand that a Rockerfeller was more or less trying to strong arm the President of the United States into disclosing information about aliens, you realize that this is a story few movies could keep up, but this is all very real.
Over the next three years, Rockefeller and his associates corresponded and met with officials in the White House's Office of Science and Technology Policy, according to documents released as part of a records request filed by Cameron. The effort, known as the Rockefeller Initiative, helped push the Air Force to produce what it characterized as the definitive report on Roswell. (UFO activists were not satisfied, to say the least.) The initiative also may have helped spur a 1995 executive order that declassified millions of records, of which the vast majority were not UFO-related.
In August 1995, Rockefeller met with Hillary Clinton, and perhaps Bill, at his Wyoming ranch. In a memo, the then-director of the White House Office of Science and Technology Policy, Jack Gibbons, warned the Clinton;s about Rockefeller's agenda before the visit. "[Rockefeller] will want to talk with you about his interest in extrasensory perception, paranormal phenomena, and UFO's," he wrote. Gibbons said he'd tried to persuade Rockefeller "not to bother you with this issue" and to focus instead on the administration's science and technology policies.
In August of 1995 the Clinton's made a trip to Rockefeller's JAY Ranch near Jackson's Hole, Wyoming. Many speculate that UFOs and ETs must have been a subject of conversation during the visit. However, there has never been any proof of this, until now.
CHECK OUT THE NEW GOOGLE+ PAGE HERE:
Hillary Clinton and Laurance Rockefeller walking at his Wyoming Ranch
(image credit: Clinton Library)
Hillary Clinton and Laurance Rockefeller walking at his Wyoming Ranch
(image credit: Clinton Library)
In these famous pictures of Hillary and Rockefeller walking on a wooded path during the visit, Hilary is holding a book. For years researchers have been trying to figure out which book she is holding, to find out if it would provide clues as to the nature of their conversation. Finally, Tonio Cousyn (known as elevenaugust at Open Minds Forum) has figured it out. He discovered that the book is Paul Davies' Are We Alone? Philosophical Implications of the Discovery of Extraterrestrial Life. The images below show how he discovered this.
Front cover of Paul Davies' book
Back cover of Paul Davies' book
CHECK OUT OTHER STORIES BY THE UN-SILENT MAJORITY HERE:
CHECK OUT THE NEW GOOGLE+ PAGE HERE:
Close up of the book in Hillary Clinton's arm. Click the image to go to a book cover comparison created by Tonio Cousyn.
Amazon describes the book as: "The authentic discovery of extraterrestrial life would usher in a scientific revolution on par with Copernicus or Darwin, says Paul Davies. Just as these ideas sparked religious and philosophical controversy when they were first offered, so would proof of life arising away from Earth. With this brief book (160 pages, including two appendices and an index), Davies tries to get ahead of the curve and begin to sort out the metaphysical mess before it happens. Many science fiction writers have preceded him, of course, but here the matter is plainly put. This is a very good introduction to a compelling subject."
SO, AT THIS POINT IT SHOULD BE CLEAR THAT THE ROCKEFELLER'S, CLINTON's, AND ALIENS WERE ALL TOPICS FREQUENTLY ASSOCIATED WITH ONE ANOTHER….
Now things get even more bizarre. I'm sure few remember but Hillary was asked about the Rockefeller Initiative during her 2008 Presidential campaign, however since Barack wasn't privileged to the information yet, the topic never got off the ground. Rest assured, sources I have heard speak inside the GOP, are well aware of the initiative, and Hillary's role in it, and they plan to attack her on that issue immediately once she has the official nomination and can't weasel out like in 2008.
Experts in this field, like Stephen Bassett have been working for full government disclosure ever since the Rockefeller initiative, and Bassett claims, that by the time a new President is elected, there will be full disclosure… that it's unavoidable. Hillary will be forced to disclose information, but that's only if she gets the nomination. Many a "Conspiracy Theorist" could argue all the leaks about Hillary's Benghazi email etc., are really a well masked disguise to prevent Hillary from getting the nomination, and therefore keeping the knowledge she possess safe.
The only problem with that theory, is that by itself would not contain the secrets. In a stunning Ministry of Foreign Affairs (MFA) report on Prime Minister Medvedev's agenda at the World Economic Forum (WEF) stated that Russia will warn President Obama that the "time has come" for the world to know the truth about aliens, and if the United States won't participate in the announcement, the Kremlin will do so on its own.
I promised to give background to the article below, and I have done that. Volumes could be written on this topic. For those reasons, and countless others I have not covered, a great many in the UFO/disclosure community have predicted that Obama will be the disclosure President. If Obama is the president who discloses Aliens, I imagine history will be very kind to him. Nothing he ever said or did will matter, except the content of the speech that announces we are not alone in the universe. It will rank up there higher than, "Ask not what your country can do for you, but what you can do for your country!"
Finally, before getting to the article below, it is important to understand who we mean when we say "Disclosure Community." We are not referring to a group of fruit loops running around in tin foil hats. Dr. Greer of all people, who was also heavily involved with talks between the Clinton's and the Rockefeller's at the time, began what is know as the The Citizen Hearing on Disclosure, which really began picking up steam in 2001.
The Citizen Hearing on Disclosure was an unprecedented event. Researchers, activists, and military witnesses representing ten countries gave testimony in Washington, DC to six former members of the United States Congress about events and evidence indicating an extraterrestrial presence engaging the human race. With over thirty hours of testimony from forty witnesses over five days, the event was the most concentrated body of evidence regarding the extraterrestrial subject ever presented to the press and the general public at one time.
THE HEARINGS SHOWN BELOW WERE VERY REAL AS YOU'LL SOON LEARN AS WE GO ON, AND WHAT YOU SEE IN THE VIDEO ARE ACTUAL PIECES OF TESTIMONY GIVEN!
THIS SHOULD GET YOUR ATTENTION ENOUGH FOR US TO PROCEED!
CHECK OUT THE NEW GOOGLE+ PAGE HERE:
At this point you know as much as you NEED to know, to understand the significance of the article below. There is no limit to how much further you can explore this topic, because every door takes you somewhere amazing. To get a better idea who Stephen Bassett is, and his role in all of this, the following video is fromDavid Whitehead – Truth Warrior, who has Stephen Bassett on his show as a guest. The two hour show will literally take your breath away and leaving you thirsting for more, so it's well, well, well worth listening to! I'm warning you! Do NOT start it if you don't have 2 hours. You will NOT want to pause it! It's AWESOME!
AWESOME Steven Bassett Interview
The following is a video made my Dr. Greer, more or less the founder of the The Citizen Hearing on Disclosure, and a Dr. heavily involved in those disclosure conversations with President Clinton. In the full-length movie, the Earth has been visited by advanced Inter-Stellar Civilizations that can travel through other dimensions faster than the speed of light. What we have learned from them about energy propulsion can bring us to a new era, but those in power have suppressed this information in order to keep us at their mercy. It is time for you to know… and this documentary will let you in.
CHECK OUT OTHER STORIES BY THE UN-SILENT MAJORITY HERE:
CHECK OUT THE NEW GOOGLE+ PAGE HERE:
NOW, ONCE YOU'VE READ THE BACKGROUND ABOVE, THEN WHEN YOU READ THE ARTICLE BELOW AND SEE THE THINGS OBAMA HAS SAID, YOU WILL READ THE ARTICLE IN A LIGHT OTHERWISE NOT POSSIBLE WITHOUT THE BACKGROUND.
Last Saturday night(25th April 2015), President Barack Obama gave a joke filled speech at the annual White House Press Correspondents dinner. The news station 'Fox News' covered a few of the zingers Obama threw at all and sundry across the partisan political divide. At the very top of Obama's top ten jokes, according to CNN news channel, was the President's own personal list of recent executive actions, which he humorously suggested was his (rhymes with) "bucket list" intended as an act of defiance against political opponents to his administration's policies. Obama signaled that his 'bucket list' of executive actions would grow in the remaining 21 months of his Presidential administration revealing the depth of his frustration against political roadblocks to his policies and legacy. It is very interesting how Obama very randomly visited Stonehenge when he was last over in the UK, which again he put this down to the fact Stonehenge is on his very own Personal Bucket list! (Perhaps his thoughts were on the Aliens at the time and their origins here on earth!?)
CHECK OUT THE NEW GOOGLE+ PAGE HERE:
Obama's recent 'surprise' visit to Stonehenge.
Obama and one of his former senior advisers, John Podesta, have recently publicly stated that among the administration's political frustrations is a lack of progress on the release of classified UFO files concerning extraterrestrial life and technology. These recent statements signal that among the executive orders Obama is contemplating to help establish his Presidential legacy, is decisive action on extraterrestrial disclosure.
At his Saturday night Press Conference speech, Obama said:
"I am determined to make the most of every moment I have left. After the mid-term elections my advisers asked me, "Mr President do you have a bucket list?" I said well, I have something that rhymes with bucket list. Take executive action on immigration? Bucket. New climate regulations? Bucket. It's the right thing to do."
A man in the know about to come clean!?
Back in March 12th 2015, Obama revealed live on the Jimmy Kimmel show that his and previous Presidential administrations have been prevented from releasing the truth about extra-terrestrial life and technology, saying this with a look of a man telling the truth but not meaning to come across like he is. In response to Kimmel's interesting question about "how he would seek to gain access to UFO files and Area 51 if he were president", Obama went on to claim:
"The aliens won't let it happen. You'd reveal all their secrets. They exercise strict control over us"
When Kimmel then went on to protest that President Clinton said he had looked into Area 51 and found nothing, Obama then replied, "That's what we're instructed to say."
Immediately after the show Obama's comments were pretty much dismissed across the globe as a joke by the mainstream media. HOWEVER, Ben Hansen, a former FBI agent, conducted an in-depth forensic analysis of Obama's body language and speech, and immediately concluded that 'he was showing great stress in revealing some uncomfortable truths'.
CHECK OUT OTHER STORIES BY THE UN-SILENT MAJORITY HERE:
CHECK OUT THE NEW GOOGLE+ PAGE HERE:
Ben Hansen Ex FBI
It's important to remind you guys (previously posted before HERE!) that on Feb 13, John Podesta, Obama's counselor for energy policy and the environment tweeted:
That now Famous Tweet!
Podesta's clear frustration and annoyance over the inability for the Obama administration to gain access to classified UFO files appears almost certainly shared by President Barrack Obama….something which appears clearer and clearer as each day goes by.
Podesta's now famous statement makes it appear very clear the full context of Obama's later space alien comments on Jimmy Kimmel Live. Obama's direct comment that the space aliens "exercise strict control over us" and Presidents are "instructed" on what to say about alien life is clearly no joke. Obama was making an extremely clear/important admission about how Presidents have been regularly frustrated in their efforts to find the truth about extra-terrestrial life and technology.
Unsurprisingly, there was a few remarks during the White House Press Correspondents dinner reminding the audience about Obama's March 12 appearance on Jimmy Kimmel Live. The Comedian Cecily Strong, who followed Obama's speech with another humor filled speech before the assembled Press corps, said:
"Mr President, thank you so much for taking time away from being on Jimmy Kimmel to be here."
Was Cecily Strong simply making a cheeky wry comment about the time Obama spent covering a wide range of topics in his Jimmy Kimmy Live appearance, or perhaps, was she tipping off the audience that such appearances are when Obama humorously reveals his true position on the REAL true important issues? The remark was likely coordinated with Obama speech writers who knew what she would say; or even perhaps asked her to insert the remark to allude to the policy significance of his appearance.
What with the Obama administration soon to be winding down over the next 21 months or so, the President has now officially and publicly stated his intent to move forward with executive actions on very important policy issues that he has been frustrated in resolving through the normal legislative process!!
Podesta's UFO Tweet and Obama's alien comments on Jimmy Kimmel Live, combined with the President's April 24 speech, are all very clear signals that Obama is very much contemplating an 'executive order' that facilitates disclosure of classified UFO files concerning extra-terrestrial life and technology…..whether you love him or hate him, THIS is what the world wants and needs.
CHECK OUT THE NEW GOOGLE+ PAGE HERE:
The Truth is coming?
U.I.P Summary
President Obama started off as a man that was going to offer America a new chapter in their History books but sadly his Presidency has not really come to much and he is one of the more disliked Presidents the US have had for a while (U.I.P will sit on the fence here with this). Perhaps, just perhaps, Obama feels that by bringing Alien Disclosure it will make him the most recognized President EVER…..and lets be honest with ourselves it would be an incredible achievement for any President/Government to bring about Alien Disclosure!
All of the above is an even greater reason why we ALL need to keep pushing for the truth on a daily basis…..the more we push and put pressure on those in Power, the more chance we have of those so-called Leaders of ours wanting to 'Become the one that TOLD THE WORLD THE TRUTH ABOUT THE ET BEINGS!
Either way we will discover the Truth people…
U.I.P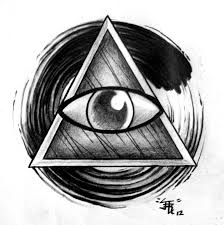 FOR JUST A FEW EXAMPLES OF HOW POLITICS, WARS, PLANET X, GLOBAL DEPOPULATION, AND THE ILLUMINATI FIT TOGETHER:
Pt. 1: Illuminati Infiltrate NASA, Conceal Largest Lie in History, & Will Depopulate
Pt. 2: Nazi's and Illuminati Directly Responsible For the U.S. Space Program, but Why
Pt. 3: Secret Societies Arranged For Underground Bunkers For Them, Not You.
Pt. 4: Why Are The Illuminati Planning To Crash the Global Economy
Pt. 5: What Is The Illuminati Doing To Usher in Global Martial Law?
Pt. 6: 74 NASA Scientists Dead: Largest Cover-up in Human History Continues
Pt. 7: What Dark Secrets Are The Georgia Guide Stones Hiding From Humanity
Pt. 8: Former Illuminati Confesses on Obama, Space Program, Denver, and Aliens
Pt. 9: Planet X Accidentally Disclosed by NASA At Recent Conference
Pt. 10: Everything We Have Been Taught About Human Origins Is A Lie
Pt. 11: Secret Identity of Georgia Guide Stone's Founder Revealed
Pt. 12: Why Did the U.S. Build an Uncapped Pyramid in the Middle of Nowhere? (Video)
Pt. 13: These 13 Families Rule the World: The Shadow Forces Behind the NWO
Pt. 14: Complete List Of Banks Owned By Illuminati Rothschild Family
Pt. 15: Professors and Leaders Congregate To Warn People About New World Order
Pt. 16: Still Believe the New World Order Is Just a Conspiracy Theory? Not After This!
Pt. 17: How Do the Illuminati Control Politics, Music, the Media, and Hollywood? (Videos)
Pt. 18: The Illuminati's #1 Tool Used To Keep The Masses In Line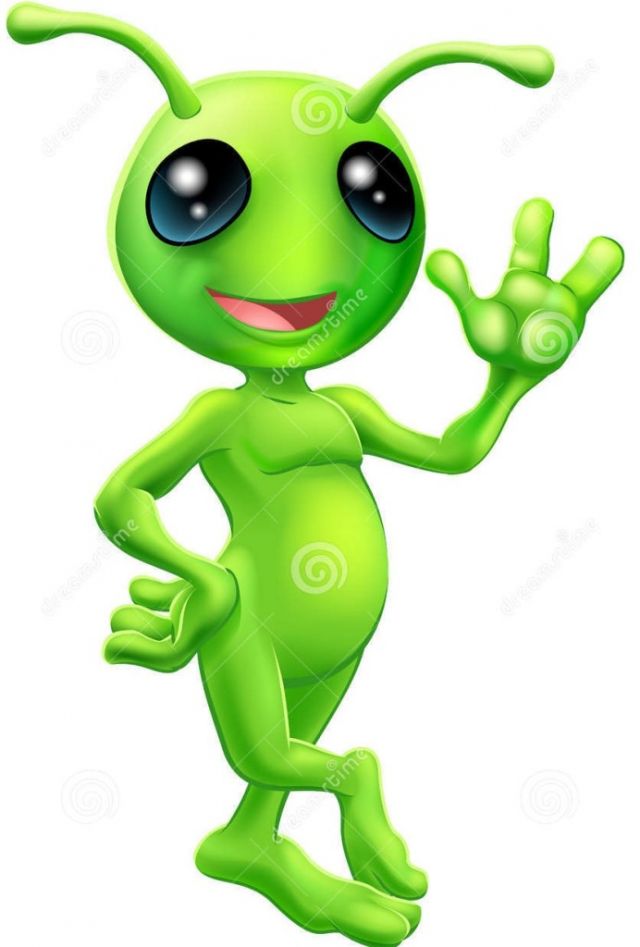 FOR OTHER POSTS ON MYSTERIES IN SPACE:
UFO Activists Excited About Hillary Presidency Because of NWO "Rockefeller Initiative"
Largest Reason Hillary Will Never be President: The Rockefeller Initiative (Videos)
Senior Scientist Reveals All About Area 51, UFO's and Aliens Before Dying
Area 51: More Deathbed Confessions and Additional Other Worldly Technology
Confessions Of an FBI "X-File" Agent About Dulce, Top Secret New Mexico Base
13,000 Year Old Satellite Orbiting Earth Sending Radio Signals (Video)
Kepler Telescope Discovers Star Orbited By Strange Unnatural Objects
10 Strange Secrets Of the Moon – #6 Is the Big Mystery!
10 Actual "Men In Black" Encounters – #9 Has Video of Them Arriving
Google Reveals Heavily Controversial Planet X to the Public At Large
10 Insane UFO Conspiracy Theories That Might Actually Be True
Baltic Sea Anomaly a 14,000 Year-Old Alien UFO That Crash Landed?
10 Things You Didn't Know About Blackholes – #9 Seems Impossible!
4 Weird "Clues" That Parallel Universes Exist
CHECK OUT OTHER STORIES BY THE UN-SILENT MAJORITY HERE:
CHECK OUT THE NEW GOOGLE+ PAGE HERE:
BE SURE TO GO MY PROFILE'S BELOW AT OTHER SOCIAL MEDIA:
FACEBOOK | TWITTER | PINTEREST | STUMBLE UPON | TUMBLER
~ THE UN-SILENT MAJORITY ~