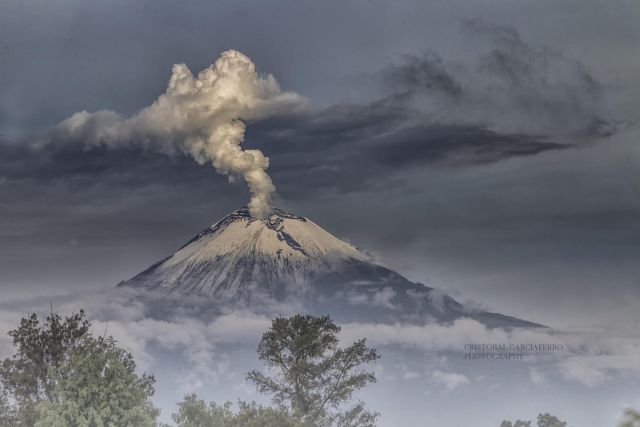 Mexican government officials released warnings and ominous videos on Sunday, showing Popocatépetl volcano now has "constant activity, generating a constant exhalation of steam with low ash content." The government's strong warnings to the public were related to extreme dangers linked to the volcano, now emitting dangerously large ballistic fragments. The volcano is only 35 miles from the world's 3rd largest city, Mexico City, with over 21 million residents.
The official videos presented by Mexican officials at CENAPRED came with strong warnings, but also statements advising that this volcanic activity is considered within the yellow light phase 2, so the actual phase has not changed since yesterday. It is very likely that the activity is related to the creation-destruction cycles of the dome. It is recommended not to approach the volcano, respecting the area defined for this phase, and to take appropriate precautions against ashfall. Those precautions are summarized at the end of this report dated January 24, 12:45 h (January 24, 18:45 GMT).
(Above photo credit: Natural Sceneries)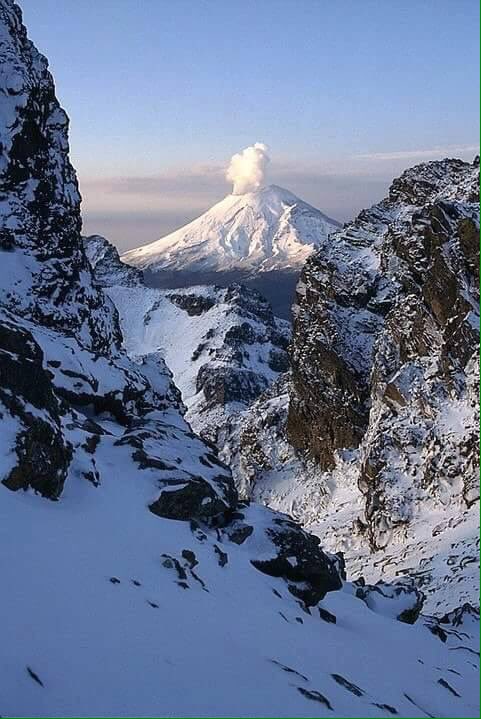 During the last 24 hours, through the monitoring system at Popocatépetl volcano, a continuous ongoing activity that started yesterday at 10:03 am and last until 2 am today (video 1) , according to the government report.
"It restarted today at 8:44 a.m. and continues at the time of this report." [See: (video 2) , (video 3). This activity is "related to the cycle of creation – destruction of the dome," the report says. This is considered within the definition of Volcanic Traffic Light Yellow Phase 2.
Most impressive of all four videos is the webcam images at night, showing persistent glowing sources emitted from within the crater (video 4) .
"At time of this report, the volcano have a continuous emission of steam and gas toward southeast," government officials said.
CENAPRED emphasizes that people SHOULD NOT go near the volcano, especially near the crater, due to the hazard caused by ballistic fragments (image 1).
Popocatépetl volcano spewed one mile-high ash plume into the sky Friday, prompting the government to issue mass evacuation alerts, warches and warnings.