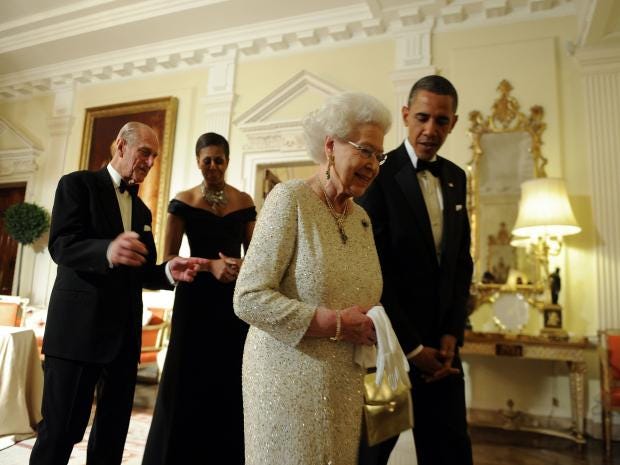 Listen to The Bruce Montalvo Show streaming live Topic driven Talk Radio
Tune in to "The Bruce Montalvo Show" LIVE Fridays 9 PM EST
Buckingham Palace has rejected a report that the Queen "refuses" to meet Barack Obama during his visit to Britain next month, saying it was always the plan for the President to travel to Windsor Castle for lunch.
President Obama is expected to call for the UK to vote to stay in the EU during a trip here, shortly after the Queen's birthday on 21 April.
According to the
Daily Mail
's
Ehpraim Hardcastle
column, Elizabeth "refuses" to meet her fellow head of state in London, with the President being forced to trek up to Windsor Castle instead.
A source added: "But he'd be well advised not to give a pro-EU sermon over lunch after the row about the Queen
supporting
Brexit."
Confirming the visit – details of which were first reported in the Independent on Sunday - this week, the White House said that Mr Obama "will be received by Her Majesty Queen Elizabeth II at Windsor Castle for a private lunch".
"The visit will allow the President to offer his gratitude to the British Government and people for their stalwart partnership with his Administration and the American people throughout his Presidency," it added.
FOLLOW US ON SOCIAL MEDIA
Listen to The Bruce Montalvo Show streaming live Topic driven Talk Radio
Breaking News in depth analysis Occult,Politics, Paranormal and more! EXPOSEDNews EXPOSEDNews TV EXPOSEDNews Alternative "SUBSCRIBE ON YOUTUBE"