byHelen Elizabeth Williams
Dreamcatcher Reality
Have you stumbled upon an old friend? Seeing someone doing the same thing or speaking the same words as you? Or maybe experienced an accident? Are you thinking 'Oh! What a coincidence!' or 'I could skip accidents like this…' Well, you shouldn't, because every single coincidence brings a message to you. In fact, there are no coincidences and accidents — there's only synchronicity, and everything happens for a reason.
Revealing Synchronicity — The Science Behind Coincidence
The truth is, everything in our life is linked. From the past, to the present and future — every single coincidence or accident we stumble upon is linked. No matter how small or big of a movement is, it is all about synchronicity.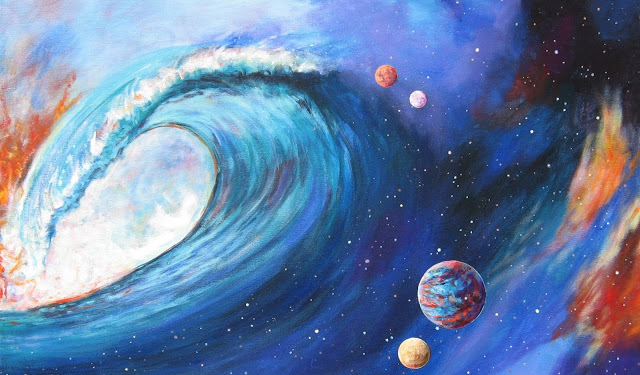 Whether you feel like you are having a perfect day and everything goes smoothly, or experience a bad period in which 'a lot of coincidences happen,' the universe is sending you a message. People and things happening in an exact moment is nothing but synchronicity and, fortunately, there is a way to accept it.
Read more »
Every Day is Earth Day
Source:
http://www.riseearth.com/2016/03/synchronicity-happens-for-reason-there.html