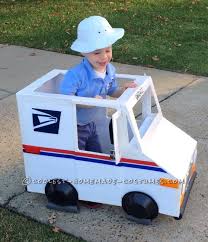 A Call to Action! Starting Now through March 14 – Let's Flood the White House With Post Cards of Prayer!
Get your children involved! Teach them to pray for the leaders of the nation and to send post cards of support along with yours!
This is a call to action! What will your response be?
Jane Hansen
Edit: J Miller
February 21 2017

TO THE WOMEN OF AMERICA: At this special time in our nation's history, we know that we walk as Esthers in the earth – interceding on behalf of our nation, its peoples and President Trump. We know that since the beginning, women function under a mandate that exposes every evil plot of the enemy. While we were in DC recently, we learned of such a hideous plot called the Ides of March that has a dedicated Facebook page.
Those currently involved in resisting the new administration have targeted March 15th as a day to send President Trump a postcard expressing their opposition to him. Their plan is to overwhelm him with pink postcards symbolic of the pink slip that a person is given when fired. They plan to overwhelm the postal service by sending cards that contain hate-filled messages. Such as, "Sharpen your wit, unsheathe your writing implements, and see if your sincerest ill-wishes can pierce Donald's famously thin skin."
The enemy in this country just never gives up. It doesn't quit. It can't admit that they are in the minority in this country. If they are going to bombard the White House with HATE, then WE MUST BOMBARD the White House with SUPPORT, PRAYER AND LOVE.
DON'T ALLOW THE ENEMY TO WIN OVER US IN THEIR POST CARD CAMPAIGN TO DISCOURAGE OUR PRESIDENT. MAKE YOUR VOICE COUNT! SEND TRUMP YOUR POSTCARDS OF SUPPORT AND LET HIM KNOW YOU'RE PRAYING FOR HIM!
Queen Esther wrote a new decree that trumped the one previously written. I am asking you to begin sending in postcards to President Trump that simply say, "I am praying for you."
President Trump said those were the most meaningful words that he heard while on the campaign trail. And with the current atmosphere of chaos and insanity in our nation, I want him to know that there is a worldwide army that is supporting him in prayer.
I ask that you share this opportunity with your friends, your family, at your workplace, and with your church.
Start NOW sending your cards of support, but also – let us all send one on March 14th (the day before) to counter the Ides of March plot.


The address to send your post cards is:
President Donald J. Trump
The White House
1600 Pennsylvania Ave NW
Washington, DC 20500
The Word of God tells us that we are to pray for all those in authority. I'm asking you to lay aside your personal, political views and join together for the good of our nation.
Let's counter the hate with grace and love. Let's flood Heaven with prayer and the White House with POSITIVE cards and letters for such a time as this!
This is a call to action! What will your response be?
NESARA- Restore America – Galactic News
Source:
http://nesaranews.blogspot.com/2017/02/flood-white-house-with-post-cards-of.html