If you've done enough reading about cancer treatments, perhaps you've heard of the Budwig Diet. We're here to tell you more!
To many in the natural health field, especially writers, the Budwig Diet's core protocol seems unreal and unsuited for reversing cancer. There are other dietary requirements that are part of her protocol, too; lots of sunshine and stress management are also part of Johanna Budwig's approach to healing the whole person. All of this makes it hard for most experts to accept her methodology.
That core protocol is flaxseed oil and cottage cheese. Originally it was flaxseed oil and quark, a crumbly textured white cheese resembling ricotta that is common among German speaking nations, Scandinavian countries, and much of the Eastern European region. But quark is not available in America. So here it's cottage cheese instead of quark.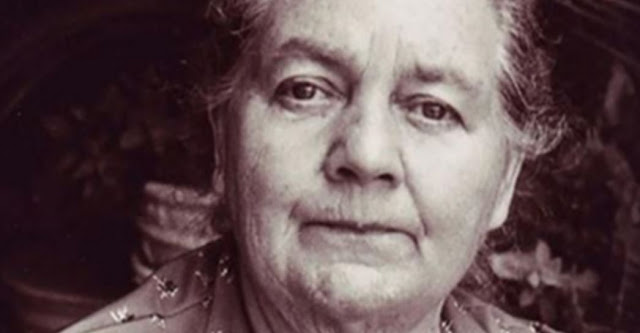 Even Dr. Andrew Weil was quoted as criticizing the Budwig Diet with "curing cancer with cottage cheese is wishful thinking". Yet over a 50 year period, Johanna Budwig had a 90% plus cancer cure rate in Germany among 4500 patients afflicted with all types of cancers. Some cancer victims that she cured with her protocol were considered terminal.
As a biochemist and physicist in the early 1950`s, Johanna was a senior scientist in the German Federal Health Office, comparable to the American FDA. Her task was to help determine what might be appropriate for cancer curing medication from German pharmaceutical companies.
In the course of her research, Budwig examined the molecular properties of many fats, and by 1952, had published on the subject:
Without these fatty acids, the respiratory enzymes cannot function and the person suffocates, even when he is given oxygen-rich air. A deficiency in these highly unsaturated fatty-acids impairs many vital functions. First of all, it decreases the person's supply of available oxygen. We cannot survive without air and food; nor can we survive without these fatty acids.
Johanna Budwig in turn determined that organic cold pressed flaxseed oil was the most suitable fat to combine with an easy to eat protein-sulfur of quark/cottage cheese for the elusive respiratory enzyme that could penetrate cancer cells. These two disparate foods were able to combine and create the oxygen within cancer cells for restoring normalcy.
In time, she broadened her understanding of how connected all living things are with bio-electrical energy and sunlight. She talks of how seeds that absorb the sun's energy, such as flax seeds, connect with the human organism's innate intelligence to convert bio-electric energy for its organic needs – thus the sunshine aspect of her therapy to connect with the flax oil consumption.
Check out the video below for more details!
Every Day is Earth Day
Source:
http://feedproxy.google.com/~r/riseearth/KZKa/~3/RM3n7z9KB2g/she-had-answer-to-cancerbut-american.html