I am a mother of four in my mid 30′s and I have been told that I have some psychic abilities, mainly psychometry, paranormal, and lately remote viewing. Things come to me in the form of pictures in my mind, feelings and impressions, and sometimes sounds. I typically get them when asked to focus on specific objects or events. I clear my mind, think of the question or object and this blog is an example of what I get. This blog is a way for me to organize all my thoughts.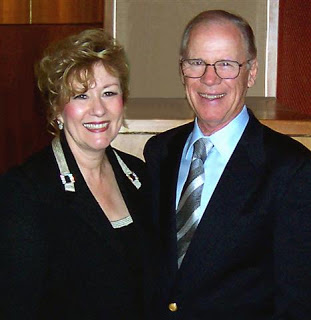 Q. I wondered what you thought about the Abraham Hicks works on the Law of Attraction. I know they didn't invent the concept but were they sincere and accurate in their presentations. I ask because there doesn't seem to be room for karmic balancing or experiencing. Esther has voiced that a 1 year old is responsible for his thoughts and beliefs and might create conditions where he is brutalized or murdered. I can't fit that concept into my thinking. Also they advocated that a person dies of a disease such as cancer because they have faulty beliefs or thinking. Yet Jerry Hicks died of cancer. So, is the message of Law of Attraction basically valid and perhaps human frailty took the messengers off the reservation sort to speak? My own very recent experiences is that the principles helped me attain a higher vibration to deal with an unexpected loss and the grief I felt that was sucking me down.
A. When I tune into this I see that there are three factors that determine what your life experience will be. I'm being shown the three factors are: predetermined fate based on your life path choices, karmatic debt or issues to resolve from current or past lives and your mental intent (Law of Attraction). All elements are important, and free will can lead you off your path, but ultimately fate will bring you back. Out of the three outlined factors, the Law of Attraction (intent you put out along with your perception of your reality) looks like the strongest, most influential piece driving your life.
You can be born into poverty, and led to go down that path. You may have even had wealth in a past life, so this life was set in motion to give you contrast. However, with the proper intent, focus, and GRATITUDE, you can manifest financial wealth and override all those challenges. Not only can you have wealth, but the empowering, positive, humble emphasis on acquiring wealth helps to resolve the karmatic debt. (I hear it is critical to be humble and show gratitude! Thank the Universe, and it will continue to help you.)
I also hear that concise language is essential. Using the previous example to illustrate a point, if you simply put the intent out to "have wealth," when you really want financial freedom, you may end up wealthy in the form of many friends, or a loving family because wealth can mean many different things. If you want "financial independence," state that in clear, concise (and thankful) words.
I'm then reminded of another example. There was a lady who was always tired. She was in the same routine of work, errands and dinner. Things were hectic, and there was never time to sit down. In her frustration she said over and over, "I need a break. Give me a break." Within a few weeks of saying this over and over, she fell, breaking her leg. She did get that break after all, but not in the way she intended.
Then I see a lady plagued with acid reflux. Day after day, night after night, it was the same thing. She was on meds, but still could not seem to get the burn to stop. She then realized with all the political division and disagreements in her family, she constantly told her husband that she "couldn't stomach this any more." When she changed her thought patterns, her symptoms went away.
Always remember words are powerful, and be careful what you wish for because you may just get it.
When I focus on Jerry to understand his death, I am told that occasionally the Law of Attraction doesn't seem to work, but there are much bigger plans in motion. It is true that the Law of Attraction is always at work, BUT if that manifestation alters another persons life path in a way that is not in the overall highest and best good, the Law of Attraction may shift in another direction. In Jerry's situation, I am shown that his passing was necessary for the development of those around him. Something shifted when he passed, making people find strength and independence. Relationships were nurtured and new friends were made. The life paths of the lives he touched needed things to happen the way they did so things could become what they needed to become (even though it was emotional and painful for those close to him.)
In looking at a 1 year old, I can't see where they have the mental capability to form negative intent in such a way that they would bring something horrible unto themselves. At that point in their life they look to be running on karmatic debts and their predetermined path. Once children are old enough to understand their feelings and form intent, they are capable of putting the Law of Attraction to work. The "age" for that is unique for each child, but I cannot see it as an infant or toddler.
And that is all you have for this reading. Thank you. Love and light, Lynn