As humans, our time here on Earth is limited, and we have always revered death and held it sacred by performing certain rituals once one has passed. Many people choose to be cremated, having their remains burned to ash and then spread in a place on Earth that they loved. Others choose the more traditional route of being buried in the ground with a gravemarker.
What many do not know is that the human body actually contains quite a few toxic chemicals and they can be detrimental to the Earth when we start to decompose.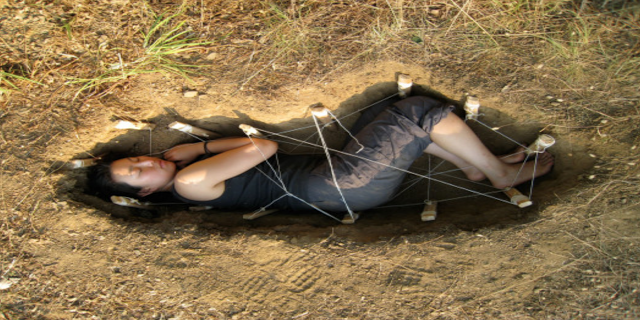 Upon death, all of the pesticides, flame retardants, heavy metals and a slew of other environmental toxins that we've acquired over the course of our lives get released into the Earth. Cremation doesn't help, either, as our bodies produce carcinogens like carbon monoxide, nitrogen oxide, sulfur oxide and even mercury if a person has had any dental work done.
If you're the type of person who would like to leave the Earth a little better off when you depart from this world, do it a favor and grab one of these mushroom burial suits. It might sound like more effort than it's worth, but it's actually quite genius.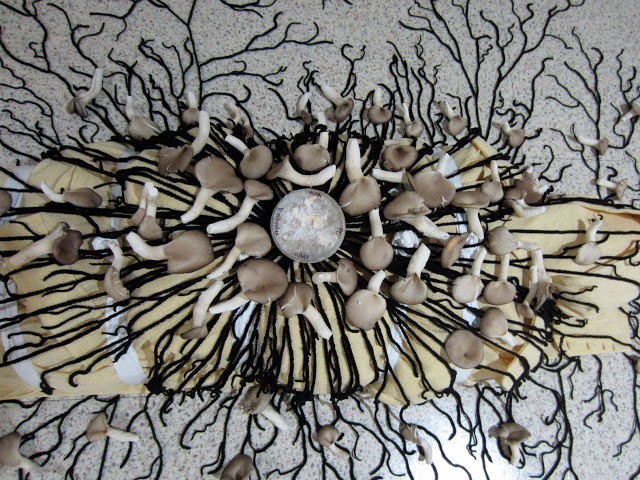 Mushrooms are particularly good at helping speed up the decomposition process while also neutralizing many of the harmful pollutants released by the human body. Basically, your lifeless body becomes a great source of compost.
Dubbed the Infinity Burial Suit, it is made from 100 percent organic cotton and is infused with several mushrooms. It was created by MIT student and visual artist Jae Rhim Lee after she spent almost a decade working to perfect the suit using different strains of fungi.
"We are using two different types of mushrooms ­ edible and mycorrhizal," says Lee on her website. "Edible mushrooms are scientifically proven decomposers. These mushrooms break down material by emitting enzymes. The mycorrhizal mushrooms deliver nutrients to plant roots."
Her suit benefits from mycoremediation, a process that helps break down contaminants.
"These various processes only provide positive benefits that save energy and resources, improve the soil, and enrich plant life," Lee said.
If you're looking to snag one of these for yourself or a loved one, check out Lee's company, Coeio. If you think this might be a great idea for your pets, you're not alone. The company has already started development on a pet-friendly version and will accommodate a wide range of pet sizes.
"The end result is the most dignified and ecological way to say goodbye to your beloved pet," Lee said.
Every Day is Earth Day
Source:
http://feedproxy.google.com/~r/riseearth/KZKa/~3/SGJF8l1kN3o/recycle-your-body-back-to-earth-with.html