I am a mother of four in my mid 30′s and I have been told that I have some psychic abilities, mainly psychometry, paranormal, and lately remote viewing. Things come to me in the form of pictures in my mind, feelings and impressions, and sometimes sounds. I typically get them when asked to focus on specific objects or events. I clear my mind, think of the question or object and this blog is an example of what I get. This blog is a way for me to organize all my thoughts.
Q. Hi Lynn, Could you elaborate on the types of karma spoken by this guru and how each of these types can be removed?
https://www.youtube.com/watch?v=Y8-1LP1db8w
A. I see two sides to karma. In the Universal perspective, karma is karma (not good or bad, positive or negative). In our 3D world, it is seen as good or bad depending on your perception of the experience. In both the Universal and 3D world, the intensity of karma can change (could feel heavy, or maybe just a nudge).
The only way to totally rid yourself of undesirable karma is to process and purge it. If you face the issue (and it can be tough, and may involve being brutally honest with yourself), or even meditate through the emotions, you can free yourself of the karma. If you do not process through it, karma can be passed to your children, or statically stuck to you to experience in a future life.
Q. Hi Lynn, I was wondering if you could talk about alien abduction and more importantly, how to protect (if possible) yourself and family from first encounters and repeat visits. Would crystals, meditation, high vibration, etc help? Gratitude Lynn!!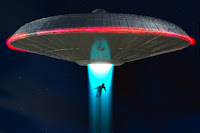 A. Most alien attractions are the result of a DNA attraction between the human and the being. I see humans being made with ET DNA, and some concentrations of the DNA code are more intense, creating a beacon for the ET. Calling upon your guides for protection is the best way to counteract these abductions. Mentally or verbally call them by name, or just say (if you don't know your guide's name) "Guide / Angel of protection, keep me safe and protect me from these other worldly beings." Crystals can strengthen your intent, but your intent is the more important thing.
If they feel persistent, you can also meditate to try to connect with the being and see what they want. Many times you can resolve their questions mentally so the physical connection is not necessary.
Q. Do you see ET interference with chemtrails? Recently I've noticed that the chemtrails in my area only last for a day or 2 and then are completely gone. About a month ago while looking at the trails I noticed white sparkles in the sky that moved in a clockwise circular formation. I tried to take a photo but nothing showed up. Could this have been ETs clearing the trails away?
A. There are two types of ETs. One type is interfering and curious about humans. They want to understand human emotions (the main drive for all the abductions). Emotions can be irrational, and also can lead to empathy. Emotions are viewed as a weakness in the eyes of some ETS, and they want to make sense of it (how they work? where do they come from?).
The other form of ETs are helpful. They do try to guide and protect from above without showing themselves too boldly. I do see this group of ETs trying to help with chemtrails and other harm being done to the earth (they are protecting BOTH the earth and humans).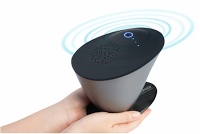 Q. Hi Lynn, I recently learned of a device which seemingly can protect us from our constant bombardment of Electromagnetic Frequencies and Radiation. Could you please tune into this? (I am sure everyone would like to hear). EFR's are blamed for the increase of many diseases and illness.
Many have wondered if there are ways we can naturally reduce our exposure to EFR's. (Our microwaves, laptops, tablets, cellphones). Our lives have been bombarded by 'something' we can't feel and see. These EFR's are detrimental to our health and can inflict: Stress, Headaches, Brain fog, Concentration, Focus, Short term Memory, Depression, Anxiety, Immune system, Autoimmune diseases.
A Russian, Dr. Igor Smirnov, has invented a device that takes away the harmful effects of man-made EMFs and alters their patterns to mimic a more natural EMF 'white noise'. This device is call 'WaveRider', and it uses the exact same noise field technology used by the military. 'WaveRider' can be placed in a corner in our homes and interrupt the harmful radiation coming from EMF's.
A. The first thing I see is do what you can to separate yourself from your devices. Try to create a time of day, or room where you don't have cell phones, tv, etc. You will still get some bombardment, but it is diluted a lot by distance.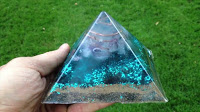 This WaveRider device feels ok, but I see crystals (specifically clear crystal quartz and black tourmaline) placed throughout your home as being more effective. These crystals look to be a good absorber for these harmful vibrations. Organite also looks to be a great deflector of these waves (even better than the WaveRider).
Q. Hello. Something I can't seem to reconcile. If there is no bad, good, or evil (as written in your Lucifer reading), then why do we have karmic debt?
A. I hear to look at karmic debt as a lesson of understanding for ascension. To fully understand and have empathy for a situation, you need to experience all aspects.
Then, I see the example of a homeless person. You may see them, feel bad for them and even have compassion, but until you have been homeless, felt the stares, been hungry and had no where to sleep, you do not know what that feels like. Seeing a situation is not the same as being in that situation.
It is hard to understand that the Universe doesn't put things in categories, but things just "are." We have to see, be and experience all things to truly evolve. Life is learning and expanding through experience.
And that is all I have for this reading. Thank you. Love and light-
Source:
http://psychicfocus.blogspot.com/2017/03/spiritual-mental-and-physical.html