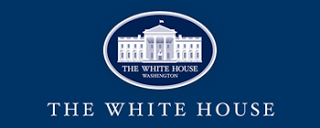 From: The White House
Date: Wed, Mar 8, 2017 at 4:57 PM
Subject: The "Affordable" Care Act is Unaffordable
It's been seven years since Obamacare was passed, and now, more than ever, we are seeing the harmful effects of this disastrous law.
Obamacare has led to higher costs and fewer health insurance options for millions of hard-working Americans. Independent analysis found 41 states faced higher average healthcare deductibles last year, with 17 states facing double-digit rate increases. Nearly one in five Americans have only one insurer offering Obamacare exchange plans.
In just the past year, Obamacare premiums have increased by 25 percent on the typical plan and coverage choices have dropped by 28 percent as insurers have left the market.
Support Repeal and Replacement of Obamacare
GO TO:

https://www.whitehouse.gov/support-repeal-replace-obamacare?utm_source=email&utm_medium=email&utm_content=20170308_HEA_obamacare_repeal&replace-email-1
Things are only getting worse. This past year, nearly 20 million American citizens opted not to get healthcare insurance, with 6.5 million paying the penalty and millions more asking for a hardship exemption from the penalty.
Americans were promised that Obamacare would bring down healthcare costs — that promise was broken. Americans were promised they could keep their healthcare plans under Obamacare – that promise was broken. Americans were promised that Obamacare would not raise taxes on the middle-class – that promise was broken.
The American people want change and President Donald J. Trump promised to repeal and replace this disaster. That is exactly what the President is working with Congress to achieve. Step up and support the repeal and replacement of Obamacare.


Support Repeal and Replacement of Obamacare
GO TO:

https://www.whitehouse.gov/support-repeal-replace-obamacare?utm_source=email&utm_medium=email&utm_content=20170308_HEA_obamacare_repeal&replace-email-1
NESARA- Restore America – Galactic News
Source:
http://nesaranews.blogspot.com/2017/03/support-repeal-and-replacement-of.html