In the absence of federal action, sanctuary jurisdictions remain as a significant public safety problem throughout the country. These policies have resulted in the release of more than 10,000 criminal aliens that ICE was trying to deport, allowing these offenders to remain in the community and commit more crimes. In addition, these policies obstruct vital communication between local and federal law enforcement agencies, and interfere with ICE's ability to enforce immigration laws.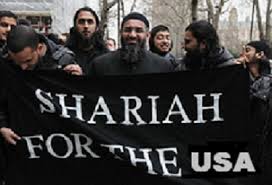 Across the U.S., there are over 300 cities, counties, and states that are considered "Sanctuary Cities". These jurisdictions protect criminal aliens from deportation by refusing to comply with ICE detainers or otherwise impede open communication and information exchanges between their employees or officers and federal immigration agents.
To use this interactive map and read the full article please click here.
---
Testimony of Jessica Vaughan Director of Policy Studies, Center for Immigration Studies United States House Committee on the Judiciary Subcommittee on Immigration and Border Security
July 23, 2015, 10:00 a.m.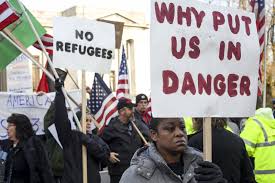 Testimony of Jessica Vaughan – Sanctuary Cities: A Threat to Public Safety
To watch the testimony click here.
To read the full transcript of the testimony click here.

---
Judicial Watch: San Francisco Crime Surge: Homicide Arrests up 55%, Rapes Arrests up 370%.
(Washington, DC) – Judicial Watch announced that it obtained records from the San Francisco County Sheriff's Department revealing that violent crime in the Bay area has skyrocketed since 2011, with the number of arrests for murder up 55%, and the number of arrests for rapes up 370%. Judicial Watch uncovered the numbers through a July 9, 2015, California Public Records Act request that sought the number of arrests for violations of the following crimes between 2011 and 2015.
According to the data provided by the Sheriff's Department, arrests for violations of the most violent of the crimes listed – murder and rape — have soared over the past four years:

---
Invasion USA — 'Astonishing' Crime Stats For Illegal Aliens
Senator Grassley says he's heard from one whistleblower after another inside ICE claiming they're told not to do their job. Grassley reports they're instructed: ignore the laws, just do everything you can to have people that ought to be deported be able to stay in this country.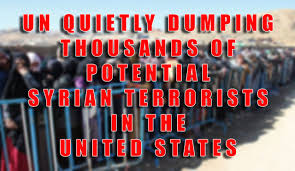 "Full Measure" spoke to an ICE agent, who asked not to be identified for fear of losing his job, who said: "We have to sit back and watch people die. And that's not an exaggeration. We have Kate Steinle that was killed. That happens every day. That's the most horrific thing is to know that you have the ability to prevent this, and the government would rather not offend anybody than keep people from dying."
---
'Sanctuary City' Crime Wave in 43 States
By Paul Bedard, Washington Examiner
Immigration and Customs Enforcement, reacting to congressional fears of a new crime wave from illegal immigrants, has revealed that some 1,800 released by "Sanctuary Cities" last year were charged with 7,500 new crimes, including rape and child sex abuse.
To read the full article click here.
********************************************************
http://whichchildwouldyouchoose.com/sanctuary.html
NESARA- Restore America – Galactic News