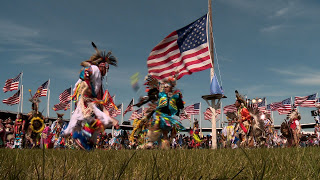 ALERT! WHEN GRANDFATHER SPEAKS, THE WHOLE WORLD LISTENS - ESPECIALLY THE CABAL!
Remember the Dakota Access Pipeline protests and the native Americans attempts to stop its construction?
Well, Grandfather has spoken!
According to a recent statement by Grandfather, the pipeline is to be stopped NOW or there will be NO RV and exchanging!!!!
The pipeline and the oil to be piped through it would profit the cabal, and there is to be NO SUPPORT – FINANCIAL OR OTHERWISE – of the cabal.
Yes, there may be yet another delay for us to exchange our currencies but, more important than our exchanging, shutting down the cabal's North Dakota pipeline project will foil the cabal's expectations to receive the excessive profits from the pipeline that they planned to use to further destroy our nation and to fund their genocide projects worldwide.
TO OUR NATIVE AMERICAN BROTHERS AND SISTERS – THE GREAT SPIRIT IN THE SKY HEARD YOUR PETITIONS AND PRAYERS – AS WELL AS THOSE OF YOUR BROTHERS AND SISTERS HERE IN AMERICA AND WORLDWIDE WHO WERE STANDING WITH YOU – AND HE HAS GIVEN HIS ANSWER! REJOICE!
THANK YOU GRANDFATHER!
NESARA- Restore America – Galactic News
Source:
http://nesaranews.blogspot.com/2017/04/breaking-when-grandfather-speaks.html