I am a mother of four in my mid 30′s and I have been told that I have some psychic abilities, mainly psychometry, paranormal, and lately remote viewing. Things come to me in the form of pictures in my mind, feelings and impressions, and sometimes sounds. I typically get them when asked to focus on specific objects or events. I clear my mind, think of the question or object and this blog is an example of what I get. This blog is a way for me to organize all my thoughts. Q. I'm thinking, is it possible to give a comment or what you see about the upcoming french election, who will win and be next president? How will everything going on in the world impact this election?
The candidates names are the following:
Marine Le Pen

Emmanuelle Macron

Francois Fillon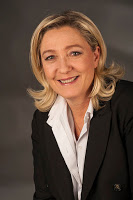 Marine Le Pen
A. I wanted to take a moment to focus on this since I have had a few requests. I will break down each candidate and see what impression I get…

Marine Le Pen: Has a very determined and calculated feel to her (not in a negative way). She does feel like she knows what to do to win (with regards to positioning on issues and concerns). I see her looking at the world, seeing what France needs to do to strengthen their position, and address those concerns. She looks to have a very tactical mind, realizes the importance of certain allies (and has advisers to support her). She also feels to have some kind of experience, confidence and need to prove herself.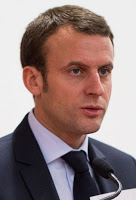 Emmanuelle Macron
Emmanuelle Macron: He feels as though he has won over the lower class (promise of jobs or economy improvements that don't make complete sense??). He looks like he was even more popular in the beginning, but I see that people are starting to recalculate their thoughts. He has a "too good to be true" feel or some kind of lack of trust… (not sure what that is about??). I hear something about people wanting to believe in his promises, but are afraid he won't be able to follow through on what he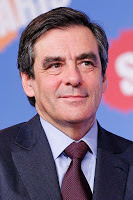 Francois Fillon

Francois Fillon: When I tune into him, I hear that he is lost of lot of trust with the people. i get that France wants fresh ideas and not excuses (did he blame people for something that failed??). I don't see too much with him, and I hear that it is because "there isn't much to see." (?????)


In the end, after looking at these three candidates, Le Pen looks to win. I will say I get a lot of Trump references when I focus on this election (influence, alliance??). It feels as if there is some kind of surprise going to happen that will shock people, and I also see some kind of silent population emerge.

(I am very limited in my knowledge of French politics, so please feel free to fill in the blanks in the comment section. Some symbolic images didn't feel clear, so if you are more familiar and you understand, please share.).

And that is all I have on this reading. Thank you. Love and light-