I am a mother of four in my mid 30′s and I have been told that I have some psychic abilities, mainly psychometry, paranormal, and lately remote viewing. Things come to me in the form of pictures in my mind, feelings and impressions, and sometimes sounds. I typically get them when asked to focus on specific objects or events. I clear my mind, think of the question or object and this blog is an example of what I get. This blog is a way for me to organize all my thoughts.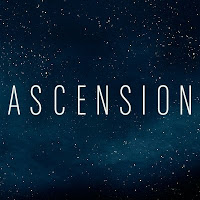 Q. Below is an email newsletter to which I subscribe. It is free. I have been getting these emails for a long time, and I am sure I have read at least a hundred of them by now. They are messages received by a medium from the other side from an entity named Veronica. They are usually positive and upbeat and they give advice about coping with daily life by staying tuned to the positive and higher energies. I am forwarding this one to you because it has a markedly different tone. It feels a little disturbing and I wanted to get your thoughts.
http://www.innerwhispers.net/

"Fear not the new energy as it comes in. Welcome it.​​​​​​​"
~VERONICA

A NEW MESSAGE FROM VERONICA

"For those in the physical, a time of transition moves energetically through the space with vigor. For many it feels uneasy. A sense of imbalance can be terrifying. It is important though to remember that it also signifies improvement in all levels of reality. Steadfast focus within will soften the harshness until the energy settles into a more harmonious moment.




Turn to face whatever your changes that may be manifesting. Realize that evolvement requires courage. Reach deep within while the energy winds of change do their work. You came here to grow. To do so one must be willing to walk through the necessary shifts. There is really no time to lament loss. Often a purge is what's needed to make room for the next level of advancement.




Decide to be a leader. Decide to be an example of braveness that encourages others to do the same. Illuminate your inner light during this ascension so that the way is brighter for all. The darkness can only increase if you let it. Shine beyond the parameters of the current situation. Fear not the new energy as it comes in. Welcome it.




The global transition and all who are in it depend upon those who truly acknowledge the light within. Be one with that light." ~VERONICA
A. I see this as positive and informative. We are all approaching trying times, and as we evolve and shift, we are bombarded with all kinds of energies. They range from high vibrations to lower vibrations. These energies will prepare and strengthen us as we move along our path. Our 3D physical bodies cannot handle a huge wave of energy all at once, so we get a constant bombardment of little waves to prepare us.
I see her saying not to fear the energy, and be prepared because it may not always feel good. I see some (more sensitive people) feeling very tired, foggy or even flu-like. You don't have to enjoy the entirety of the process (especially when it doesn't feel nice), but accept it is happening and will lead to better things. You can purge or clear what feels lower so the higher vibrations are what "stays around." Be open to the shift, and allow the necessary changes so you can embrace your new, higher vibrational reality.
Use the upcoming change as an opportunity to strengthen yourself (mentally, emotionally, spiritually and physically). If you trust in the change, and realize it will be in your highest and best good, it will be an amazing experience.
And that is all I have for this reading. Thank you. Love and light-
Source:
http://psychicfocus.blogspot.com/2017/04/thoughts-on-message-from-veronica.html