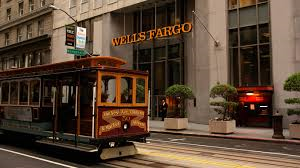 WELLS FARGO CLAWING BACK $75.3 MILLION MORE FROM FORMER EXECUTIVES IN FAKE ACCOUNTS SCANDAL!

Monday, 10-Apr-17
Nathan Bomey, and Kevin McCoy
USA TODAY
Wells Fargo said Monday it is clawing back $75.3 million in additional compensation from top former executives after an internal investigation of the bank's unauthorized accounts scandal found that the ex-leaders acted too slowly to investigate allegations of "improper and unethical behavior" in retail sales practices reaching back more than a decade.

The clawbacks are among the highlights of a report that said aggressive sales practices in the community banking division of Wells Fargo (WFC) for years distorted "culture and management performance" and "created pressure on employees to sell unwanted or unneeded products to customers and, in some cases, to open unauthorized accounts."
Produced by independent board members of the bank along with outside legal investigator, the report blasted Wells Fargo executives for failing to properly investigate the activity, cultivating an atmosphere of unrealistic expectations and hiding information about the extent of the crisis that ultimately led to millions of dollars in fines, plus lawsuits and additional investigations.

Wells Fargo board Chairman Stephen Sanger also acknowledged in a Monday conference call with reporters that board members "could have pushed more forcefully to change leadership at the community bank." "I think we have taken full responsibility to ensure that changes were made to make sure this never happens again," said Sanger.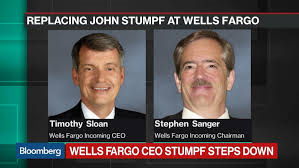 While conceding he could not "promise perfection" in the efforts to regain trust from customers and regulators, Wells Fargo CEO Tim Sloan said "I'm very confident we're on the right track." Roughly 1,000 employees who left the bank for failing to meet sales goals or disagreements over the procedures have been rehired, said Sloan.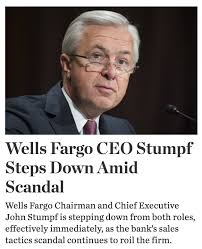 He succeeded former CEO John Stumpf who resigned in October amid the scandal fallout. Stumpf will lose an additional $28 million in compensation beyond the $41 million and 2016 bonus he previously agreed to forgo, the report said. (Our blog was the first to break the news about Stumpf and friends playing the platforms illegally with what was initially thought to be funds to be used for the GCR.)
The report also said the bank has canceled $47.3 million in additional stock options owed to Carrie Tolstedt, who previously headed the community banking division where the scandal erupted. Tolstedt, who previously lost $19 million in compensation, resigned in June. (WOW! You'll probably never be wealthy unless you become a dishonest bankster.)

The report's findings compound the San Francisco-based bank's crisis ahead of an April 25 annual meeting, where board members will stand for re-election. Stockholder advisory group Institutional Shareholder Services last week recommended that Wells Fargo shareholders vote against re-election for 12 of the company's 15 directors. Wells Fargo, which is scheduled to report quarterly earnings on Thursday, last week rejected the ISS recommendation.

Stumpf could not be reached for comment. However, Stumpf "took responsibility" for the improperly aggressive practices, and was "totally cooperative" with investigators, said Stuart Baskin, a Shearman & Sterling law firm partner involved in the bank's internal investigation.

Tolstedt declined to be interviewed on the advice of legal counsel, Baskin said. An attorney for Tolstedt, Enu Mainigi, in a formal statement said: "We strongly disagree with the report and its attempt to lay blame with Ms. Tolstedt. A full and fair examination of the facts will produce a different conclusion."

In all, Wells Fargo has acknowledged it may ??!! have opened up to 2.1 million accounts without customers' permission, along with unwanted credit cards and other financial products.

(Remember folks, China was reported to own the lion's share of WF yet none of the researched info available online even mentions China but instead touts another criminal, Warren Buffet. Reports have also claimed WF to be very wealthy and profitable. Remember, WF was initially slated to handle the GCR exchanges and the establishing of bank accounts for exchangers. You trust China for ANY negotiations or transactions or attempts at 'peace' in the world?)

The sales resulted from community bank managers pressing lower level bank employees to meet aggressive cross-selling targets that for years had made Wells Fargo the envy of the banking industry as the sales boosted the bank's bottom line.

But the sales practices also triggered numerous complaints from employees. Spurred in part by a December 2013 report on the practices by the Los Angeles Times, the Office of the Comptroller of the Currency, the Consumer Financial Protection Bureau and the Los Angeles City Attorney's office hit Wells Fargo with $185 million in fines and penalties last year.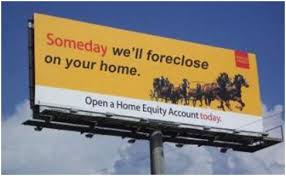 At that time, Wells Fargo acknowledged that an estimated 5,300 employees had been fired as the magnitude of the sales excesses emerged. Many bank workers complained that they had been victimized for acceding to their bosses' sales demands. Tolstedt allegedly "minimized and understated" the problems in a 2015 report to the board, whose members only learned of the extent of the employee firings when regulators penalized Wells Fargo last year.

The bank moved to take action after the penalties, launching its internal probe even as lawsuits mounted and new investigations by the Department of Justice and the Securities and Exchange Commission got under way.

In addition to clawing back compensation from Stumpf and Tolstedt, the bank on Feb. 28 reduced compensation for eight current executives by $32 million, including eliminating 2016 bonuses and halving 2014 performance payouts.

Although the internal report found that Sloan's "direct involvement with sales practice issues was limited," his 2016 bonus and 2014 performance share payouts were reduced as part of the compensation cuts.

Additionally, Wells Fargo in January overhauled its compensation plan to remove financial incentives for aggressive sales of financial products to customers. Four present or former senior managers were fired the following month for their alleged involvement in the scandal. On Monday, Sanger said no additional firings or compensation clawbacks are planned.

As part of the investigation, Shearman & Sterling conducted 100 interviews with current and past workers, reviewed more than 35 million documents and coordinated with FTI Consulting to conduct forensic analysis of the bank's digital archives.
Wells has previously acknowledged that aggressive sales incentives and pressure prompted many frontline bank employees to open fake accounts to meet their goals. The report focused on that issue at length, blaming senior executives for tolerating "low-quality accounts" and failing to terminate the people responsible for them.
The internal report singled out Tolstedt for allegedly having been "insular and defensive" and having "effectively challenged and resisted scrutiny from within and outside" her community banking division.

The report also said Stumpf downplayed problems and failed to investigate the allegedly unethical activity when the possibility of problems came to his attention. "Stumpf's long-standing working relationship with Tolstedt influenced his judgment," leading him to stand by her even though "he was aware that many doubted that she remained the right person" to continue leading the division involved in the scandal, the report concluded.
When an internal investigation launched after
the Los Angeles Times report revealed that about 1% of Wells Fargo employees were fired annually for sales integrity violations, Stumpf and Tolstedt "received the figure positively," according to the bank's internal probe.

"Stumpf was by nature an optimistic executive who refused to believe that the sales model was seriously impaired," the report said. "His reaction invariably was that a few bad employees were causing issues, but that the overwhelming majority of employees were behaving properly. He was too late and too slow to call for inspection of or critical challenge to the basic business model." (Gee, could it also be that he was making too much money playing the platforms to risk losing all that 'free' profit to his bank accounts?! Just a thought.)

While the report tried to close a chapter on major parts of the scandal, at least one issue remains. Shearman & Sterling investigators have not identified a pattern of retaliation against Wells Fargo employees who complained about the sales practices. But interviews and record-checking involving potential whistleblowers are continuing, the report said.
USA TODAY reporters Nathan Bomey and Kevin McCoy

Related:

NESARA- Restore America – Galactic News
Source:
http://nesaranews.blogspot.com/2017/04/wells-fargo-in-trouble-again-clawing.html