Story Views


Now:
Last Hour:
Last 24 Hours:
Total:
Teenager Finds Giant Mystery Cat Paw Print In Australia (Photo)
Tuesday, April 11, 2017 12:07
% of readers think this story is Fact. Add your two cents.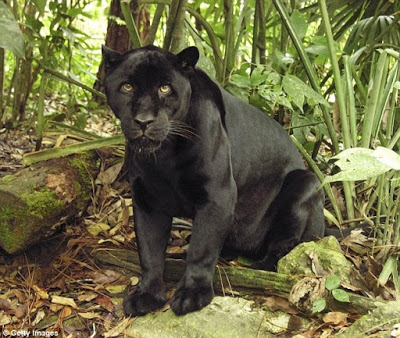 A 16 year old boy found a large paw print that he believes belongs to a black panther. He took a cast of the track to provide proof of his findings. Black panthers have been spotted hundreds of times over the years, but Australian officials claim there are no large cats in Australia.
A teenage boy who stumbled on a huge paw print in the mud believes he may have found proof the elusive Australian black panther exists.

Jack Tessier, 16, who found the print while four-wheel driving in Wyee, a suburb of NSW's Lake Macquarie, was so convinced of his bizarre find that he took a plaster cast impression of the print.

'I was shocked to come across it,' he told the Newcastle Herald.

'I strongly believe the area has all a panther needs to survive.'

Mr Tessier's Facebook page reveals a keen interest in 'cryptozoology' – the study of 'hidden' animals which are not said to exist due to lack of evidence.

One uploaded photo on his page is dedicated to 'The International Organisations of Cryptozoology,' while another photo reads 'Bigfoot Patrol: Yowie Division.'

Jack's father Glenn said it would be interesting to find out just what animal the footprint had come from.

'As far as the panther goes, I'm not a 100 per cent believer but I'm not going to discount it,' he said.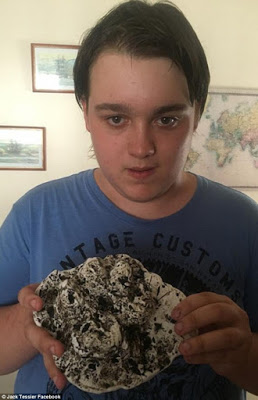 Check out more contributions by Jeffery Pritchett ranging from UFO to Bigfoot to Paranormal to Prophecy