Heartful Musings-Love Art Inspiration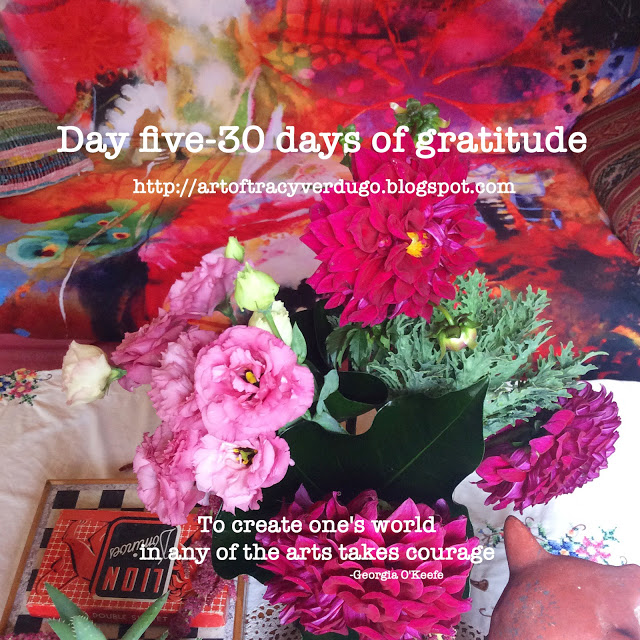 Today Facebook reminded me that it has been exactly five years since I took the giant leap towards quitting my day job as a teachers aide in Special Ed and transitioning from a small town after school art class teacher to teaching my workshops and retreats all over this gorgeous world!
I am over the moon grateful for this and still pinch myself regularly to make sure that its real!
On this weekend five years ago I taught my very first Paint Mojo workshop!!!
A small group of us gathered in a local barn to paint, explore and share stories. It was low key, I was super nervous and not really sure of myself but I gave the best that I had at the time.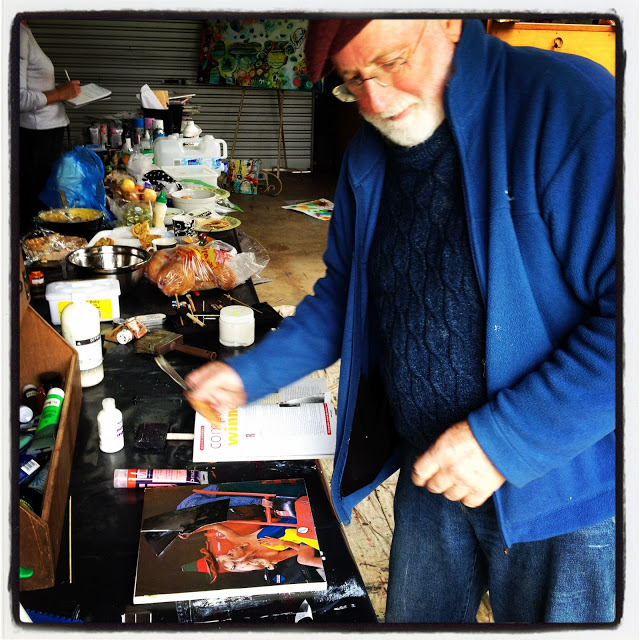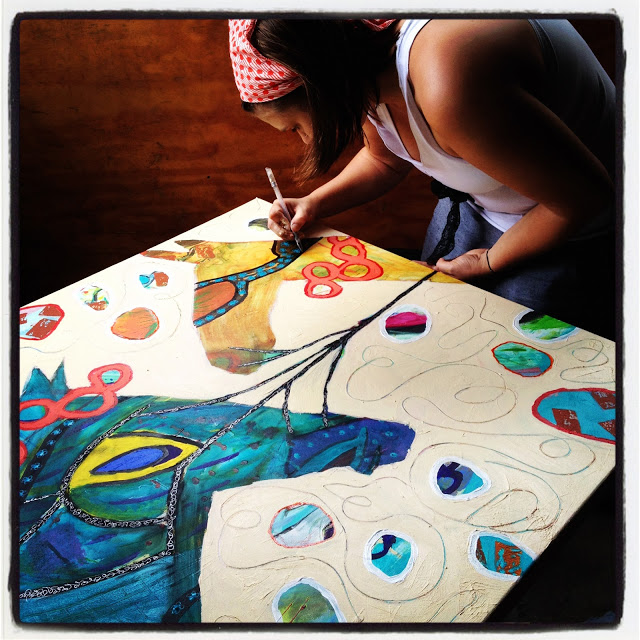 Since then I have taught over 100 in person workshops around this beautiful planet, the best part of which has been meeting, communing and creating with so many gorgeous, amazing and inspiring souls!!
My heart is so full when I think about each and every one of you and how far we have come together and how much amazingness that is still to come!
Which makes this the perfect day to CELEBRATE with a very SPECIAL OFFER!
Tomorrow I will launch a once in a lifetime offer to join my internationally acclaimed PAINT MOJO ecourse for just $99.00!!
This will be a self paced version and the best news is that you will be able to download it all!!
Six weeks of video tutorials from this acclaimed course, and all yours to learn from at your leisure AND keep forever!!
All of this for just $99 instead of the normal price of $249!!
I told you I was celebrating!! 🎊🎊🎊
More than 1500 students have now experienced my Paint Mojo ecourse and many have told me it has been life changing!
To show my gratitude to my Mojo tribe I am extending this offer
FOR FREE to EVERY ONE
who has registered for Paint Mojo the ecourse since it began in 2014
(All alumnis will receive an email with log in details tomorrow)
Please make sure you sign up for my newsletter here so you don't miss the news on this celebratory offer! If you already receive my newsletters, watch your inbox. This will be a limited time offer. 🎨🎊
GIVEAWAY!!!!
AND because I'm feeling generous I am giving away 5 spots in Paint Mojo, one for each year of biz to five lucky winners who leave me a comment below.
Just tell me something you are grateful for today and you'll be in the draw!!
Let me know if you share on FB and other social media platforms for more chances to win!!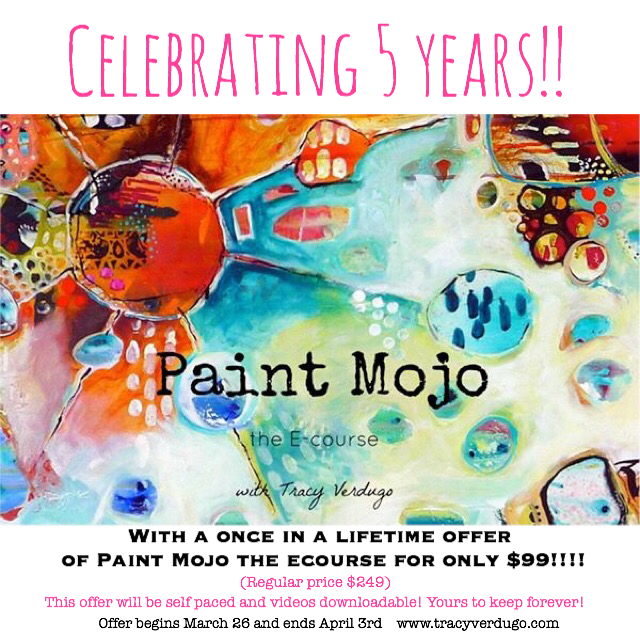 One last little gift before I go, another trip down memory lane to a sunny day in my garden and the very first art video I made back in 2012!
PS don't forget to leave your email with your comment so I can find you if you are a winner!!
Lots of love Tracy xoxo

Bonus inky video! from Tracy Verdugo on Vimeo.
Source:
http://artoftracyverdugo.blogspot.com/2017/03/thirty-day-gratitude-check-in-day-five.html