An Exclusive You Have To See: The Last Frontier of Free Press Is Here! No More Censorship, Unlike YouTube and Others!
If you are unfamiliar with numbers and Numerology and would like to learn about it, then this article is for you. I stumbled upon Numerology some years ago, and at first was very skeptical.
Then after figuring out my lucky days and paying attention over the years, the 11th always seems to shine the brightest of my 3 lucky days each month, according to Numerology, my lucky number is 2, as it's my Birthday. I always have the best luck on and win the most money on the 11th though, 1+1=2. Whether an occasional Casino trip to Atlantic City, or a trip to a lottery agent. I believe there is something to it, especially when lucky days are involved! I save money and only bet/gamble on the 11th now usually. Two first spin $800 dollar jackpots on the 11th, and to walk by a different machine some time later with an 11 dollar ticket sticking out, just waiting for me, I had to laugh, and I did, as I collected my gift of 11 bucks and walked away, as now I'm a believer ever since?!! The most I ever won on lotto was on the 11th also, won $511.
I just learned why, the number 11 is one of the master numbers in Numerology, so is 22 and 33.
In the below article you will learn about Numbers and Numerology, and discover your personal year number, and life path number, plus more. With included article links it will help you understand it, and get you on your way to figuring it all out, if you so desire to.
It's a known fact the Elite like to use Numerology, as they understand it's power.
Hillary Clinton's number for this year is a 9, the number 9 is associated with beginnings and ends, lets hope it's Hillary's End! Her rear end behind bars!
What lies ahead for YOU in the coming year?
You can calculate your personal year number using this formula:
First, reduce the month and day of your birth, to a single digit.
For example if your birthday is 3rd July (3/7), add 3 + 7 to get 10, then add the 1 and the 0 to get 1.
Now add this birthday number 1 to the 2016 year number 9 and you get 10.
Add the 1 to the 0 and you get the single digit 1
(The year ahead, 2016, is 9. 2+0+1+6).
Now click on the appropriate number below: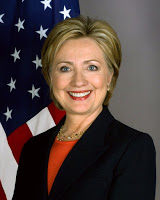 Hilary Clinton was born on 26 October, and so her birthday number is 9 (2+6+10 which becomes 9).
Add 9 to the 2016 year number 9 and you get 18 which becomes 9.
So, Hillary "this is a year of completions, ending…
"This should be a time when you become more involved with other people…
"You may also become aware of a lure to commune with nature, as escapist desires become much stronger than in the past.
"A lot of things that you have been working for should come to completion during this year, and you will tend to clear the deck for the beginning of a new nine year cycle."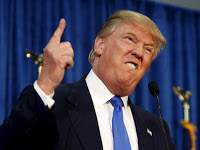 Donald Trump's number for the coming year is 2.
So, Donald, 2016 "is a wait and see time; a year when you will find yourself in the background…
"This is not a time to force the issue and try to move forward…
"Aggressiveness will cause problems now…"
Marco Rubio
's number for the coming year is 6.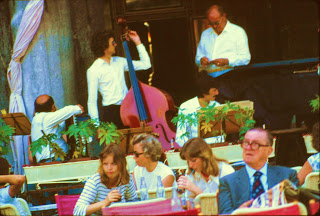 There is a belief that numbers can give us clues as to how we should lead our lives.
There is a belief that Numerology points to 'life' having a meaning and purpose.
Some people believe that each number has a unique energy.
Western numerology was invented by the Greek philosopher and mathematician Pythagoras.
Pythagoras discovered connections between music and numbers.
St. Augustine of Hippo (354–430) wrote that "Numbers are the Universal language offered by the deity to humans as confirmation of the truth."
According to most Numerologists:
Everything can be expressed in numbers.
Numbers correspond to vibrations.
(Quantum Physics teaches that everything is vibrating energy.)
Your 'Life Path Number' is connected to your birth date.
How do you find your Life Path Number?
If you were born born on October 11, 1969, your life path number is 1.
Add up the numbers 10,11 and 1969 = 28.
Add 2 to 8 = 10
Add 1 and 0 = 1.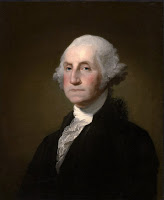 George Washington and Dick Cheney – Life Path Mumber – 1
You do have Free Will.
So, the number 1 means you can, if you choose, be:
A tolerant and patient leader who is pioneering, courageous, innovative, self-motivated and determined.
But, the number 1 also means you can, if you choose, be:
A leader who is Impatient, Intolerant, Controlling, Competitive and Aggressive.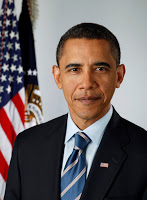 Obama and Tony Blair – Life path Number – 2
If your Life Path Number is 2
You can choose to be a 'healer' who is intuitive, loving, supportive and understanding.
Or, you can choose to be moody, hypersensitive, insecure, jealous and indecisive.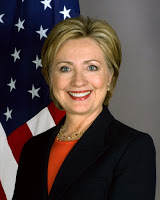 Hilary Clinton – Life Path Number – 3
If your Life Path Number is 3
You can choose to be an 'entertainer' who is humorous, imaginative, creative, friendly and charismatic
Or, you can choose to be an 'entertainer' who has scattered thinking and who is attention-seeking, gossipy, melodramatic and too critical of people.
Bill Gates is Life Path 4
If your Life Path Number is 4
You can choose to be a high quality worker/manager/builder/planner/policeman who is hard-working, organised, responsible and focused.
Or, you can choose to be a worker/manager who is inflexible, intolerant, pessimistic, stubborn, and narrow-minded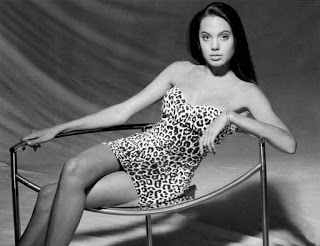 Angelina Jolie – Life Path 5.
If your Life Path Number is 5
You can be an adventurer who is resourceful, multi-talented, adaptable, charismatic and a good communicator.
Or, you can be an adventurer who is unfocused, intolerant, addictive, melodramatic and changeable.