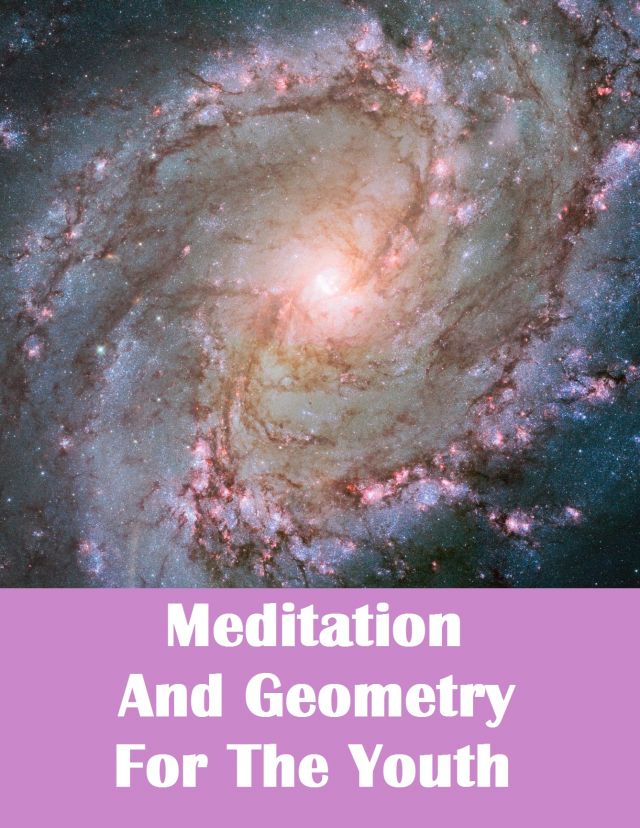 Meditation And Geometry For The Youth
"Learn how to see. Realize that everything connects to everything else." ~Leonardo Da Vinci
If our consciousness is well and our body unwell, we might still be joyful and productive. If our consciousness is unwell and our body well, we might fall apart, becoming destructive both internally and externally. Meditation enhances our consciousness, and in doing so our ability to gain and maintain control over self, wellness and capability to accomplish in a productive manner.
The word consciousness is used to illustrate our deep thinking and feeling. I like to say that consciousness is the awareness of awareness. My inspiration for writing Meditation and Geometry For The Youth comes from numerous thoughts and experiences.
My overall intention for the book is to further the understanding of meditation and in the lessons provided through geometry, it makes the perfect book for young people, but in its simplicity is not limited to young people only. The main reason I wrote is because I realized how lacking meditation instruction is, and how much it can help individuals. If there is one thing that can help individuals be joyful and productive it is meditation. Contrasting the lacking availability of instruction with the immense importance of meditation inspired me to write Meditation and Geometry for The Youth.
My main reason for writing this is that meditation can help individuals and few people are promoting it generally, and even less so among the youth. My second reason for writing Meditation and Geometry for The Youth stems from a conversation I had with a meditation teacher, or guru.
Long story short, I was facing a problem and was upset over it, and moreover I thought it was the biggest problem in the world. What the problem was is not important. The conversation went like this:
"I have been thinking a lot about the world and all the people," I said. "I have been thinking about the problems in my life, and the lives all the people in the whole world, and I think I understand the biggest problem in the world. And I think if we could address just this one issue, the world's problems would all be solved" I thought I knew. I felt at the time that if this one problem could just be solved, everything else would be OK.
Have you ever felt that way? Have you ever felt that if you had just one thing, or if things were different in just one way, than all else would perfectly fall into place?"
I continued to tell the teacher what the problem was, which really is now quite inconsequential to the story. And the teacher laughed. As huge a global issue as it was, the problem might as well have been a small personal one.
"This problem you describe is a very serious one. And all the other problems of the world are serious too, those which are connected and those which are disconnected to this problem you describe. But what is an even bigger problem is the mess from where that problem comes from. The greatest problem in the world, no matter what anyone says, the problem from which all the other problems originate from, is the problem of our lacking consciousness and our unwell consciousness."
I was struck. I felt silly. He of course was right. All the problems of the world, and all the problems of your world, all stem from our unwell consciousness. A strong and steady consciousness solves problems and does not create them in the first place. A healthy consciousness does not react in a creates problems, but responds…consciously.
I wrote Meditation and Geometry for The Youth as a way to teach young people, and all people for that matter, simple meditation concepts along with simple geometry concepts. The physical lessons of geometry balance the meditation lessons, enhancing the capability of people, young and less young alike, to gain higher comprehension of the physical world, and the world of consciousness.
Geometry helps us understand the physical world around us. Meditation helps us understand the intangible world within us. The benefits of understanding the outside world are stupendous, and the benefits of understanding the inside world are limitless. Both subjects are perceived as complex and not something we would use. I hope this book might change that perception for both geometry and meditation are actually very simple and helpful.
When we are faced with problems great and small it is our response to them which makes them more insurmountable, and sometimes our responses which create problems in the first place. Most often enough our problems originate in our consciousness, and enhanced comprehension makes situations less problematic for we can respond more appropriately. I know of no subject which enhances comprehension better than geometry, and no practice that does so better than meditation.
Most people learn geometry because they have to, but those same people will refuse to practice meditation because they are "busy." This excuse sometimes works for some things, but not concerning meditation. You see meditation does not take time, meditation makes time. Meditation enables us to learn, and accomplish quicker, and promotes a quality of being that helps us deal with the world with ease. It promotes relaxation, longevity and fortitude, so we live longer and need less sleep. So no matter how long you meditate, meditation doesn't take time, it makes time.
Ethan Indigo Smith also penned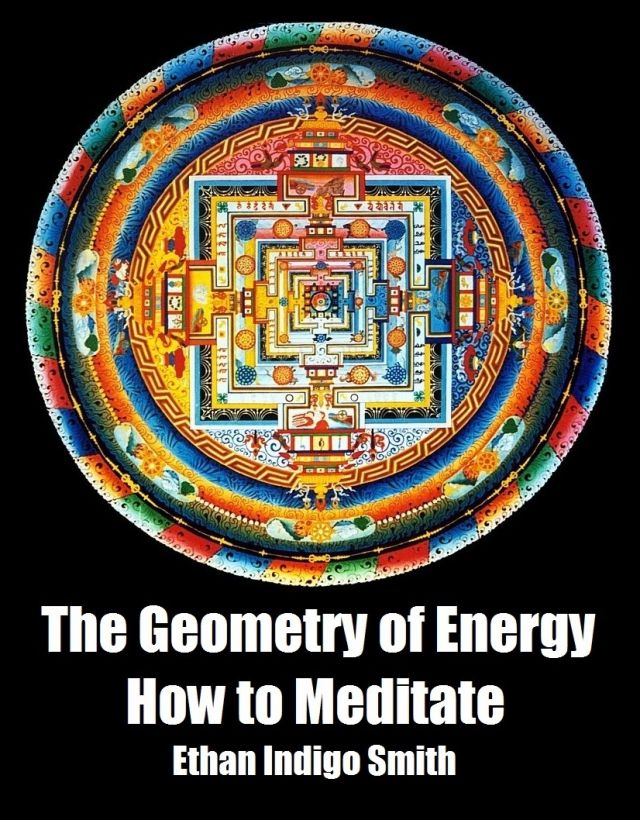 The Geometry of Energy explores meditation and meditative energies through the sacred four dimensions of geometry. Simple and profound, it is an empowering four-step meditation designed to lead to individuation, self-development, an enhanced understanding of energy, and psychological and spiritual cleansing.
The Geometry Of Energy: How To Meditate is available here on Amazon.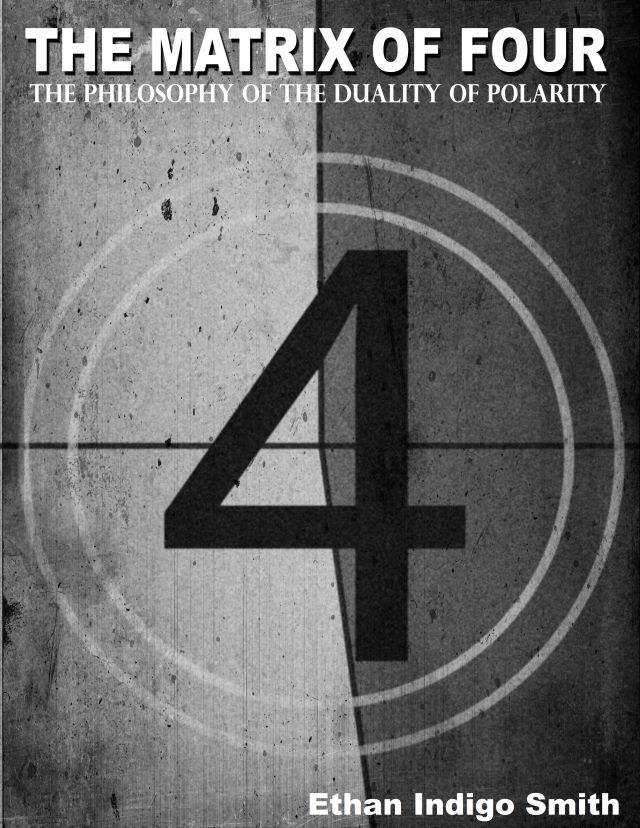 Matrix of Four: the Philosophy of the Duality of Polarity is an exploration of our consciousness, and presents a formula to develop our consciousness and surpass the limitations of traditional political and social constructs. In this work, Ethan relates and explains correlations between the four seasons, the Om, and a myriad of esoteric and exoteric ideas on consciousness to inspire creative thinking and being. He also explores mathematical and philosophical concepts to engage a higher thinking and being, verified using universality and human traditions beginning with the four operations of arithmetic, referencing the four archetypal characters in Plato's The Allegory of the Cave, and much more.
Matrix of Four: the Philosophy of the Duality of Polarity is available here on Amazon.
Activist, author and Tai Chi teacher Ethan Indigo Smith was born on a farm in Maine and lived in Manhattan for a number of years before migrating west to California. Guided by a keen sense of integrity and humanity, Ethan's work is both deeply connected and extremely insightful, blending philosophy, politics, activism, spirituality, meditation and a unique sense of humour.