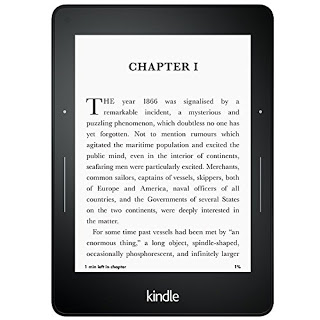 My Kindle Voyage arrived on a day when Houston had 4 tornadoes touchdown. Unlike the Dallas area, this is not common occurrence here. Tons of rain, wind, and, of course, a power outage that lasted from before noon Wednesday to the wee hours of Thursday morning. As my daughter says, "Good times."
I picked it up from the package locker and forgot about it since I left home early Thursday morning. Finally home again, I plugged it in and charged it.
My Thoughts
I'm so used to the Kindle 3G keyboard that I've had since early 2010, that it took a while to get used to it. With my old Kindle, I could open the Kindle Store at any time, anywhere, and download books.
With the Voyage, since I opted for the WiFi version only, I have to remember to have books downloaded to the device before I leave home. (I try to avoid pubic WiFi since there are so many ways hackers can mess up your devices. Don't know if they can infect a Kindle–probably not at this point–but I try to practice safe WiFi and just avoid the public ones.)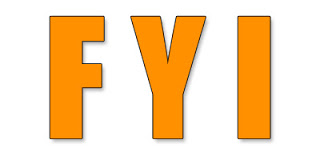 The reading screen on the Voyage is almost the same size as my old Kindle. What's missing is the keyboard and the slightly larger frame surrounding the screen. Personally, I like the larger frame because I can easily hold the older Kindles.
With the Voyage, you have about a half inch spaced around the screen with which to hold it. That actually ends up making my hand tired because I used to read in bed and just prop the Kindle on a pillow so I didn't have to hold it.
Also with the older Kindle your library was displayed and all your books were in it either listed individually or in Collections you set up. If you deleted a book from your device, you could just go to Archived Items and quickly download it again.

With Voyage, everything is in the Cloud. If you suddenly want to check something in another book or just switch books, you have to take time to download the new one from the Cloud. How fast it downloads depends on the WiFi speed.
Another thing about the Voyage is that the display is "busy." I actually just like a list of my books. I don't want to see covers of other books that they're pushing. Again, I wasn't thinking. I believe I ended up with the Voyage with special offers so be careful what you order. I also don't like being prompted continuously to post a review, go to Goodreads, tell my friends about, Like it on FB, etc. I do all that anyway, but I don't want the Kindle proclaiming it at every opportunity. You can turn most of that off in Settings but not all of it. I just find it intrusive and annoying.
The battery life is supposedly much longer than on the Kindle, but the caveat is that you must turn the WiFi off or the battery drains as fast as any device connected to WiFi. I finally remembered to put it in Airplane Mode.
Oh, and I decided to get the Voyage because it has PagePress, buttons to navigate through the book. I read fast and get tired of swiping. Plus, I hate touchscreens. I think I'm just not touchscreen coordinated. I didn't realize that everything else about the Voyage is accessed via touchscreen. I guess I thought there would be a navigation button to scroll up and down lists of books. There isn't so beware of possibly buying something you didn't intend if your finger strays.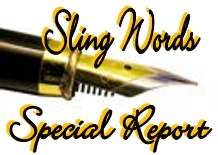 In Summation: Pros
1. Smaller so will fit easily into all purses, maybe the back pocket of jeans, etc.
2. Built-in light.
3. Longer battery charge if you turn the WiFi off.
4. PagePress buttons to navigate through a book.
I wish I could think of some other pros toward this purchase, but at this time, I simply can't.
In Summation: Cons
1. Harder to hold without getting your fingers on the screen.
2. Display is busy with too many things on the screen.
3. No navigation button for selecting books. Touchscreen only for all other functions.
4. Intrusive announcements and exhortations from Amazon.
5. Must remember to download when you have secure WiFi.
6. Much more expensive.
Takeaway Truth
I guess the bottom line is I wish I'd bought a Kindle Paperwhite with 3G which has the built in light. I think I would have liked it better and could have saved myself a lot of money.