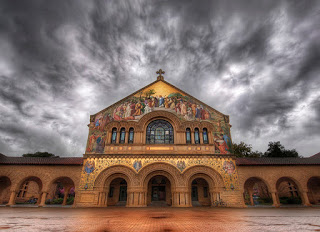 Call for Papers
The Liturgy and Post-Modernity
2017 Annual Conference of the Society for Catholic Liturgy http://liturgysociety.org/
The Cathedral Basilica of Saints Peter and Paul
and the Archdiocesan Pastoral Center
Philadelphia, Pennsylvania
September 28-30, 2017
With post-modernity, reality and truth, beyond individual preference, do not have a defining source. In fact, relativism and individualism are radicalized to the point of enshrining plurality, diversity and tolerance. The celebration of the sacred liturgy as the primary expression of God's truth and revelation for reflection and living the Christian life must negotiate post-modernity without forfeiting its nature and purpose. The 2017 Conference of the Society for Catholic Liturgy will occasion academic and pastoral presentations on the topic of the liturgy and post-modernity.
You are invited to submit a paper proposal for a presentation at the 2017 Annual Conference on the topic of the Liturgy and Post-Modernity in terms of:
an understanding of the sacred liturgy itself,
the celebration of the sacred liturgy,
instruction on the sacred liturgy,
participation in the sacred liturgy,
preaching during the sacred liturgy,
the celebration of the sacraments, especially the Eucharist,
the Liturgy of the Hours and liturgical prayer,
liturgical time and the memory of Mary and the saints,
liturgical music,
liturgical art and architecture,
the sacred liturgy and the Christian life,
the sacred liturgy and tradition,
the sacred liturgy and ecumenism.
Other proposals will be considered, but primary consideration will be given to proposals that are related to the theme, liturgy and post-modernity.
Paper proposals of approximately 250 words should be emailed to [email protected] or mailed to Reverend Gerald Dennis Gill, SCL Conference Coordinator, Office for Divine Worship, 222 North Seventeenth Street, Philadelphia, PA 19103. Proposals must be received by Friday, May 5, 2017.
Presentations will be 45 minutes in length, followed by 15 minutes of discussion. Papers presented will be considered for publication in Antiphon. Presenters must register for the full conference and will be responsible for their own expenses.
Photo of the Stanford Memorial Church by Trey Ratcliff.