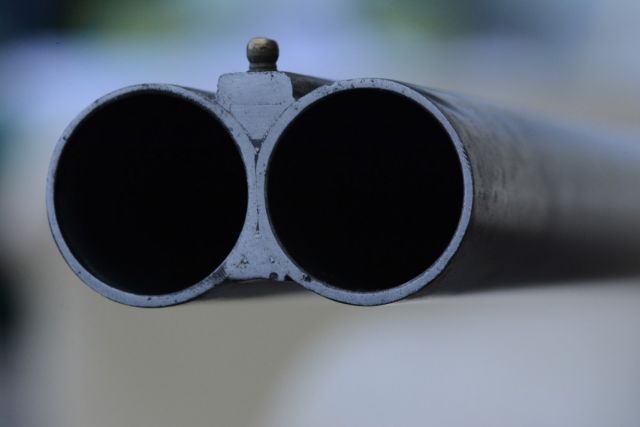 By Caleb Stephen, Intellihub News
Could a hidden tunnel really exist under this man's Texas home?
(INTELLIHUB) — Starting with a little backstory — it is believed that underground tunnels are used for top secret military and intelligence purposes as well as drug smuggling, human trafficking, and even prison breaks.
Underground tunnels are certainly not a new thing and can commonly be associated with Mexican drug cartels, top secret military installations and most notably the Viet Cong's Ho Chi Minh trail during the Vietnam War which still exists to this day.
In 2014 Intellihub's editor-in-chief Shepard Ambellas reported on a major network of large underground tunnels large enough to house a military base located at Colorado's Denver Airport. Shep went to the location at Denver International Airport (DIA) with a production crew for a week to document some of what's going on at DIA for the Travel Channel series America Declassified — all the while being watched closely by the Denver Airport Commission as Shep and the crew scoured the airport grounds. Then few years after the intense investigation Shep came forth with the real story in an article titled "What really happened when Intellihub's Shepard Ambellas went to investigate the Denver International Airport — and what he found" and let the cat out of the bag for good.
On a smaller scale, I recently received some never before seen information from a Texas man named Buddy Wayne Webb who has a truly chilling story to tell. It's an account of attempted murder laced with stories of prostitution rings, human trafficking networks and the involvement of "upper-level police."
And although the information seems hard to believe, Webb has meticulously and extensively documented this evidence on his YouTube channel over a 4-year period of recording phone calls and capturing footage of suspicious activities in and around his Texas home.
In 2008 as a 25-year-old major gas company employee Webb was transferred to Midland and bought a home where the young previous homeowner had only just died a couple of weeks prior. This home is situated behind a Home Depot, real close to a secluded truck unloading lane.
As many of you would know, this is the hometown of former president and first lady George W. and Laura Bush. And as many of you also know Texas is also a state that has about 313,000 human trafficking victims according to a recent study.
In January 2012 Webb reported a suspected smuggling tunnel to the El Paso and Midland Drug Enforcement Agency (DEA) who didn't seem to be very interested in hearing about it and in fact didn't even bother to come out to investigate it.
Webb's first call to the police for a burglary was in November 2010 and his first call for suspicion of someone in his attic was in January 2011. Over time Webb claims that the repeated burglaries to his home continued, so Webb wound up calling the police several times, along with the Texas Rangers, and the FBI before finally reporting a suspected smuggling tunnel to the El Paso and Midland DEA in January 2012.
"I was suspecting it went 50 feet over to the secluded trucking lane and not to Mexico which is 100 miles away," Webb said
Two weeks later, Webb was shot in his home from the ground. In other words, a person under the floor in his own home shot him, claims Webb. He also claims the home phone lines were cut and his mobile phone was stolen, like a script out of a cheesy old horror movie.
CCTV shows Webb crawling out of his home after being shot. In the video, you will notice that Webb's 4×4 is parked outside the house and has its headlights turned on. When Webb crawls out about halfway onto the walkway which is outside of the house and it's at that point he says he was screaming for help. Then the lights appear to go out.
"I'm in the hospital 8 days where they cut off the back of my foot so I'm now disabled and this ended a 28-year career. I worked in IT. When I get out of the hospital, I find out that the police are calling me crazy and saying that I shot myself," Webb said.
As one private investigator said, whoever was trying to kill Webb was also trying to steal his vehicle.
Webb insists: "There is proof…that I wasn't shot with my own gun such as the size of the pellets from my gun won't match the size of the pellets from my ammo. No empty shotgun shell was found, as would be expected. There isn't enough physical room to be shot by a 48-inch long shotgun in this space, and the surgeon stated a large amount of plastic was removed with the pellets, which isn't consistent with my ammo."
Webb says that while he was in hospital receiving treatment for the gunshot wound to one of his feet, a group of mostly secret police was caught on camera sneaking into his house, stealing evidence and staging the crime scene of what he calls a "murder attempt".
They got caught on a security camera which they had attempted to disable but had failed. No police report exists and it's clear this was no accident. According to him, they were busted covering up a capital crime.
He said since that incident he has had a half dozen people tell him that an underground facility is located within half a block from his home. One person said that this facility presumably cost "millions" of dollars to build and "these people" wouldn't want to give it up.
"I was told in so many words that a lot of people were there when I was shot and whatever they were doing would ruin their lives. I suspect it had something bad to do with children," Webb said.
"I found out that the brother in law of US Congressman Mike Conaway used to live across the street from this home which is in the 1/2 block range. I spoke with the Congressman who sent me to the US Inspector General Horowitz tha ignored over ten communication attempts," he said.
What's even more chilling is that Webb says that he was recently told by a freemason that four people had been murdered/died in his home before he moved in. He claims to have found evidence which suggests the last homeowner, Mike Lawhon was murdered.
"I figured out and proved that my X-RAYS had been falsified at the hospital and they tried to get me to agree to allow them to cut off the evidence, my leg. Proof of this is posted in public and been submitted to the TMB and FBI."
"Earlier this year, I sent a packet of information to the FBI via registered mail and an agent called me on the phone and then told me that he was going to shred this evidence. I secretly recorded this and posted it my Youtube channel."