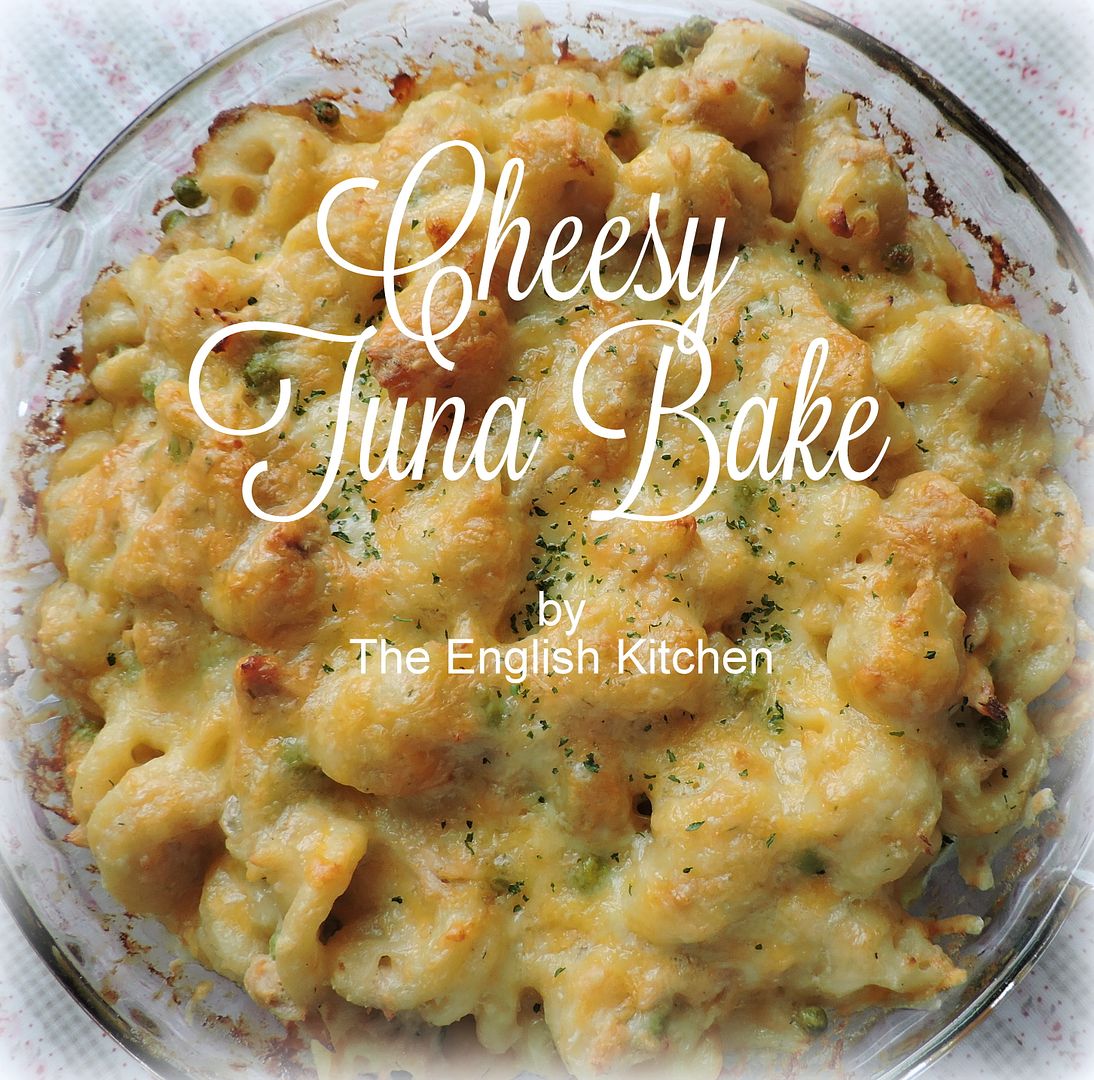 The Toddster is always after me to cook using things that we have in our store cupboard. He is always complaining about how much we have stored. It is useless for me to explain to him that your cupboards may be full, but in a lot of cases they are full of ingredients that you put together with other things to make a meal . . .
For example. I may have six jars of various different olives in my store cupboard, but we are not going to sit down and eat a jar of olives for supper . . . know what I mean? It's the same with a tin of tomatoes, or tinned corned beef, tuna, etc. You can use them for parts of a meal, but you will still have to go out and buy fresh ingredients to put with them.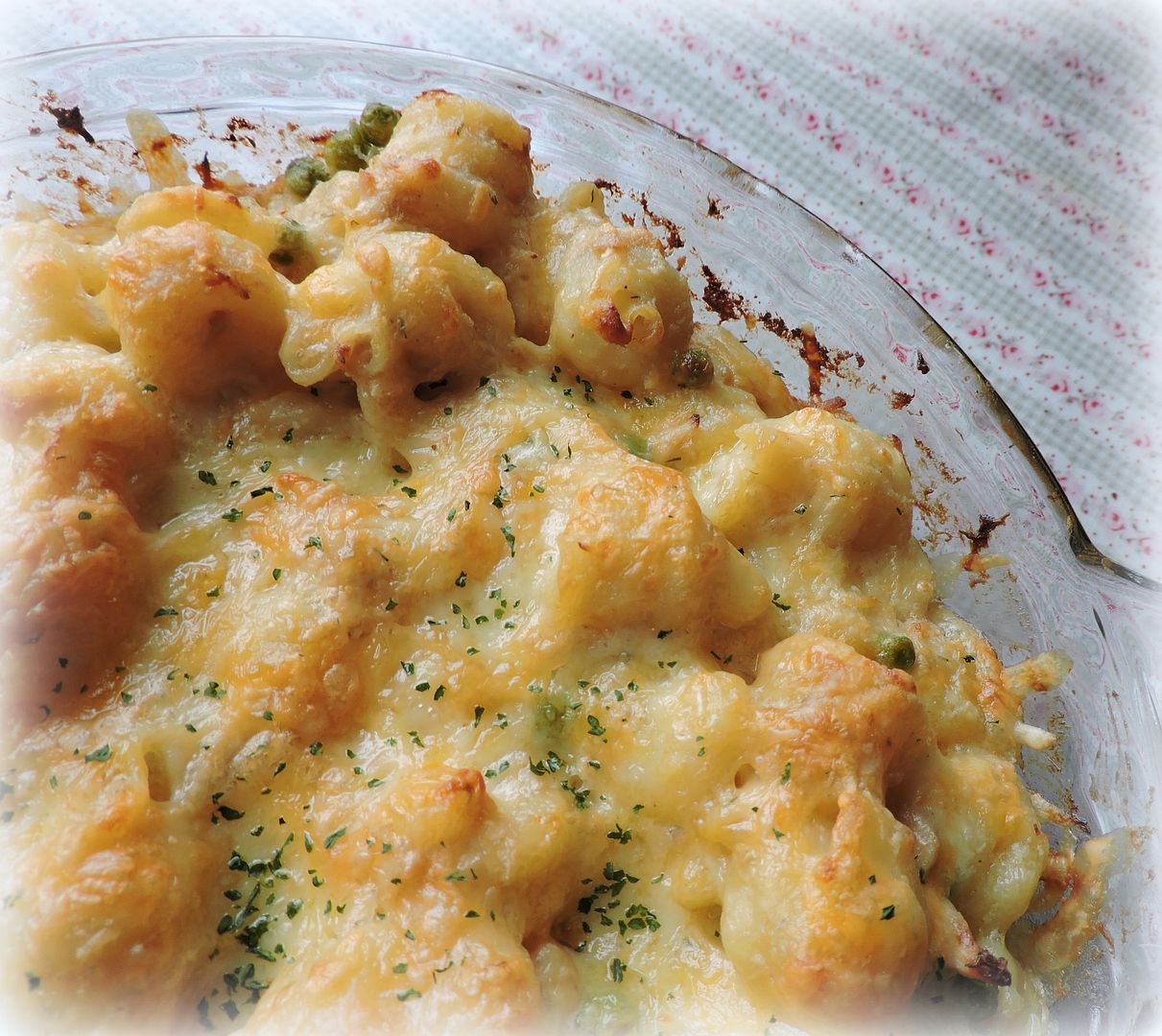 He might be happy sitting down to a supper which consists of a tin of spam, a tin of new potatoes and a tin of green beans . . . but it's not gonna happen if I have anything to say about it! To me a store cupboard meal is like the one I am showing you here today. I have used a tin of tuna from my store cupboard . . . a package of pasta from my cupboard . . . two economical ingredients to have stored in the house . . . and some mayonnaise and Dijon mustard which I pretty much always have in the house.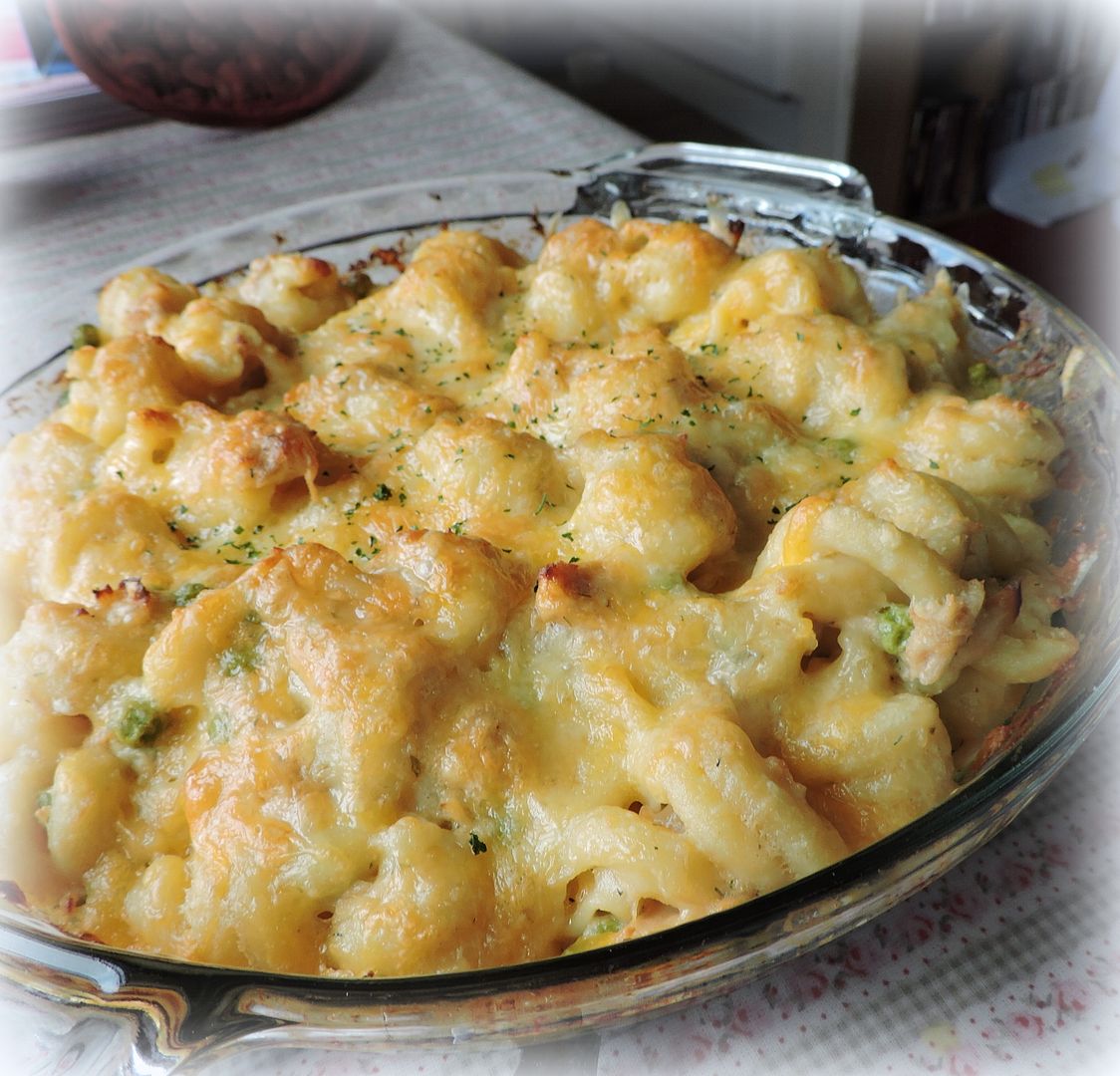 But I have added fresh ingredients such as sour cream, milk and cheese to it, along with some frozen peas. I do tend to have frozen peas in the freezer all the time as well. But basically with any store cupboard, no matter how much you have stored in it . . . you will still need fresh ingredients to put with them to make a meal.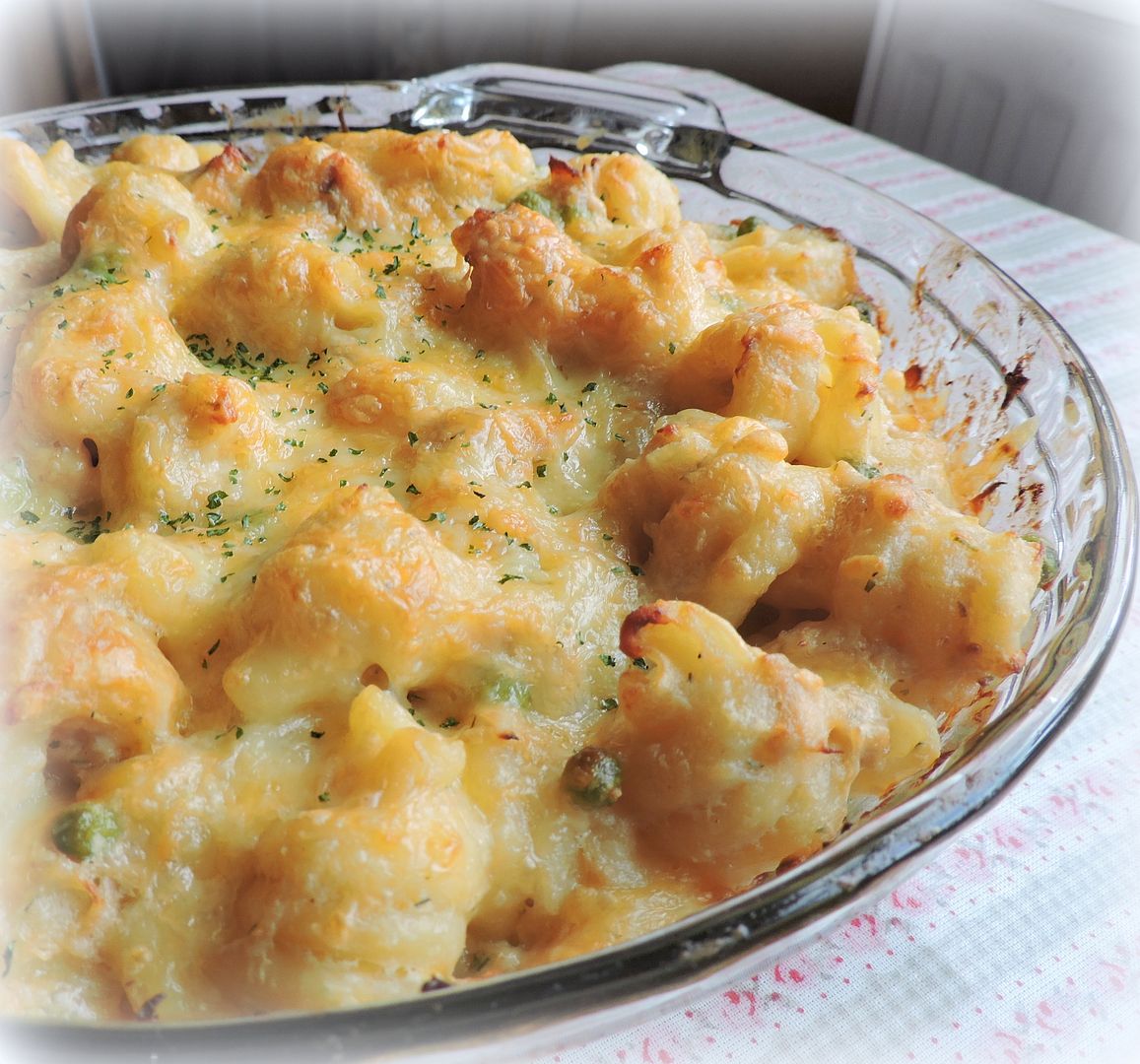 It is slowly starting to sink into his male brain . . . but men do take a lot of convincing at times . . . and this is a man who basically ate out of tins before we got married. For twelve years. I know . . . the mind boggles.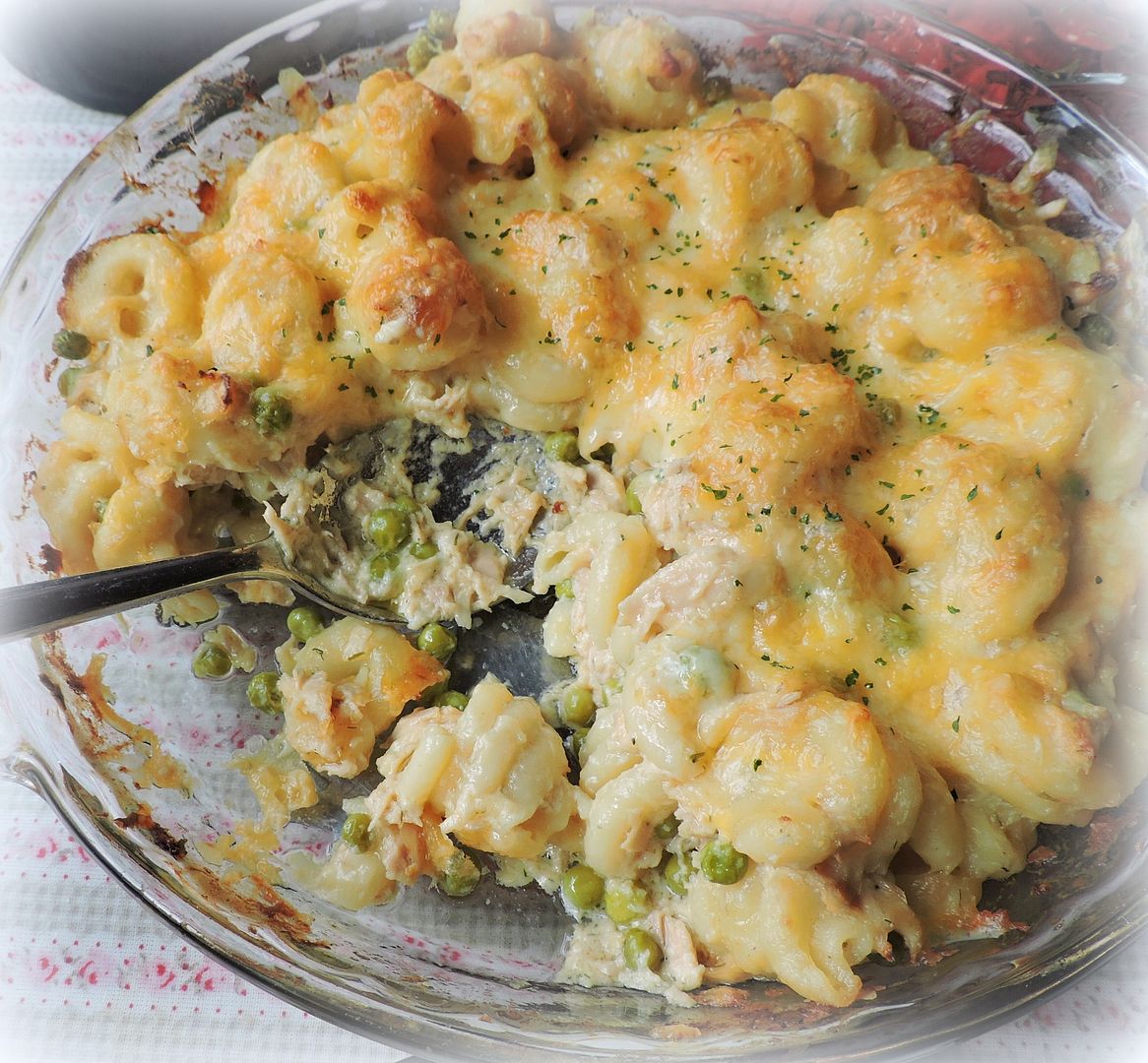 This is a tasty casserole. It's simple to make. Easy. Economical and delicious. I think you will like it. I like to buy expensive tuna . . . yes, even in casseroles. An old Italian woman once told me that if it wasn't albacore tuna it was garbage. Old women know best. Now I am an old woman and I am telling you . . . albacore tuna is the best, flavour wise . . . looks wise, etc. This is where you really do get what you pay for and it's worth the little bit extra to buy quality.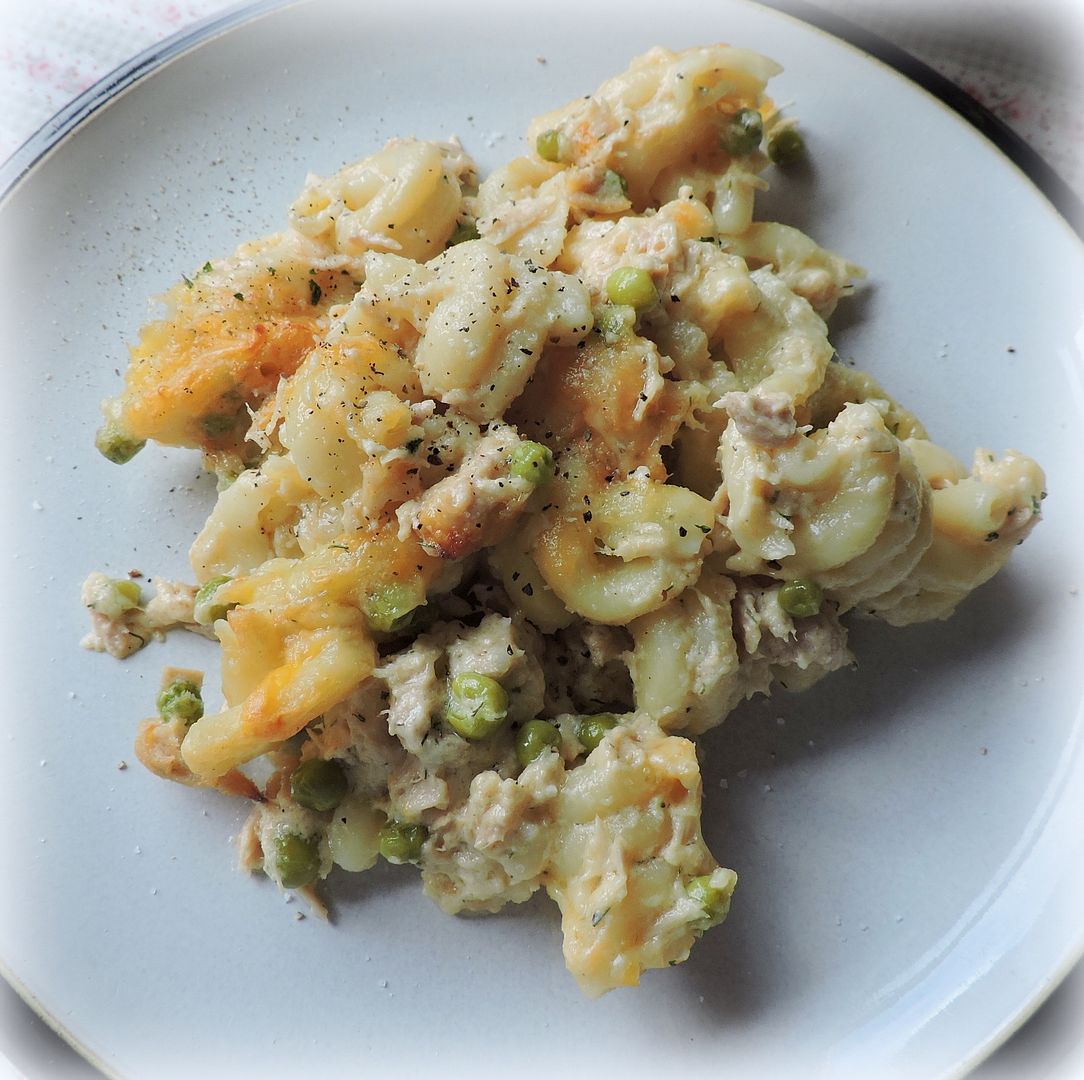 *Cheesy Tuna Bake*
Serves 4 to 6
A simple and easy casserole which is a store cupboard favourite and so delicious!
500g of uncooked pasta (about a pound)
(You will want a shell type of pasta or a cupped pasta that will hold the sauce)
345g of sour cream (1 1/2 cups)
120g of good quality mayonnaise (1/2 cup)
180ml of milk (3/4 cup)
90g of grated Parmesan Cheese (1/2 cup)
1 TBS Dijon mustard
1/2 tsp fine sea salt
1/4 tsp black pepper
1/2 tsp dried dill
150g of frozen peas, unthawed (1 cup)
2 (200g) tin of good tuna, drained and flaked (2 6oz. tin)
4 spring onions, chopped
180g of grated cheddar cheese, divided (1 1/2 cups)
Preheat the oven to 180*C/350*F/ gas mark 4. Butter a shallow large casserole dish. Set aside.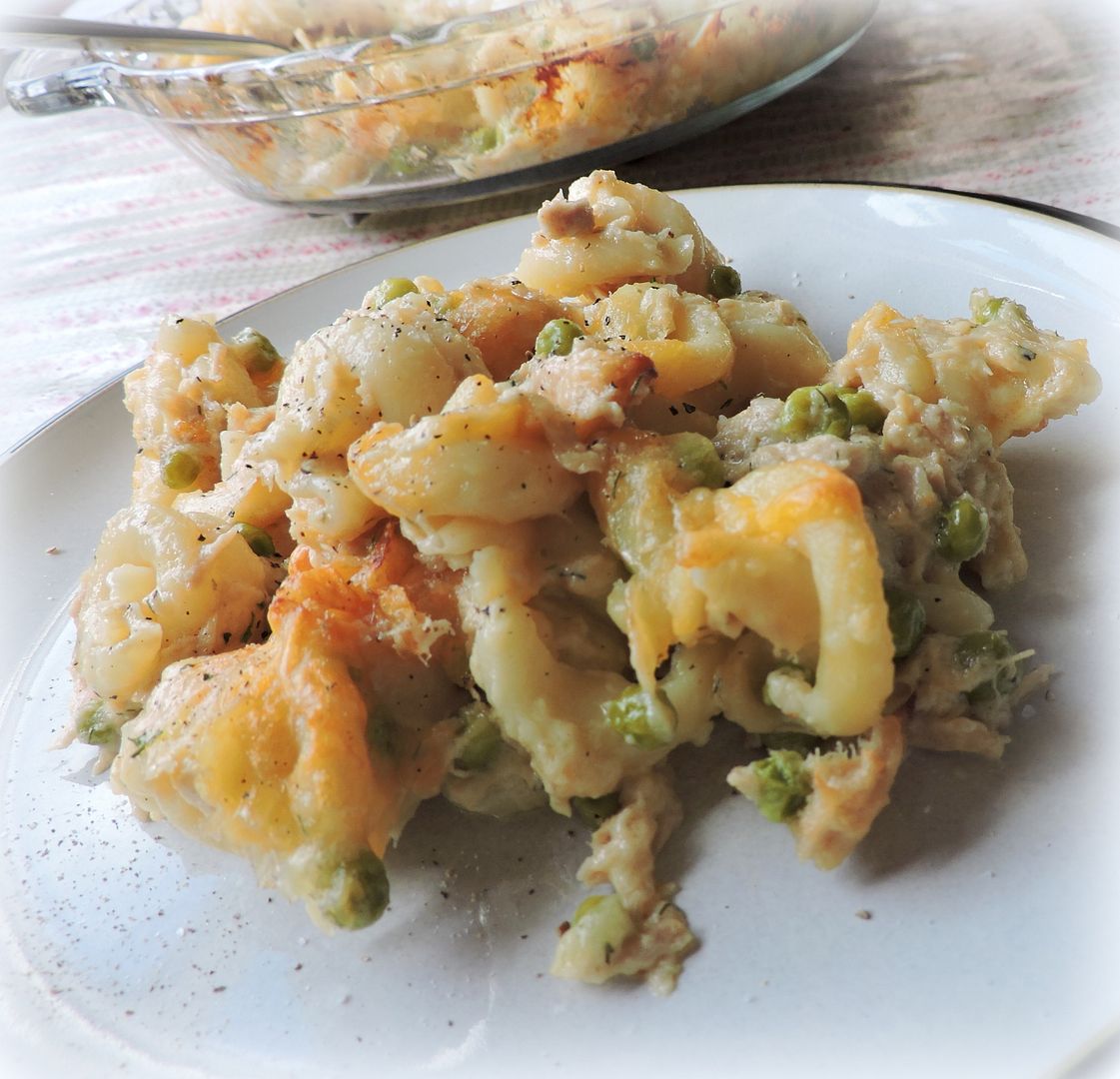 Bring a lightly salted pot of water to the boil. Cook the pasta according to the package directions. Drain and rinse. Whisk the sour cream, mayonnaise, milk, Dijon mustard, Parmesan cheese, and 1/2 of the cheddar cheese together with the flaked tuna, spring onions, peas, dill and seasoning. Fold in the cooked pasta. Pour this mixture into the prepared baking dish, smooth over and cover tightly with foil. Bake for 40 minutes. Uncover and sprinkle with the remaining cheese and bake for a further five to ten minutes until the cheese melts. Serve hot.
These types of meals are my favourite kinds of meals. I love throwing together store cupboard ingredients and coming up with something tasty. With the weather we had today I was not going out to the shed to get anything so I made do with what I had in the house, and quite deliciously so! Bon Appetit!
Debunking the myths of English Cookery, one recipe at a time.
The English Kitchen
http://theenglishkitchen.blogspot.com/
Source:
http://theenglishkitchen.blogspot.com/2017/02/cheesy-tuna-bake.html