My oldest has been asking me for SKINNY leg overalls for a while now! And who knew that such a pattern would be so hard to find?!
So when Wolf and Tree posted a tester call for skinny overalls I just HAD to sign up!
The good news is that it is LOADED with options, and a quick sew! and stylish enough for the older fussier kids to proudly wear to school!
For a short time this pattern, loaded with options is available for $5.95, no coupon code needed!
Shortie shorts, long shorts, capris, pants, peplum, short skirt, medium skirt, long skirt, two necklines, two bodice widths, knee patches, suspenders, pockets, cloth diaper fit..
On sale from now until Friday!
I want to say that the owner of Wolf and Tree took the time to listen to feedback and update the pattern several times to get just the right fit for all the differnt sizes in the pattern! I love being a part of a test where the designer cares so much about their pattern that they take the time to get it RIGHT!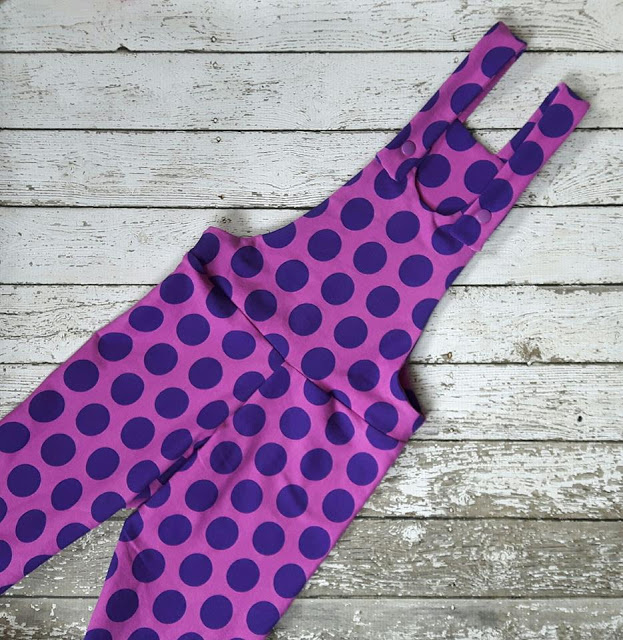 I can't wait to try the skirted shorts versions for summer wear! (c'mon summer…. The Canadian prairies are killing me on this whole weather thing…)
For under the overalls – the little lizard king 's perfect ten pattern (always) As you all kow I sew this pattern anytime my kids need a tee of any kind.
Dino fabric found HERE for retail!
OR if you want to FREE MOTION APPLIQUE click HERE!
Source:
http://thecraftingfiend.blogspot.com/2017/03/knit-skinny-overalls-from-wolf-and-tree.html