by Marin Katusa, Katusa Research: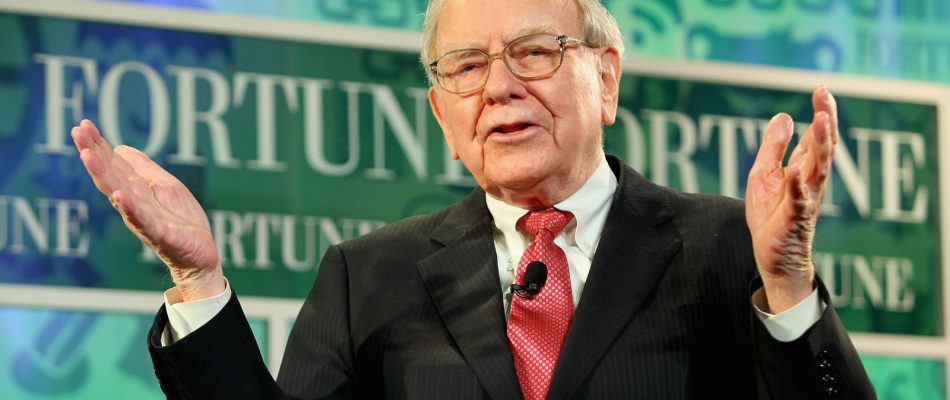 Warren Buffett is almost right on renewable energy.
Late last month, the world's most widely-followed investor published his annual letter to shareholders. Buffett's annual letter is always one of the most anticipated reports on the planet, so the latest one was analyzed by every big financial media outlet, analyst and hedge fund out there.
The big takeaway from this year's letter – and the idea that got the most press – is that Buffett doesn't like hedge funds. He thinks they charge too much in fees for continual underperformance.
And while everyone was focused on Buffett's hedge-fund bashing, the media missed something…
Warren Buffett made an uncharacteristic error in his letter.
If you know about the subject he was covering, you could make some of the largest investment returns of your life.
Buffett is well known for his ownership of strong consumer franchises like Coca-Cola and insurance company GEICO. But his holding company Berkshire Hathaway also owns a large business called Berkshire Hathaway Energy, or "BHE." The company owns a portfolio of power generation, transmission, and distribution assets. In other words, it keeps the lights on for people.
BHE is a major electric power provider to the state of Iowa. But it's not burning coal or natural gas to keep the lights on for most of its customers. In his letter, Buffett notes that 55% of the power BHE sold to its retail customers was generated by wind energy. The company plans to ratchet up that percentage to 89% by 2020.
When many investors hear "wind energy" or "renewable energy," they immediately think of government boondoggles… or environmentalist pipe dreams that will never be economic. But as Buffett points out in his letter, you'd be wrong to think that…
Buffett noted that BHE's average retail power price in Iowa is 7.1 cents per kilowatt hour (KHW). This is significantly less than 9.9 cents per kilowatt hour, which is the average retail rate of the other major electric power provider in the state. It's also significantly less than other rates in neighboring states like Nebraska, Illinois, and Minnesota.
Buffett then went on to say that "in wind generation, no state comes close to rivaling Iowa," and "when it comes to wind energy, Iowa is the Saudi Arabia of America."
As a large investor in the infinite resource space (aka "renewable energy"), I like seeing Buffett highlight how renewables can generate huge amounts of cheap power. In the past 20 years, renewable energy has gone from an expensive pipe dream to an amazing source of clean, cheap energy that can produce incredible returns for investors.
But… two of Buffett's statements are wrong.
With respect to the great state of Iowa and Buffett, when it comes to wind energy, no state comes close to rivaling Texas.
In the case of wind energy, everything really is bigger in Texas.
Although Iowa produces a large amount of electricity from wind, Texas produces much more. In 2016, the most recent year on record, Iowa Utility Scale facilities produced 2,408 Thousand Megawatthours of wind energy. Texas produced more than twice as much during the same time at 5,363 Thousand Megawatthours.
In 2016, Texas produced 23% of the wind power in the US, while Iowa produced 10.4%. So, when it comes to wind energy, Texas is the "Saudi Arabia" of America. You can think of Iowa as Iran or Kuwait..
And here's another interesting fact about wind power in Texas. On December 20th, 2015, sustained winds of 20 – 30 miles per hour allowed Texas to produce 13.9 gigawatts of electric wind power. It set a record for single-state wind power production… and allowed Texas to get 45% of its enormous electricity needs from wind power.
For the record, I'm not critiquing Buffett out of a dislike for the guy. Far from it.
Most people don't realize it, but in the investment industry, there's a small group of people who love to hate Warren Buffett.
It's become cool to dislike Buffett because he's so popular. Buffett is the richest, most successful investor in the world. He's the capitalist hero of the Midwest. He's the brilliant grandfather who provides common sense advice to regular people. For those reasons, a lot of people like Warren Buffett.
So, bashing Buffett is cool to some guys who like to do the opposite of whatever the crowd is going. Plus, there's an element of jealousy there. People love to hate the Yankees and the Patriots.
Well, I'm contrarian against the contrarians.
I think Buffett is a genius.