by Alex Christoforou, The Duran: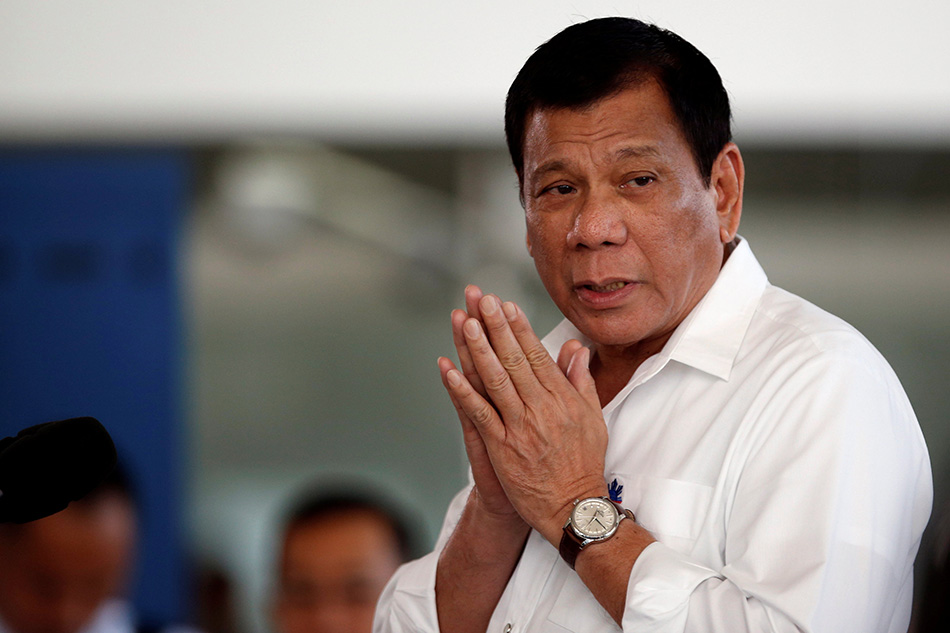 Duterte acts out call with US President Trump, and calls Obama 'idiot' during trip to Myanmar
Philippines President Rodrigo Duterte does enjoy mocking former POTUS Obama.
During a Sunday visit to Myanmar, Duterte acted out a mock phone call with US President Donald Trump, where the Philippines President then proceeded to call former POTUS Obama, and the former US State Department "an idiot", as he spoke to members of the Filipino community at the Horizon Lake View Resort in Nay Pyi Taw.
Remember in November Duterte sang the praises of then US Presidential candidate Trump, after referring to Barack Obama as a 'son of a whore' and cancelling a US arms deal.
Speaking on the US threat of losing assistance for alleged human rights violations, Duterte said…
"It came to a point that repeatedly Obama said [this], the State department said [this], and everybody there was an idiot. So we go, 'You can go to hell. You can eat your assistance, we do not need it we will survive'."
Duterte added…
"I will adapt an independence foreign policy and I will deal with any country that I like."
Criticizing US diplomacy, Duterte noted that Obama's team always prepared for negotiations with the Philippines by digging up dirt on alleged human rights abuse being committed there.