by Mark O'Byrne, Gold Core: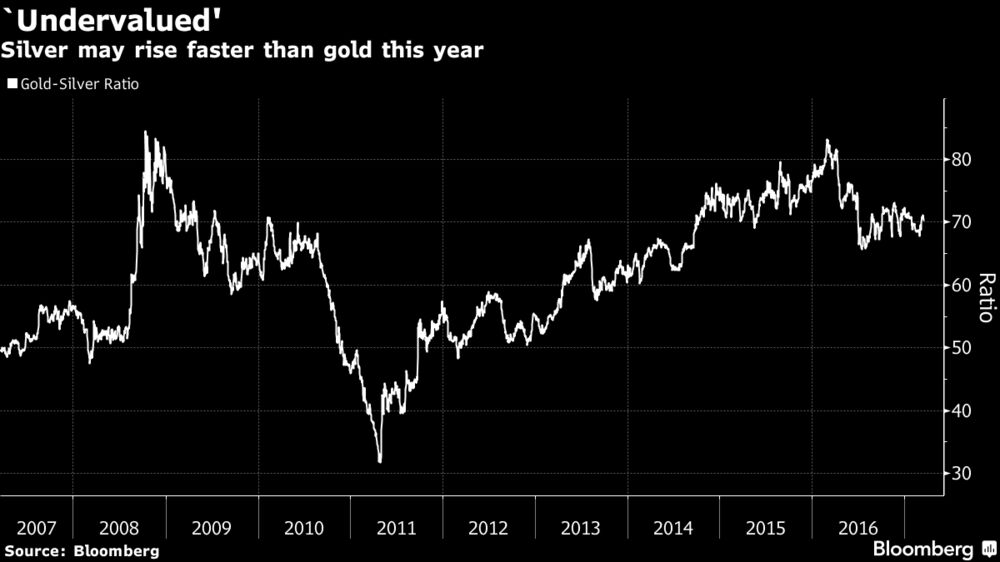 – Silver just 1/70th the price of gold
– Silver at $17.50 per ounce set to rise "faster than gold"
– Silver Eagles (1 oz) buying jumps to 715,000 this week
– "Supply may drop following mine closures" – Standard Chartered
– Industrial demand "will remain strong" – CPM Group
– Silver is substantially undervalued versus gold
– Gold silver ratio to fall back below 30
Silver looks set to outperform gold again in the coming months due to falling mine supply and continuing robust global demand.

Silver at just $17.50 per ounce remains about 1/ 70th of the price of gold at $1,230/oz today. This gold silver ratio of 70.3 continues to drive silver 'stackers,' value investors and those seeking a better return than gold to accumulate silver at what are seen at these still relatively cheap levels.
This is seen in continuing robust demand for the very popular silver bullion coin this week. The U.S. Mint sold 715,000 of Silver Eagles ( 1 oz) this week, to bring the year to date sales totals for 2017 to a robust – 7,557,500 Silver Eagle coins.