by Kenneth Schortgen, The Daily Economist: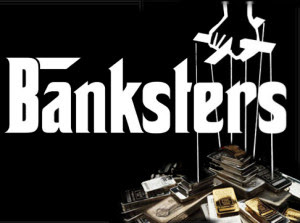 Last Friday night we published an article on the bombshell news that the CME Group (Chicago Mercantile Exchange) and Thomson-Reuters was leaving their position as the platform for facilitating the daily 'Silver fix' for the London Bullion Market Association (LBMA). But what was left out of this was why the two entities would choose to leave this obligation with two years still remaining on their contract.
Now on March 7, more pieces of the puzzle may be coming out as metals analyst Bix Weir came up with some further documentation of an event that is to take place on Jan. 1, 2018 which involves new regulations from the European Union that will make it harder to rig financial markets, including that of Libor, Forex, and obviously precious metals.
The European Commission proposed a draft Regulation "on indices used as benchmarks in financial instruments and financial contracts"(Benchmarks Regulation) in September 2013 in the wake of the manipulation of various benchmarks. On 24 November 2015, the European Parliament and the Council reached a preliminary political agreement on a compromise text of the Benchmarks Regulation, an agreement that was confirmed on 9 December 2015 by the Permanent Representatives Committee of the Council of the European Union. The European Parliament voted and approved the text of the Benchmarks Regulation in its plenary session on 28 April 2016. The Council adopted the same text on 17 May 2016. The text of the Benchmarks Regulation was published in the European Official Journal on 29 June 2016, and entered into force the following day. It is entering into application on 1 January 2018. – ESMA
It is the use of 'benchmarks' rather than having the market itself establish prices for gold, silver, and other assets that has allowed central banks and their primary dealers to manipulate nearly every market, and made price discovery completely irrelevant when it comes to determining the true value of a given asset.
Whether the sudden exit by the CME Group and Thomson-Reuters from their contract with the LBMA is due to recognizing that the writing on the wall for the ending of the manipulation of silver is still to be seen, but with new potential crises coming onto the scene in both Europe and the U.S.'s financial systems, the possibility that the central banks will soon no longer be able to rig asset prices could come as soon as the start of next year.