by Alasdair Macleod, GoldMoney: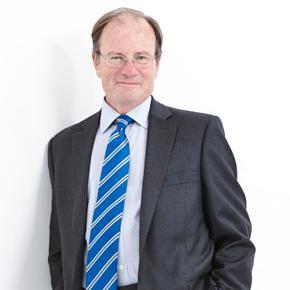 G20 Finance ministers meeting in Baden Baden last weekend agreed, on America's insistence, to drop the long-standing commitment to free trade from the final communiqué.
It is hard to know to what extent America's position is driven by her autarkic view on world trade, or to what extent it is an acknowledgement of the fruitlessness of paying lip-service to an ideal which is never delivered. Doubtless, it's a bit of both.
It is certainly true that finance ministers in the advanced nations have always shown a protectionist attitude towards international trade, protectionism that has intensified through attacks on American international corporations, which to a large extent can choose where to pay their taxes. The thrust of research by international NGOs, particularly the Paris-based OECD, has been to decry tax competition; however, even though it has bullied tax-havens to supply tax-related information to revenue-hungry states, it has failed to stop multinationals, armed with teams of tax lawyers, from complying with their statist demands.
Therefore, the reasons for anti-globalisation in high-spending governments so far have been based on job protection and maximising taxes. But with President Trump, it's different. He wants to tilt the odds firmly in favour of American business, and he appears to believe that the World Trade Organisation is little more than an obstructive repository for anti-business bureaucrats. This view is misinformed, because over the years WTO officials have successfully managed to get their members to reduce tariffs to historically low levels.
The threat to this progress is not new. America has in the past often ignored WTO rules, banning or imposing tariffs on imports on overtly protectionist grounds. As always, vested interests and protectionism prove difficult for politicians to resist. However, Trump is different in one respect: he appears to be an old-fashioned mercantilist, seeing America as one gigantic commercial enterprise needing direction. It should, he doubtless reasons, secure and use its monopolistic power. You don't do that by working to non-American regulations. For this reason, America is becoming more autarkic.
Trump's approach is to promote business conditions for American multinationals. Consumers, which are all of us as individuals, are never considered, beyond being told government policy is making our jobs more secure. But any such security is short-term, because government intervention at a company's behest is an anti-competitive, anti-free market action and economically negative. As consumers, Americans are increasingly directed into buying state-mandated goods and services, to the disadvantage of genuinely competitive production.
You cannot slip a thin sheet of paper between the fallacies behind modern protectionism and those of the disastrous Smoot-Hawley Tariff Act of 1930. It is only a question of degree. Where Smoot-Hawley did so much harm, as increasing protectionism does today, is through tariffs applied not only to imported consumer products, but to imported raw materials, semi-manufactured goods and capital equipment as well. It wasn't long before American industry began to seize up in the 1930s. Bank credit was contracting, banks were failing, but money was sound, and anyone could demand gold for dollar deposits. When domestic prices were artificially supported through import tariffs and other price maintenance policies, unemployment was increasing to levels never seen before. Products remained unsold. Put another way, the purchasing power of gold rose, a fact formally recognised in the dollar's devaluation of 40% to $35 per ounce in January 1934, and by the earlier banning of gold ownership for American citizens.
Furthermore, Smoot-Hawley provoked protectionist responses from America's trading partners, which killed many export markets for American enterprises. It is no exaggeration to say this was the single most damaging piece of American legislation in the inter-war era. Even before Smoot-Hawley, tariffs were high, averaging about 40% on dutiable goods. The slump in trade following the introduction of extra tariffs is estimated to have reduced tariff revenue to the government overall, and was a major factor in cutting world trade from $5.3bn in 1929 to less than $2bn in 1933.
Have we learned the lesson of import tariffs? Unfortunately, in democracies driven by lobbying interests, the answer is an emphatic no. Even the front-runner in France's presidential election, Marine Le Pen, is echoing Trump's nationalistic, anti-trade rhetoric. Competition gets classified as unfair, or even as dumping, accusations both easy to make and conveniently emotive. For example, if Chinese steel is cheap and unprofitable, the market needs to be cleared. Someone is going to benefit from bargain prices, so why deny this to your own citizens and businesses? You may in the short-term protect your own nation's steel mills by imposing high tariffs on it, but you disadvantage your businesses downstream, in the motor industry and all manner of heavy and light engineering manufacturing, because foreign competitors will still have access to the cheaper steel.
Let's put it another way. If the store down the road is offering something you want to buy cheaper than the local store, you are perfectly entitled to buy from the cheaper store. It is no different with cross-border trade, except for one thing: the concept of nationalism. Ignore the borders, and buying something cheaper, wherever it's made, is what consumers and purchasing managers want, and it is the way markets work.
How unsound money is affected by falling trade volumes
An important difference between the thirties and today is in the money. With sound money, people must choose, they must live within their means. Consequently, the persistent trade imbalances of today were unknown.
Contracting bank credit led to the depression, and prices for everything fell, from raw materials to finished goods. To support agricultural and other prices, to protect domestic profits and production, tariffs on imported goods were raised. President Hoover began this process as soon as the Wall Street Crash happened in 1929, and the Smoot-Hawley Tariff Act was an added extension of this policy. Far from protecting domestic producers, as discussed above these price-maintenance policies made things considerably worse.
However, if we make the same mistake today, the price effect is bound to be different from the gold-backed regime of the thirties, because the quantity of money is now infinitely flexible. The slightest whiff of falling prices, or even prices that fail to rise by a mandated 2% annually, and central banks stand ready to pump ever-increasing quantities of money into the economy with one purpose in mind, to stop prices falling.
With unsound money, producers are no longer challenged by contracting bank credit and markets driven by consumers retaining their sound money. In aggregate, armed with easy credit consumers can continue to buy this and that. They can pay the price demanded because easy money discourages saving and permits consumers to spend more than they earn. The question of consumer preferences for money relative to goods is based on different grounds today from when money was real.