by Stefan Stanford, All News Pipeline: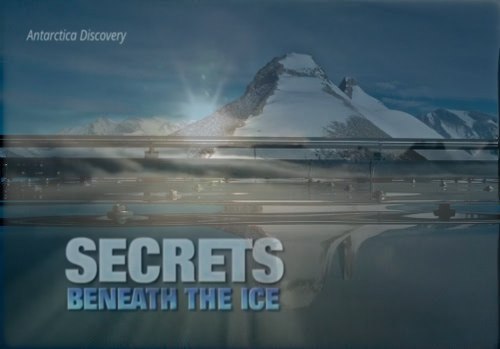 In this recent story from Mac Slavo over at SHTFPlan he reports that "something enormous, epoch making, is happening in Antarctica". As we have previously reported on ANP, many recent visits by heads of state and other high profile figures to Antarctica remain shrouded in mystery. And while we know we'll never get the truth from those who've been continuing to hide it from us, nearly each day we learn something new.
As internet data mining expert Clif High told Greg Hunter from USA Watchdog in February, "2017 will likely bring a big revelation about Antarctica in terms of history, civilization, raw materials and ancient technology that have been kept secret for many, many years" by 'the powers that were' that have just been defeated in the 2016 presidential election.
According to High, after 70+ years of 'controlling the global narrative', 2017 will be a deeply disturbing year for many after Donald Trump's election and what will surely follow, pushing many to an unwanted 'awakening' while pushing others off the deep end.
As High stated then, "I think that everyone in the United States, at a core level, will be faced with an examination of what we think is true. . . . The faction that has won is not opposed to the general population learning the truth in terms of recent history and distant history. The Hillary Clinton group represented global warming, carbon credits, and the Trump group represents the part of the deep state that knows we have to get ready to deal with a new ice age. So, there are all sorts of levels that are going to be broken up that we thought were true."
Will Americans and people across the world soon learn bombshell information hidden since most of us have been alive? We think it not a coincidence that High also warned "there has been push for centralization and a push for the control mechanism basically from Nazi infiltration into the United States at the end of WWII. Tens of thousands came in and infiltrated the infrastructure of the United States. So, we saw a push with the centralization of government, and if the Clinton faction had won, we would have seen a Hitler type of nexus where banking, political and military power would have been centrally joined. . . . That faction has been defeated".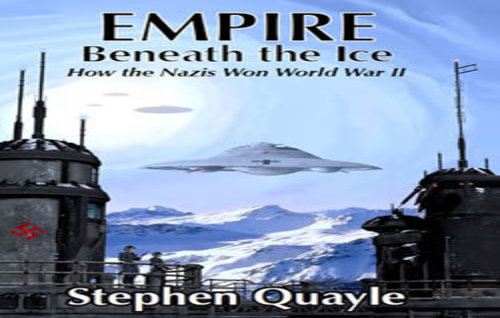 As Steve Quayle warns in his book "Empire Beneath The Ice", most of what we learned about World War II and the defeat of Nazi Germany is wrong. If you haven't seen last night's Hagmann Report with Quayle discussing Antarctica among other things, it is embedded as the only video below. We also hear from Watchman Greg Evensen in that video, absolutely wonderful news as many ANP readers know, Greg had been very ill lately and ANP readers have responded in prayer for him. We hope that the prayers for Greg continue as he continues his fight.
This March 1st of 2017 story from Yahoo about Antarctica not only PROVES but helps to explain why most people in the world are completely in the dark about what's now happening 'at the bottom of the world'. Reporting that the highest temperature on record for Antarctica had been hit, a balmy 63.5 degrees Fahrenheit, they then report that high had been hit way back on March 24th…of 2015! Why did it take Yahoo via Reuters almost 2 years to report the record high temperature in the Antarctic? In this day and age of nearly instant information at our fingertips, that fact alone speaks of a completely-controlled flow of information coming from that region.
According to this recent story from News.com.au, Antarctica is 'like the Earth's thermostat' with warnings that "what happens in Antarctica will determine the climate in other regions very far from this remote continent" according to scientist Edgardo Vega. As Bolivar Caceres, the head of the glacier program at Ecuador's National Weather Institute recently stated, "All the oceans are connected and so anything that happens on this continent can give rise to an intense drought or torrential rains in distant parts of the planet. It's like a butterfly effect."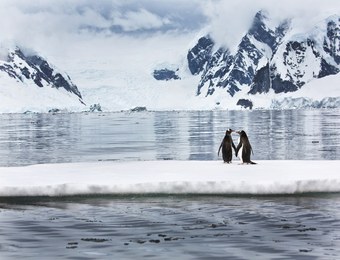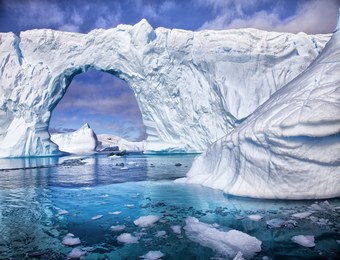 So, what is now happening in Antarctica? Truly one of the most beautiful places on the planet Earth as seen in the amazing photographs in this Daily Mail story Quayle recently linked to, China has recently gone 'all in' on Antarctica, attempting to build two powerful telescopes at Dome A, the highest point in Antarctica. At over 13,000 feet above sea level, China hopes to solve numerous scientific problems, including discovering the origins of life and the universe.