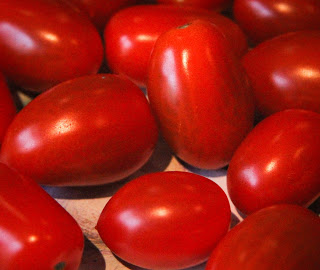 Famous for their taste, color and, well, homeliness, heirloom tomatoes tug at the heartstrings of gardeners and advocates of locally grown foods. The tomato aficionado might conclude that, given the immense varieties—which go by such fanciful names as Aunt Gertie's Gold and the Green Zebra—heirlooms must have a more diverse and superior set of genes than their grocery store cousins, those run-of-the-mill hybrid varieties such as beefsteak, cherry and plum.
No matter how you slice it, however, their seeming diversity is only skin-deep: heirlooms are actually feeble and inbred—the defective product of breeding experiments that began during the Enlightenment and exploded thanks to enthusiastic backyard gardeners from Victorian England to Depression-era West Virginia. Heirlooms are the tomato equivalent of the pug—that "
purebred
" dog with the convoluted nose that snorts and hacks when it tries to catch a breath.
"The irony of all this," says
Steven Tanksley
, a geneticist at Cornell University, "is all that diversity of heirlooms can be accounted for by a handful of genes. There's probably no more than 10 mutant genes that create the diversity of heirlooms you see." But rather than simply debunking a myth about the heirloom's diversity, Tanksley's deconstruction of the
tomato
genome, along with work by others, is showing how an unassuming berry from the
Andes
became one of the world's top crops. Genetics work will also point the way to sturdier, more flavorful tomatoes—albeit hybrid varieties whose
seeds
cannot be passed down from generation to generation but must be purchased anew by growers each season.*…
More @ How to Grow a Better Tomato: The Case against Heirloom Tomatoes – Scientific American:
Source:
http://gmopundit.blogspot.com/2017/03/how-to-grow-better-tomato-case-against.html