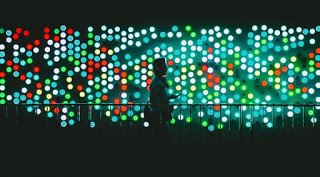 Brussels Declaration gives the ethics approach and guiding principles for revolutionising how scientific evidence is transferred into science and society policy making
The timing of the newly published Brussels Declaration is critical. The current lack of public engagement and acceptance of fact-based decision-making is blatant. We have entered what some refer to as a 'post-factual' era of democracy—particularly after the Brexit vote and the Trump win in the US election. An era in which large portions of the public identify with populist rhetoric and the authority of celebrities. An era where information is framed by algorithms and political campaigners. The Internet has changed the way people relate to information. They are often disconnected from science and do not value its evidence.
The mechanisms of policy making clearly need revamping to ensure scientific evidence is appropriately considered by those working at the interface between science, society and public policy. Particularly, we need to reshape the practice and ethics surrounding how new policy comes to bear.
Currently, almost all policy decisions are based on evidence provided by experts. Issues often arise due to the lack of satisfactory answers to the questions: Who are the experts? How are they chosen? And what is the veracity of their advice? The truth is that many political decisions are driven by fears and assumptions. That's a direct consequence of people feeling that science and politics have left them behind. And most elected officials fear rocking the boat.
To remedy this situation, a five-year reflection on policy mechanisms has led to the publication of the Brussels Declaration on Ethics and Principles for Science and Society Policy-Making. The declaration, first published in
EuroScientist
, has just been presented at the
American Association for the Advancement of Science's (AAAS) Annual Meeting
in Boston on 17th February, 2017. Our central premise is that science advice can never be fit for purpose unless social psychology and humanities studies around information selection, confirmation bias, pluralistic ignorance, extremism, polarisation, decision-making, are fully factored in.
---
EuroScientist Exclusive: read the text of the Brussels Declaration on ethics & principles for science and society policy-making in full by downloading the PDF here
Follow us: @euroscientist on Twitter | Euroscientist on Facebook
@Policy making manifesto: squaring science with the human factor – EuroScientist journal:
Source:
http://gmopundit.blogspot.com/2017/03/policy-making-manifesto-squaring.html