She was speaking after Britain's EU ambassador formally triggered the two year countdown to the UK's exit by a official letter handover in Brussels (photo above).
The letter follows June's referendum which resulted in a vote to leave the EU.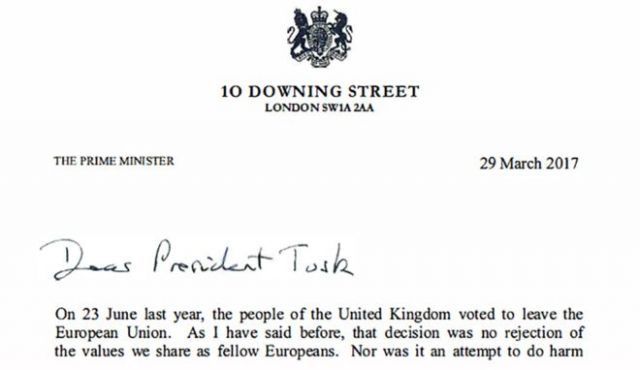 In a statement in the Commons, the prime minister said: "Today the government acts on the democratic will of the British people and it acts too on the clear and convincing position of this House."
"The Article 50 process is now under way and in accordance with the wishes of the British people the United Kingdom is leaving the European Union." she added.
"This is an historic moment from which there can be no turning back."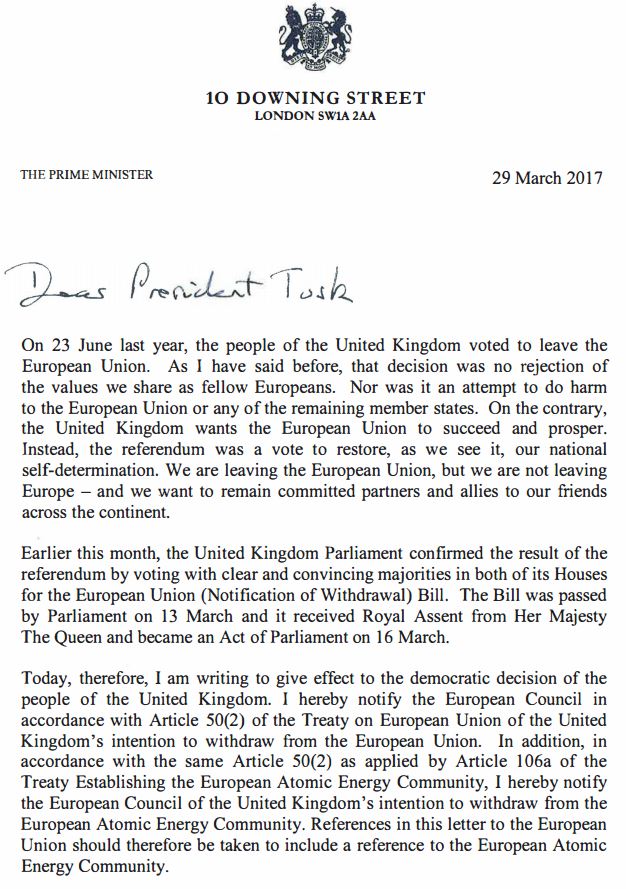 She said Britain would now make its own decisions and its own laws and "take control of the things that matter most to us – we are going to take this opportunity to build a stronger, fairer Britain, a country that our children and grandchildren are proud to call home".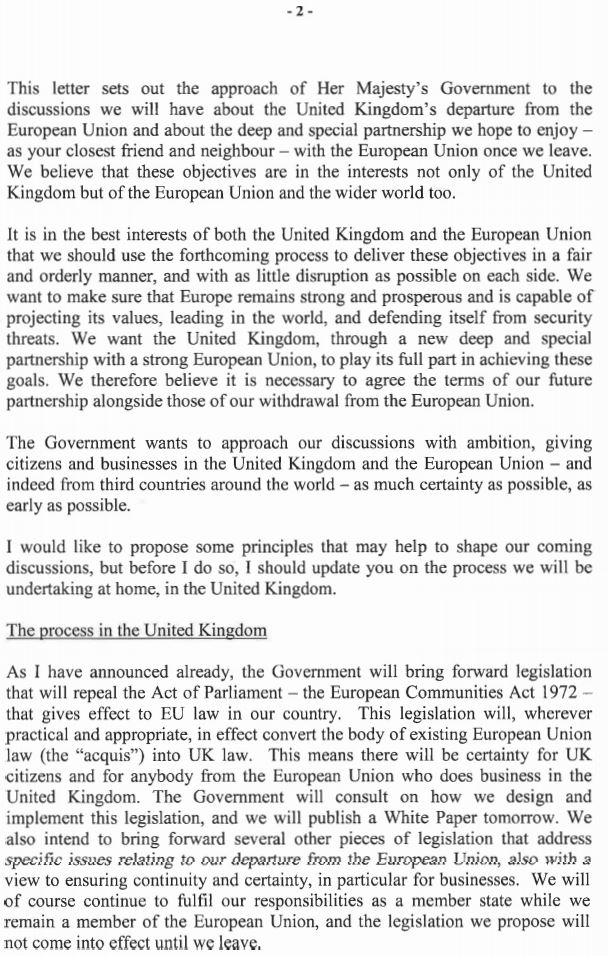 She told MPs that this marks "the moment for the country to come together".
Mrs May said it was a "moment of celebration for some, disappointment for others" and promised to "represent every person in the whole United Kingdom" during the negotiations – including EU nationals, whose status after Brexit has yet to be settled.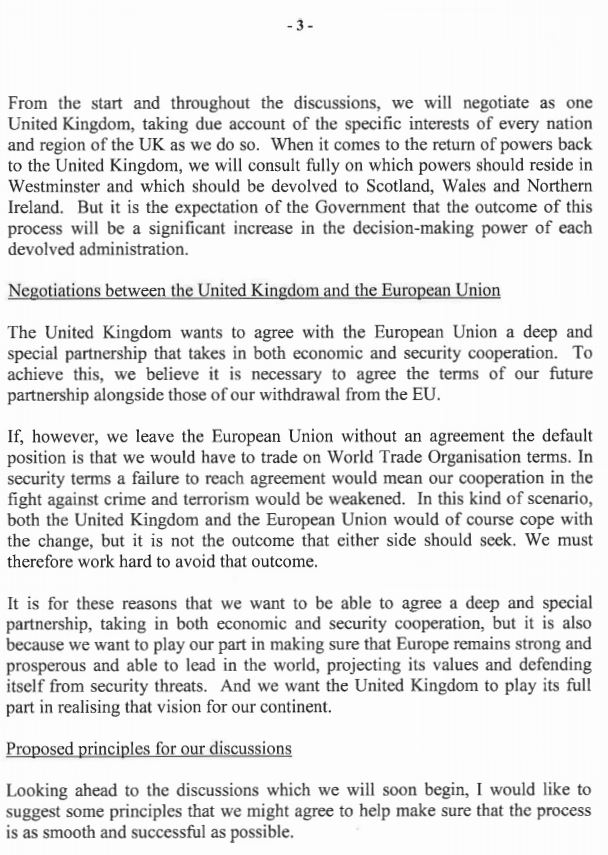 She said that while the UK would remain the "best friend and neighbour" to its EU partners, it would also look beyond the borders of Europe.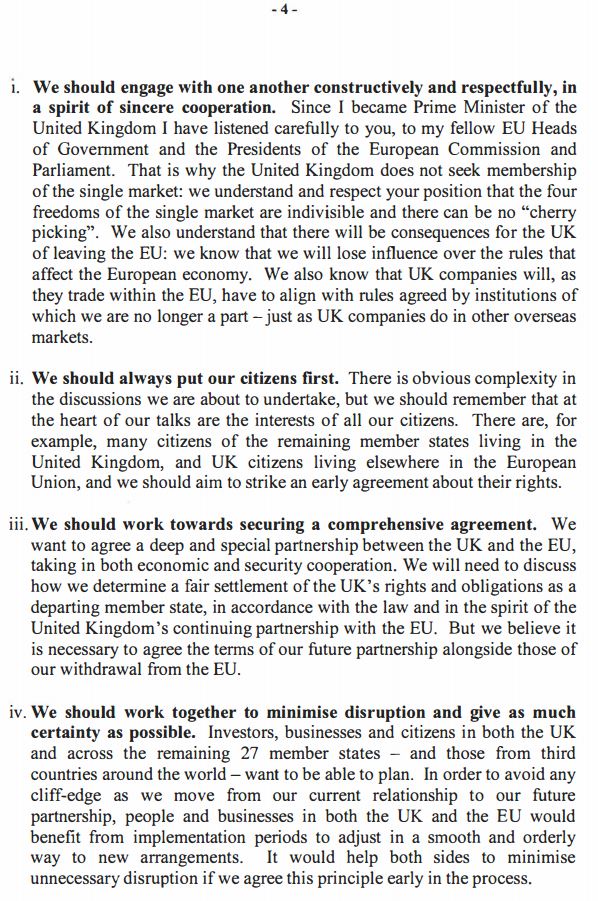 "We can choose to say the task ahead is too great, we can choose to turn our face to the past and believe it can't be done, or we can look forward with optimism and hope and to believe in the enduring power of the British spirit," she said.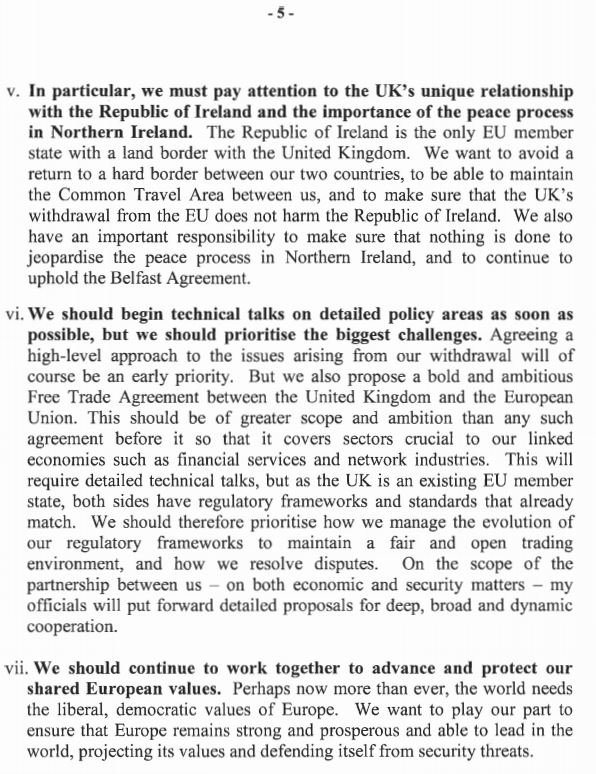 "I choose to believe in Britain and that our best days lie ahead."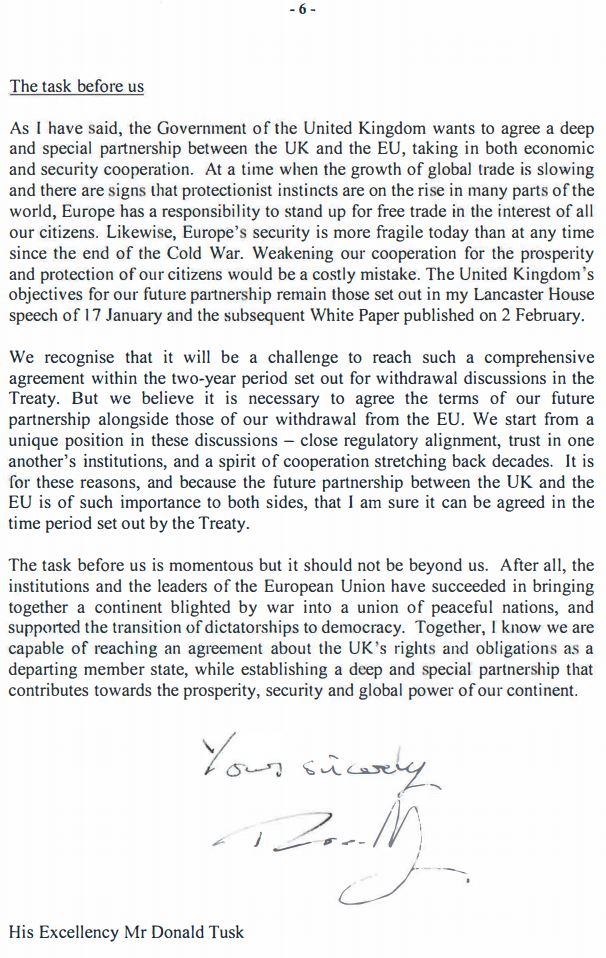 ---
Article 50 of the Lisbon Treaty gives both sides two years to reach an agreement, so unless the UK and the 27 remaining EU member states agree to extend the deadline for talks, the UK will leave on 29 March 2019.
The six page letter from Mrs May triggering Article 50 was handed over to EU Council President Donald Tusk by the UK's ambassador to the EU, Sir Tim Barrow.