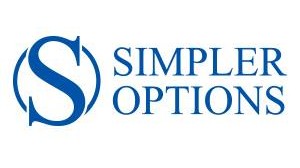 Our trading partner John Carter of Simpler Options is back with another one of his wildly popular free webinars. John is absolutely killing it again in 2017 and he has put together a 90 day trading plan to share with us.
He is calling this free webinar "How I Almost Doubled My Account in Less than 60 Days".
Limited seats are available and as always this one will fill up fast so get your reserved spot now. This is free training on the rapid account growth strategies that are working right now, not in 2015 or 2016….right now!
So please join us Tuesday, March 21st @ 7:00 pm central time
Here's just some of what he will cover:
* John F. Carter will reveal his new 90 day trading plan that will take us into the 2nd quarter of 2017
* With the market at all time highs John shows us how to adapt to conditions most traders haven't seen in years
* John will show us how he grew his account by 82% between January and February, 2017.
* We'll find out what's working now because outdated strategies could be dead wrong in current conditions.
Just Click Here to get your seat now and we'll see you Tuesday March 21st
See you there!
Ray @ The Crude Oil Trader
Source:
http://crudeoiltrader.blogspot.com/2017/03/john-carters-next-free-webinar-rapid.html