Costco has to be the single best retail business in the world. A new Costco just opened in area and I signed up for their 'executive' membership card, which is something that I feel wholly ridiculous — but I did so nevertheless.
In order to attain the privilege of shopping there, customers must pay an annual fee. In an era where every retailer is tripping over themselves to attract customers, this concept isn't dually brilliant and absurd.
Their private brand, Kirkland's, has also attained legendary status — viewed by many as representative of value and quality. A new engine of growth for Costco is now enjoyed in wine, beer, and spirits.
Last year, alcohol brought in $3.8b, half coming from bullshit wine. This business has grown by 46% over the past 5 years, outpacing food and sundries.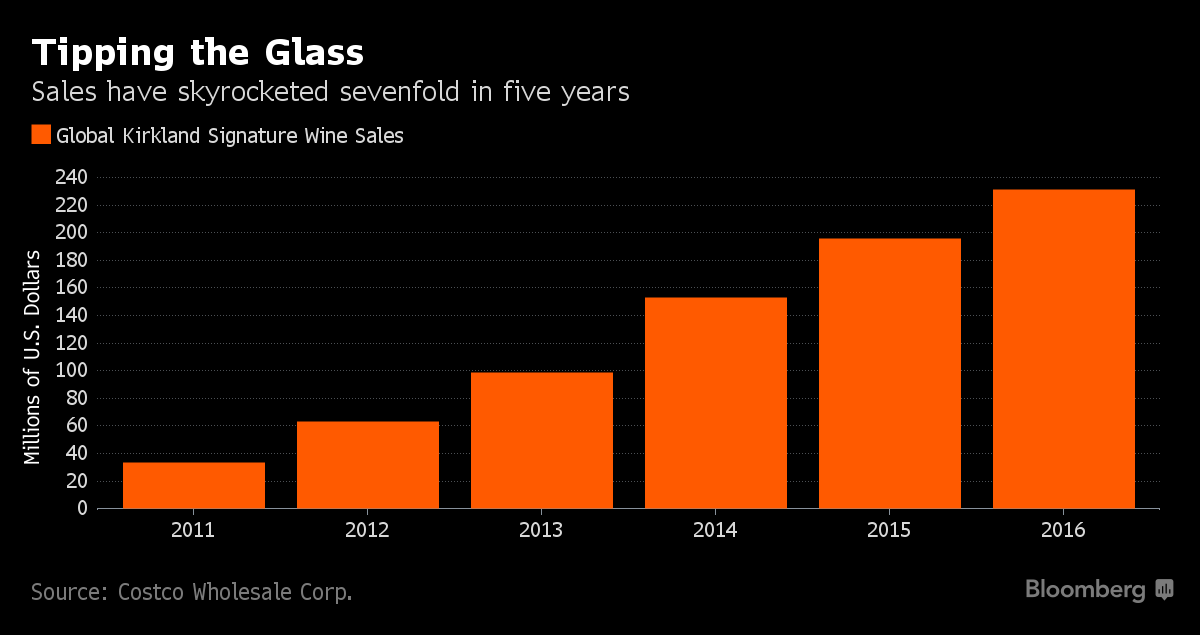 "Private label continues to grow as a dominant strategy in retail — especially when it migrates from being a 'label' to more of a 'brand,' which Kirkland has done," said David Bassuk, managing director at consulting firm AlixPartners in New York. "Now it's a well-known name and gives the consumer a perception of value and a good deal."

The reason for their success lies in the perceived value. The company only marks up prices by 10-14% compared to industry norms of 25-40%.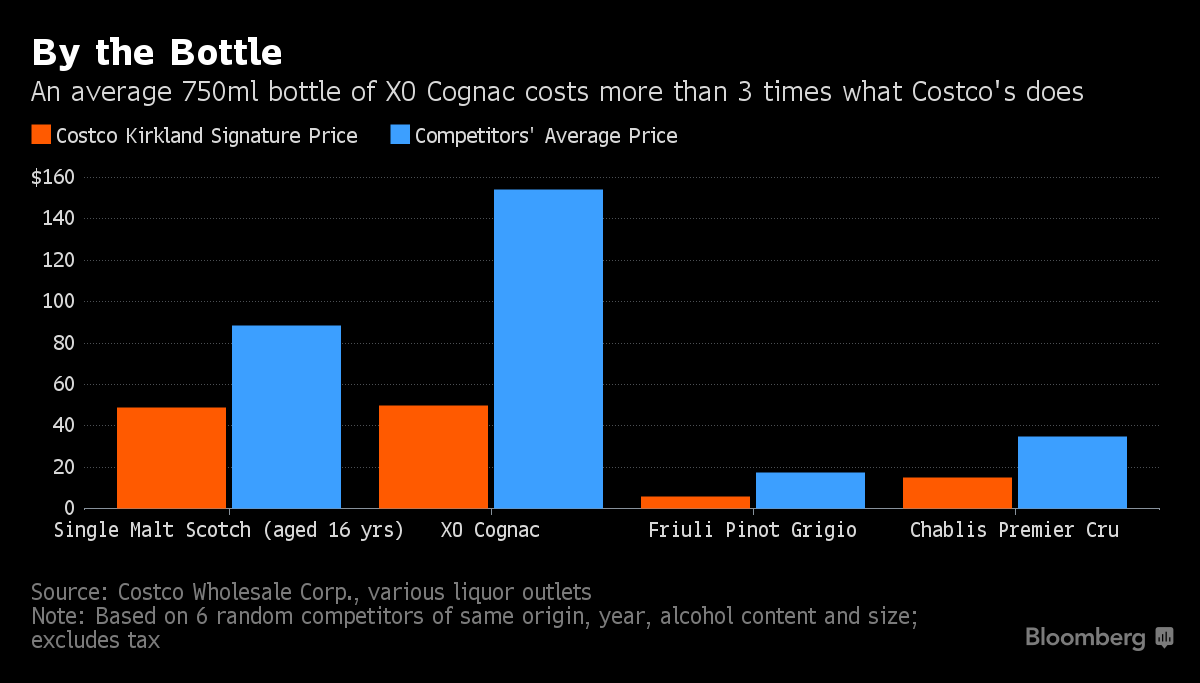 "They're doing the opposite of looking to cut corners," he said. "They're looking for maximum quality and minimum markup to drive value for the member."

Other retailers like Whole Foods, Walmart, and Target have entered the private label business for booze too and have enjoyed success, thanks to America's proclivity to drink themselves into stupors. Even still, Costco is widely regarded as the winner in this high growth space — clawhammering local liquor stores into a thousand pieces wherever they encounter them.
Both the stock and revenue/earnings trends have been steady eddy, in spite of an overall lackluster retail environment.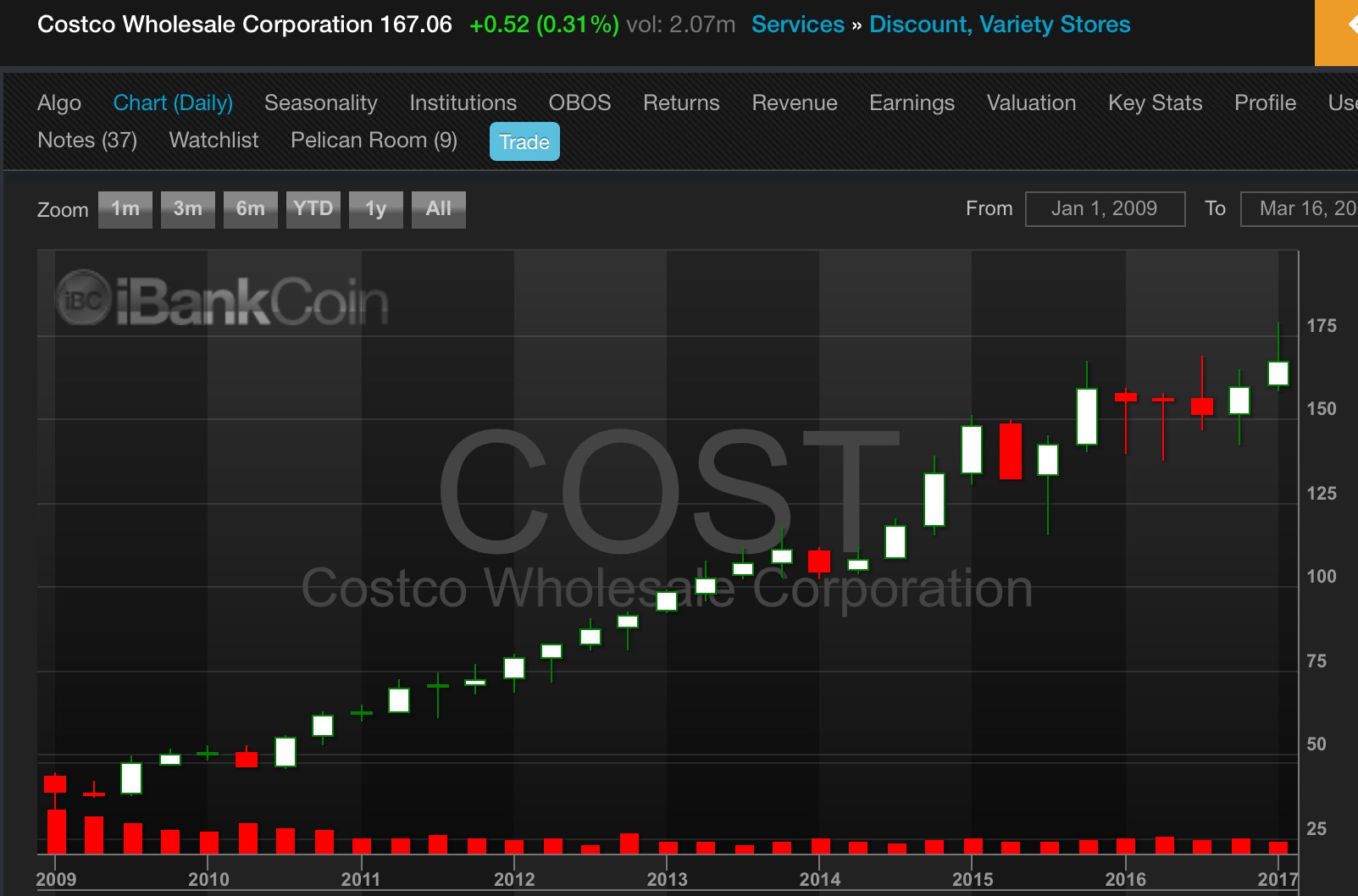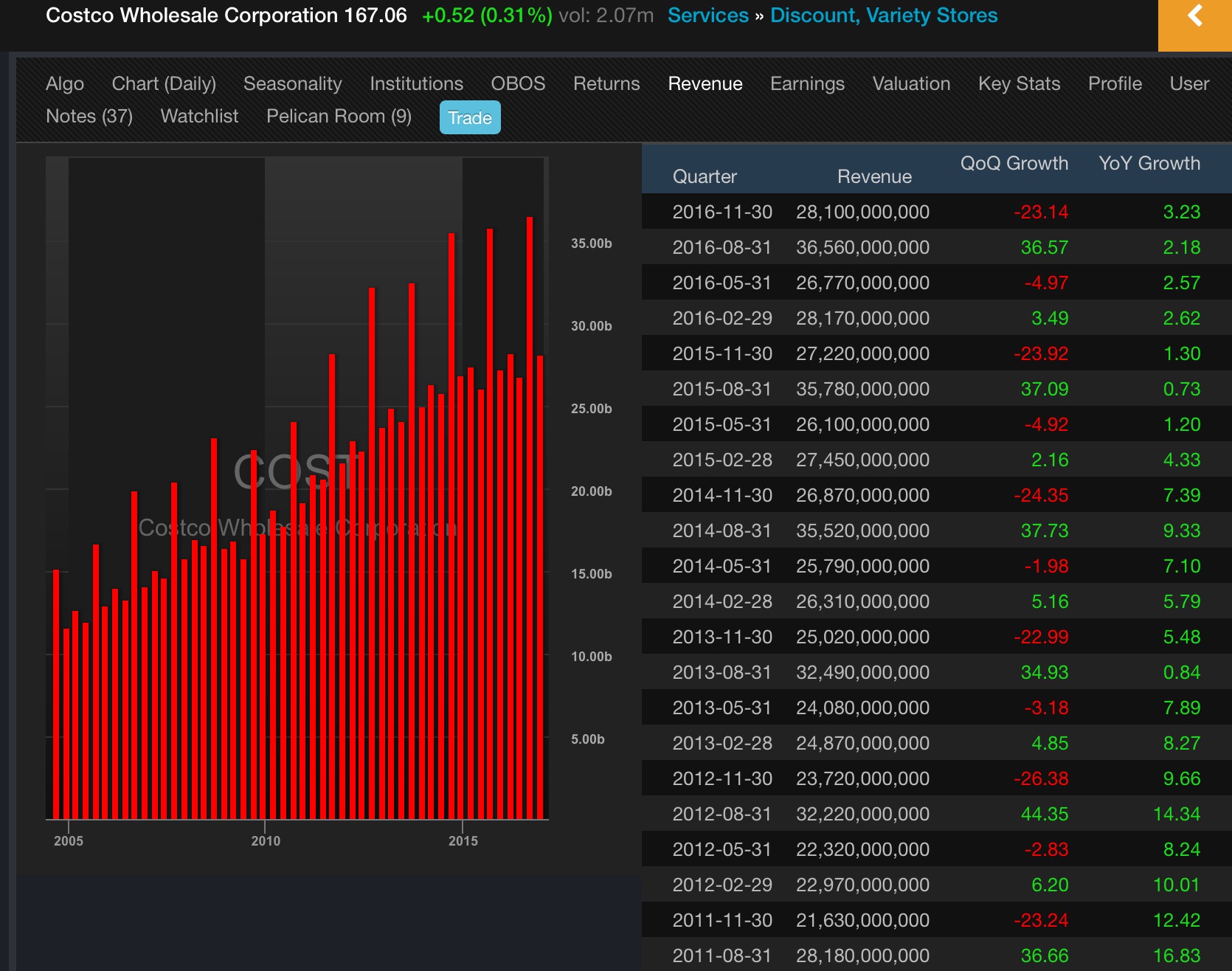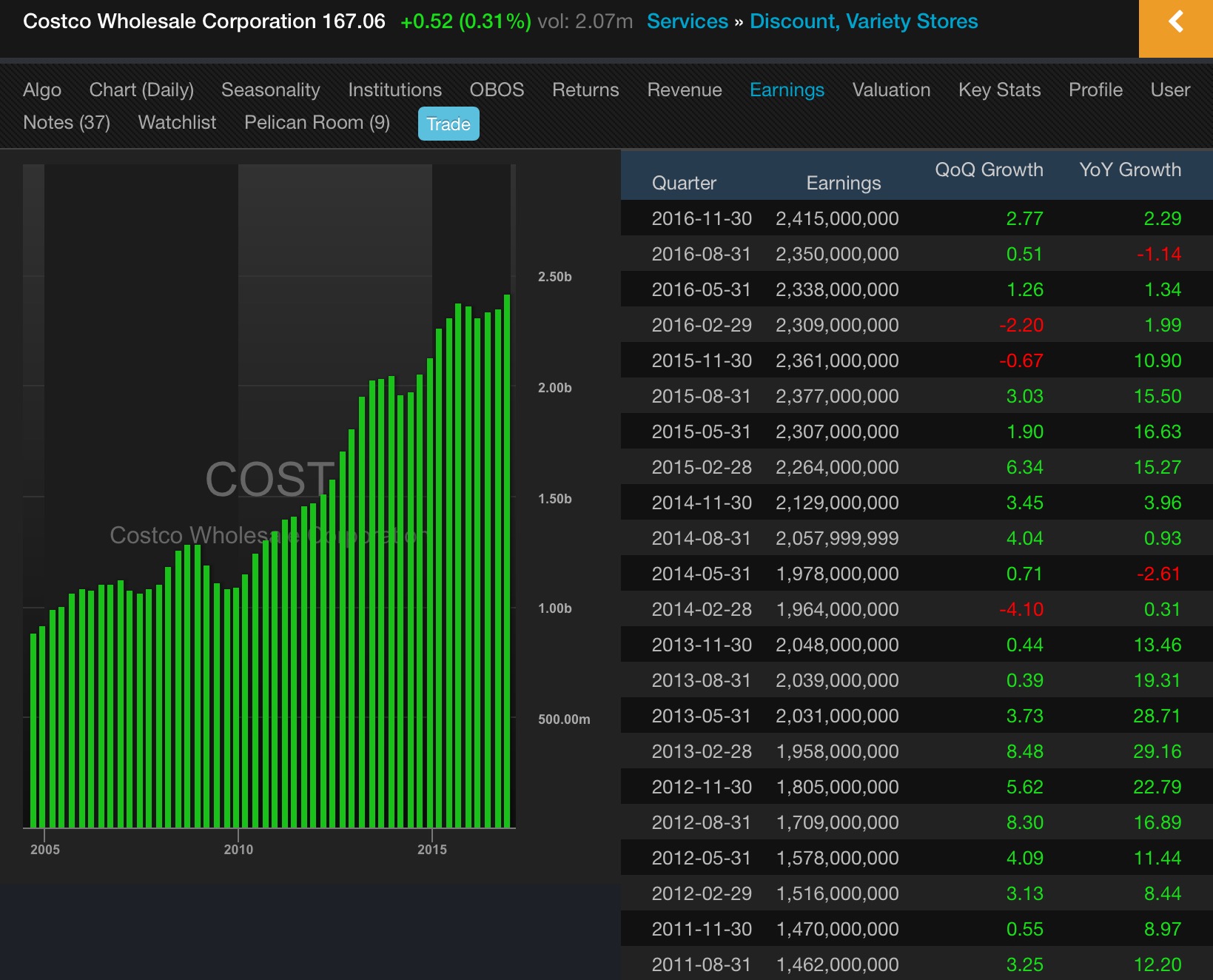 Ancillary beneficiaries are $STZ, $DEO and BF-b.
Happy pre St. Paddy's day.
Content originally generated at iBankCoin.com
Source:
http://silveristhenew.com/2017/03/16/a-burgeoning-growth-engine-for-costco-wanton-alcoholism/