news.goldseek.com / By Stefan Gleason / 8 March 2017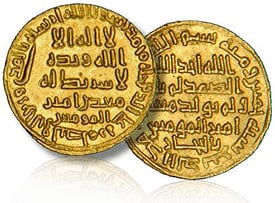 Most analysis of gold and silver markets tends to be U.S.-centric. However, the next secular trend in precious metals markets may have less to do with U.S. debt, U.S. politics, the U.S. central bank, and the U.S. dollar and more to do with a gigantic new source of demand.
It's not the 1970s anymore. Back then, big moves in the metals markets were centered on United States. The great gold and silver mania of the late 1970s was driven by inflation fears and a rush of speculative demand. Although coin dealers struggled to keep up, there was no actual global shortage of physical metal, and spot prices crashed after manic buying peaked in January 1980.
Today, it's a whole new world when it comes to sources of gold demand. Gold prices are still quoted in dollars, but international buying and selling now figures much more prominently in determining those prices.
Over the past four decades, the populations and buying power of Asian countries have soared. As they have become wealthier, they have bought more gold. India is now the world's number one consumer of gold. India and China together now make up more than half of all world gold demand, according to the World Gold Council.
The recently launched Shanghai Gold Exchange will make China one of the leading players in physically settled gold contracts. No longer does the global gold trade have to go through the New York or London paper markets.
The post A Whole New World of Gold Demand Is Opening Up… Muslims appeared first on Silver For The People.
Source:
http://silveristhenew.com/2017/03/08/a-whole-new-world-of-gold-demand-is-opening-up-muslims/