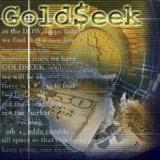 news.goldseek.com / Julian D.W. Phillips / 10 March 2017
Gold Today –New York closed at $1,201.90 on the 9th March after closing at $1,208.70 on the 8th March. London opened at $1,197.00today.
Overall the dollar was weaker against global currencies early today. Before London's opening:
–         The $: € was weaker at $1.0611: €1 from $1.0535: €1 yesterday.
–         The Dollar index was stronger at 101.82 from 102.17 yesterday.
–         The Yen was weaker at 115.40:$1 from yesterday's 114.50 against the dollar.
–         The Yuan was weaker at 6.9160: $1, from 6.9113: $1, yesterday.
–         The Pound Sterling was barely changed at $1.2166: £1 fromyesterday's $1.2164: £1.
Yuan Gold Fix
At the close in Shanghai today, the gold price was trading at 270.9 Yuan once again, which directly translates into $1,218.32. But allowing for the difference of gold being traded this equates to a price of $1,213.32. This is more than the New York close and $16.32 higher than London.`
The post Gold and Silver Market Morning: Mar 10 2017 – Gold consolidating after the Jobs report! appeared first on Silver For The People.
Source:
http://silveristhenew.com/2017/03/10/gold-and-silver-market-morning-mar-10-2017-gold-consolidating-after-the-jobs-report/