news.goldseek.com / Julian D.W. Phillips / 16 March 2017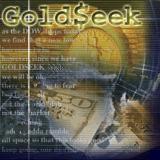 Gold Today –New York closed at $1,220.00 on the 15th March after closing at $1,198.70 on the 14th March.London opened at $1,224.15 today. 
Overall the dollar was weaker against all global currencies early today. Before London's opening:
–         The $: € was weaker at $1.0709: €1 from $1.0623: €1 yesterday.
–         The Dollar index was weaker at 100.72 from 101.58 yesterday.
–         The Yen was stronger at 113.44:$1 from yesterday's 114.65 against the dollar.
–         The Yuan was stronger at 6.8967: $1, from 6.9124: $1, yesterday.
–         The Pound Sterling was stronger at $1.2266: £1 from yesterday's $1.2195: £1.
Yuan Gold Fix
At the close in Shanghai today, the gold price was trading at 275.50 Yuan, which directly translates into $1,242.48. But allowing for the difference of gold being traded this equates to a price of $1,237.48. This more than $17.48 higher than the New York close and $13.33 higher than London.
With arbitrage opportunities wide open between Shanghai and New York/London we see Shanghai pulling gold out of them. Dealers in London and New York ignored the decent tonnages being bought into the U.S. based gold ETFs recently and held prices down. We expect this to change in the days to come.
The post Gold Market Morning: March-16-2017 — Gold jumping after the Fed! appeared first on Silver For The People.
Source:
http://silveristhenew.com/2017/03/16/gold-market-morning-march-16-2017-gold-jumping-after-the-fed/